How to Get Subtitles on Kodi
How to Get Subtitles on Kodi
By Nancy William No Comments 8 minutes
This guide will show you how to get Kodi subtitles using opensubtitles.org and subscene.com! There are times when some streaming services come without proper audio quality. It can completely ruin the whole streaming experience if you can't hear dialogues currently or can't understand the language. This is where subtitles come in. Adding Kodi subtitles allow you to enjoy all your content! The tutorials highlighted below support Kodi 19 Matrix, KODI 18.4 Leia, and lower, which work on Firestick, Windows, Android, mac, Nvidia Shield and more!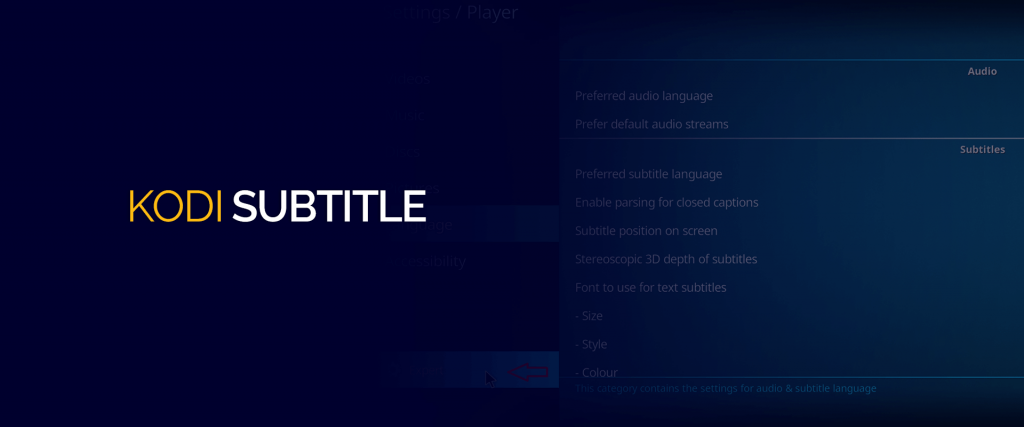 By enabling subtitles on Kodi through its addons, you'll get the best streaming experience! With that, you'll be able to watch all the popular TV shows and movies even if they're in different languages.
How to Get Subtitles Using OpenSubtitles
When it comes to subtitles for digital streaming devices, nothing can compare to OpenSubtitles. This service boasts subtitles from an extensive list of languages and covers mostly all of the TV shows and movies that have been released in the past decade. Before we help you access these subtitles, it is very important to understand data privacy issues.
All of your streaming activity can be logged and accessed by ISPs and other agencies. If you want to protect your data, then consider using a VPN. FastestVPN has a zero data-logging policy and uses military-grade AES 256-bit encryption to protect all of your data from hackers. They also offer multiple servers, which will allow you to access geo-restricted content and improve your overall browsing experience by a substantial margin.
Once you have FastestVPN ready to go, you can now move on to the following steps to get subtitles using OpenSubtitles.
Register your OpenSubtitles account
The very first step of this process is registering your account with OpenSubtitles. Follow this link https://www.opensubtitles.org and register your account. The on-screen instructions will guide you and help you create a username and password. Hit okay, once you have entered all of the required details.

Select Add-ons from the Kodi menu
After you create an account, the next step is to launch your Kodi device and click on add-ons. You will see an icon with an open box called a package installer, click on that, and finally click on "Install from repository."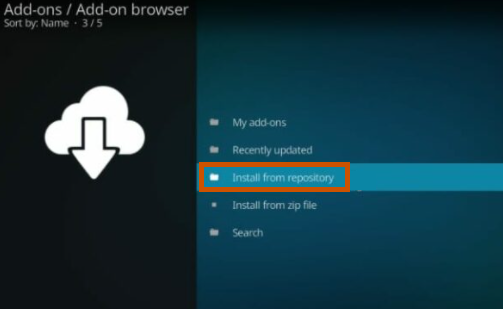 Click on Kodi add-on repository
By now you should have a drop-down list in front of you, from this list find the "Kodi add-on repository." This will expand your list and provide you with a lot of different options. From that list find the folder subtitles and then click on it.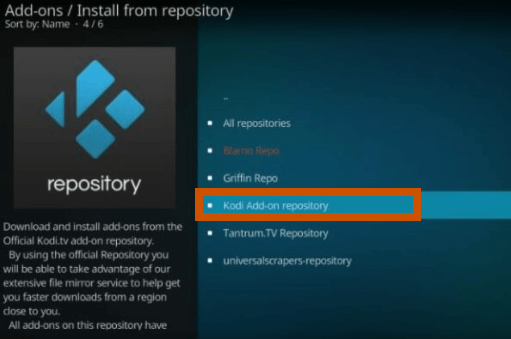 Click on OpenSubtitles.org
After you click on subtitles, you will need to look for OpenSubtitles.org from your list and then click on the "Install" button located on the lower right-hand corner of your screen.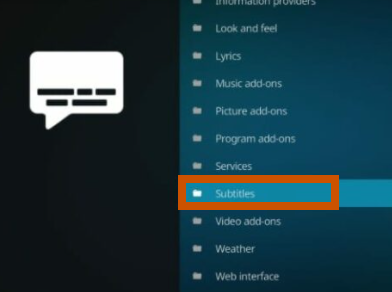 You will need to wait till you get a notification stating that Opensubtitles.org addon has been installed.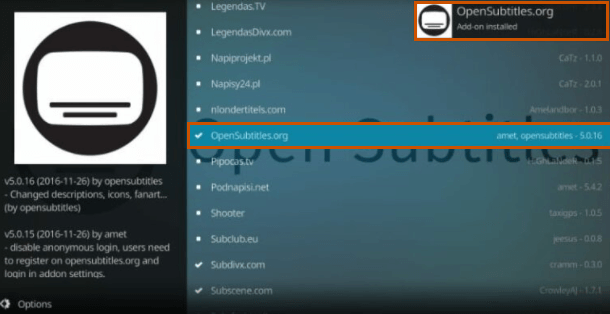 Click on OpenSubtitles.org again
Okay by now you should have gotten a notification stating that the installation is complete. Now you will have to click on opensubtitles.org again and click on the configure icon to open a dialogue box.
Enter your username and password
You will now need to enter your username and password which you previously created when registering your OpenSubtitles account. After you have entered all of the required details, hit enter and move on to the next step.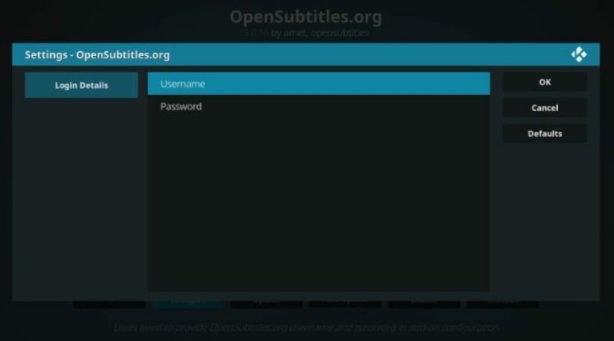 Return to the home screen and click on the settings icon
Now from your home screen, you will need to click on the Settings icon and open "Player" settings. Now, next to the cog icon, you will see an icon for basic, click on that to change it to standard. Now select the language option which should be located on the left-hand side of your window.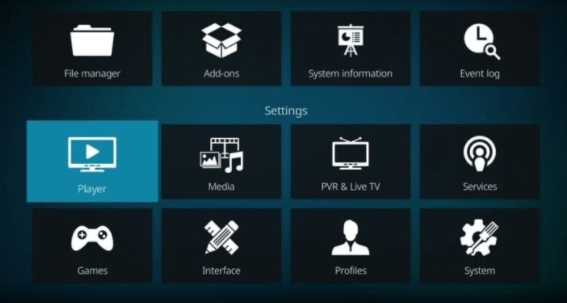 Click on languages to download subtitles
Okay after you click on languages, a drop-down menu should have opened up in front of you. From that menu, click on languages to download subtitles. Choose your preferred language for Kodi then click on Default TV show service in order to set up subtitles for your favorite TV shows.
Click on more to access the list of available subtitles
Once you click on more, a list of subtitles will show up in the drop-down menu. Again you will need to find OpenSubtitles.org and download the file. Once the download finishes, click on OpenSubtitles.org and start the installation process.
Click on Default Movie service
You will need to repeat step 9 by opening your default movie service and choose opensubstitles.org. Make sure you confirm the changes you have just made by clicking on okay or it will reset back to its original settings.

Finally, if you go to your settings and click on language a drop-down menu should show up. As you can see from your screen both your default movie service and default TV services are now being powered by Opensubtitles.org. These steps mentioned above have been designed with meticulous attention and we are sure that by now, you should be able to enjoy all of your favorite movies and TV shows with subtitles. However, if you still cannot see subtitles while playing movies or TV shows, then there is a chance that your subtitles have not been enabled in the add-on section.
Subtitles still not working? Here's how you can enable your subtitles
As mentioned before, if you are still facing issues and cannot see subtitles while streaming, then all you need to do is enable subtitles from the add-on settings For this guide we've used Exodus Redux. However, you could use the same steps for any addon you'd like:
Go to your settings, click on add-ons, and then on video add-ons.
Click the Exodus Redux addon.
Scroll down the Exodus Redux addon menu and click on "Tools."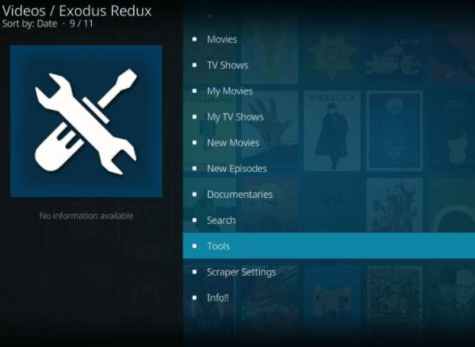 Now click on settings: subtitles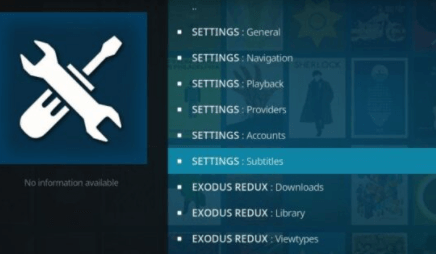 Now on the right hand of your screen, toggle the settings to enable subtitles. Click on this to turn it on and select ok.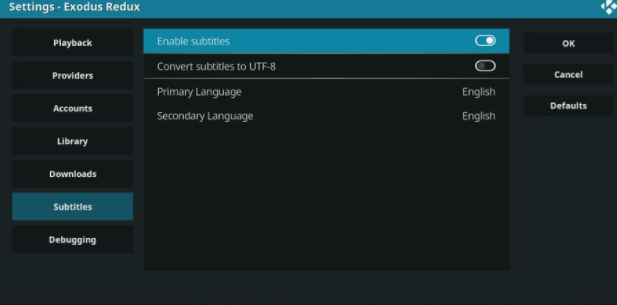 Voila! you now have subtitles enabled for Kodi and can enjoy thousands of movies and TV shows with subtitles. If you are short on time and want to skip some of the steps mentioned above then you can also get subtitles without registering your account.
How to Get Subtitles on Kodi Without Registration
Okay so for all the people out there who want to get subtitles on Kodi without the hassle of creating and registering an account, you can use Subscene Kodi subtitle service. Subscene Kodi will not provide you with the same number of options such as OpenSubtitles but it can get the job done fairly well.
Go to your Kodi home screen and then click on settings on the top-left corner of the screen.
Click on "Player" from the list of options.
Now click on the Language, this will open a panel on your left. From that panel find download services and right-click on that icon to change the desired Kodi language.
Click on Default TV show service.
Next, click on the "Get more" button to download Subscene.com for Kodi.
Click on Subscene.com to change your default service for Kodi subtitles.
Click on "Default movie service" and repeat step 6.
There you go, that's all you need to do in order to activate Subscene.com on your Kodi device. Although they boast an extensive list of subtitles, you may come across many shows and movies without subtitles. You can only overcome this by registering with OpenSubtitles.org.
How to turn off subtitles from Kodi
If you want to turn off Kodi subtitles by default, here's how:
When playing the video, launch the on-screen display.
Click on audio options
Now, click on turn off "Subtitles"
Scroll down and select "Save as default for all videos"
Conclusion – How to Get Subtitles on Kodi
By now you should have understood the two most common methods people use to get subtitles on Kodi. Both OpenSubtitles and Subscene are considered to be the most renowned service providers in the market today. We can guarantee that by now your subtitles should be activated on your Kodi device.
However, you might face issues with the subtitles being out of sync with the movie or TV show that you are playing. Don't worry, you can easily fix this by offsetting the subtitles by either delaying it or advancing it. This issue is most common with new content, however with a few tweaks, it should work perfectly with your favorite TV shows and movies.
Please remember to use a VPN service in order to protect all of your data and access geo-restricted content. Subscribe to FastestVPN before you follow the steps mentioned above. With FastestVPN, you can setup VPN directly in the router so that every device, including your Kodi device, has access to VPN protection.
Take Control of Your Privacy Today!
Unblock websites, access streaming platforms, and bypass ISP monitoring.
Get FastestVPN