The Best VPN for Torrenting in 2023
The Best VPN for Torrenting in 2023
By Nancy William 3 Comments 8 minutes
In this blog, I will share tips to find the best VPN for torrenting and how a torrent VPN is crucial while downloading files. Torrenting can be extremely risky as there may be legality and copyright issues with P2P file sharing.  When you download torrents, your P2P traffic and IP address are visible and can be easily tracked. The visibility of your P2P traffic helps hackers and cybercriminals target you and your data.
Moreover, if your ISP determines that you are into P2P downloads, they can throttle your connection, share your data with the government, or restrict you from using P2P file-sharing platforms.
Therefore, using the best torrenting VPN is essential to support secure downloads.
The best torrent VPN hides your P2P activity and maintains download speeds and network reliability. 
Note: FastestVPN doesn't condone illegal torrenting. We advise you only to use legitimate sources with the best torrent VPN to seek extra online security.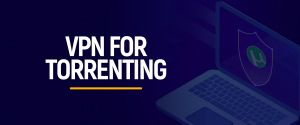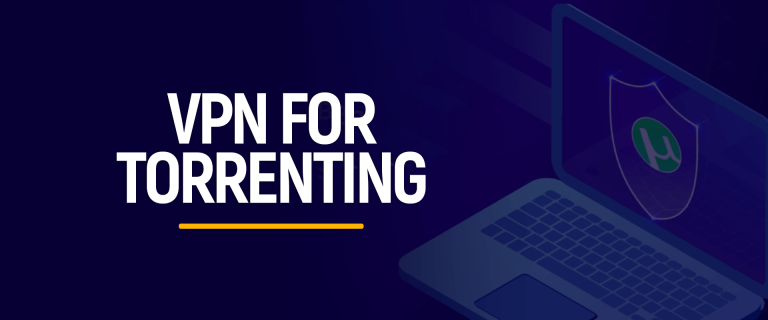 How to Find the Best VPN for Torrenting- 2023 Guide
If you are looking to find the best VPN for torrenting, you should always pay extra attention to a few considerations when selecting:
Good Kill Switch Feature 
A lot of VPN providers claim to offer kill switches for both apps and networks. Preferably, a Network kill switch is better. 
The application kill switch will shut the application you're torrenting with, and the network kill switch will kill your network if something happens with the VPN. A kill switch prevents data leaks in case your VPN connection drops. 
You should never purchase a VPN for torrent if it doesn't offer a kill switch right away. FastestVPN, the best torrent VPN, offers an advanced kill switch feature you can easily turn on while using the VPN app. 
     2. Clear no Logging Policy 
You should always look for a clear no-log policy when considering a VPN for torrent. It shows the trustworthiness of a VPN brand. Your chosen VPN brand should never log or share your data with third parties or spying agencies. Not all VPNs offer a clear no-log policy; if you find one, grab it. FastestVPN states a clear no-logs policy, and it is also headquartered in a privacy-friendly location, so trying it won't be a regret for sure. 
       3. Wireguard Support 
For torrenting and downloading torrents, you need amazing speeds. Wireguard is the best protocol for good speeds and torrenting. Additionally, the VPN should provide at least 50+ server locations. The more supported countries will increase your chances of getting good speeds, so, it is important to choose a VPN with a good server network. 
      4. Port Forwarding 
With a VPN that supports port forwarding, you can increase your speed specifically for seeding, and other related activities. So, if you are paying for a torrenting VPN, port forwarding should be considered. 
     5. Dedicated P2P Servers
Lastly, you need to look for a VPN with dedicated P2P servers, just like FastestVPN. A torrent VPN offering P2P optimized servers better protects your data and provides faster torrents or file sharing speeds.
Is Torrenting through a VPN safe?
Torrent users often wonder why they need the best torrenting VPN. Well! There are pretty good reasons to get it. A VPN makes your entire torrenting experience extremely secure with two main things: anonymity and malware protection.
A VPN keeps you anonymous online, protecting you from network snoopers and ISPs from restricting your torrenting files. If you use a reliable P2P network, torrenting with a VPN will be completely secure and safe.
One important thing to mention here is that a VPN will protect your network from prying eyes, but it cannot prevent the accidental downloading of malicious files on torrent sites. Hence, it is highly recommended to use a good antivirus program to keep your security under control.
What is the best free VPN for torrenting?
You should drop this idea immediately if you want a free torrenting VPN. Torrenting is highly bandwidth-consuming, and free VPNs often don't allow you to torrent. Only a reliable and paid torrent VPN offers this service as a premium feature. 
However, if by any chance you happen to find a free torrenting VPN, then your data will be sold or logged. That's the reason we don't recommend free VPNs for torrenting for security concerns. 
However, you can try FastestVPN as the best torrent VPN; here is why. It is only available for $2.08/mo, and comes with a 15-day money-back guarantee, so trying it will be risk-free.
VPN Not Working While Torrenting – How to Fix?
If your VPN for torrent stops working while torrenting, then don't give up; instead, try a few workarounds to fix the problem. Here are some tips to follow:
Switch to a different VPN server 

Try changing the tunneling protocol of your VPN

Check your internet connection 

Ensure using the updated version of your VPN app

Make sure that your VPN is torrenting compatible 

Use the best torrent VPN, like FastestVPN, with dedicated torrenting servers.
How To Use A VPN For Torrenting
Configuring a torrenting VPN is a straightforward process, you don't need to follow anything complex or technical. In fact, it only takes a few steps to set up your torrenting VPN. Here's how to do it:
Firstly, subscribe to a VPN for torrent, such as the FastestVPN.

Download the VPN app and connect to a suitable server location where  P2P connections are allowed.

Head to a torrenting website or app and download files

safely with a torrent VPN.
Can a VPN Make Torrenting Faster?
You can say so! P2P file sharing is a bandwidth-extensive activity, and your ISP can monitor it, and can easily throttle your connection to manage the network congestion. 
Here, throttling your connection means that your ISP deliberately slows down your connection speed to conserve bandwidth. 
Besides torrenting, your ISP can do this for other bandwidth-consuming activities also, such as online gaming and streaming. 
This is exactly where comes a VPN to protect your network speeds. When your VPN is on, your ISP and other snoopers can not monitor your online activities. 
Since your activities are not visible, therefore your ISP cannot determine if you are engaging in P2P file sharing or other data-intensive activities.  
As a result, your ISP cannot throttle your connection for any apparent reason, and this way, you can enjoy good speeds with a torrenting VPN.
Can a Torrenting VPN Prevent Malware in Torrents? 
Torrenting websites are one of the best targets for malware. It is because community members upload torrent files, and there is no check for viruses and malware. 
In fact, in 2018, 400,000 users were infected by malware on a Russian torrenting client.  A VPN cannot protect or prevent you from downloading malicious files. It only protects you from data leaking and snooping. However, an updated antivirus program is the best way to avoid torrent malware. An antivirus program scans your file before downloading and immediately informs you if it's worth downloading. 
Secondly, it is also a good idea to use a well-established torrent site with a comments section. You can find useful comments where old users already have mentioned potential threats. Video games and software mostly contain malicious files because it is easier to hide malware when multiple files are downloaded. You can check the best antivirus programs here.
What is the best torrenting VPN in 2023?
Currently, FastestVPN is the most reliable VPN for torrenting in 2023. It has the best protective features to prevent unnecessary monitoring. A kill switch feature is also available to make your network even more secure while torrenting. The best thing is that FastestVPN also has a clear no-logging policy, making it the best VPN choice for torrenters.
Lastly, its dedicated P2P servers made FastestVPN the best for torrenting. Since our VPN ticks all the boxes, we can certainly say that FastestVPN is the best VPN for torrenting in 2023. 
Faqs- VPN for Torrenting
Is a VPN good for torrenting?
Usually, a VPN is considered good for torrenting. It protects your privacy by encrypting your web traffic. The strong encryption power ensures security against spies, websites, or ISP that monitor everything you download or do online. However, it is also important to understand that even after using the best VPN for torrenting, you cannot completely get around issues like downloading a malicious file. Therefore, always use an antivirus program, and use legitimate P2P platforms for downloading torrents.
Is using a VPN for torrenting legal?
Yes, using a VPN is absolutely legal. A VPN only protects your online traffic from prying eyes, including cybercriminals, hackers, and ISP. Therefore, it is advised to use a VPN to boost your online security. Moreover, torrenting itself is also legal unless you are not downloading copyrighted material.
Is torrenting safe with a VPN?
Torrenting is quite safe and secure with a VPN. The moment you connect to a torrenting VPN thereby, you go anonymous. The anonymity factor helps in hiding your data and keeps you completely private online. It means that no hacker, cybercriminal, or ISP can identify you or your downloading activities.
Can you go to jail for torrenting?
No. You cannot go to jail for torrenting. However, suppose by any chance you get caught downloading copyrighted content. In that case, you could get arrested or heavily penalized, depending on your local laws regarding downloading copyrighted content or illegal torrenting.
Should I always use a VPN for torrenting?
You should always use a VPN. Using a VPN is highly recommended because it encrypts your network and IP address and protects your internet activity from being monitored by your ISP. Torrenting without a VPN is risky and exposes your traffic and online identity to everyone.
Do all VPNs allow torrenting?
Not all VPNs allow torrenting. Only VPNs with specific features, such as FastestVPN, allow torrenting with features, including P2P-optimized servers, kill switch, and no-logs policy. Even a torrent-supported VPN can only offer specific servers for torrenting. It is advised to contact your VPN's customer supports to learn about the best VPN servers for torrenting.
What is the best torrenting server location?
Any location is fine as long as your VPN provider is not keeping your logs. However, just to be safe, never connect to the same country where your VPN is headquartered. Don't connect to your current country location, and don't connect to the USA. And try connecting to a geographically near server to improve speeds. Additionally, Mexico, Spain, and Switzerland are considered the best torrenting server locations.
Can I use uTorrent without a VPN?
Yes, you can use uTorrent without a VPN. However, you might face serious consequences for that. Your ISP can monitor your torrenting activities and can terminate or slow down your connection. You can be penalized if you get caught downloading copyrighted material accidentally. A VPN is needed to keep your traffic encrypted and private. So that your ISP, or anyone cannot see what you're doing online.
How do I know what's safe to download?
There are no specific criteria to find what's safe to download. This includes TV shows, games, movies, and software. However, downloading movies, shows, and software from any legitimate/paid sources is absolutely safe and legal. On the other hand, it's advisable to use a VPN for torrent to stay safe from data leaks.
Conclusion
When downloading torrents, your priority should be security, and for that, it is essential to get your hands on the best torrenting VPN of 2023. Top security features, no-logging, kill switch, and P2P optimization are what make a VPN best for torrenting. Luckily, FastestVPN, being a top VPN for torrent ticks all the boxes, and you don't have to look further to seek protection while torrenting. Sign up for your FastestVPN account now and safely torrent from anywhere without throttling or other security problems. 
Take Control of Your Privacy Today! Unblock websites, access streaming platforms, and bypass ISP monitoring.
Get FastestVPN