#1 Best VPN for Torrenting – P2P File Sharing with Tips & Tricks [UPDATED 2021]
#1 Best VPN for Torrenting – P2P File Sharing with Tips & Tricks [UPDATED 2021]
By Nick Anderson 2 Comments 33 minutes
For all new and existing torrenteers who are on the constant hunt to find a road to safe torrenting – this blog will land them on the right path. A simple solution to all torrenteers' problems is a connection to the best VPN for torrenting. Get yourself a torrent VPN that lets you torrent not only privately, but securely too!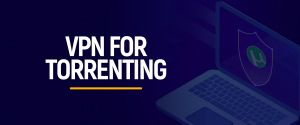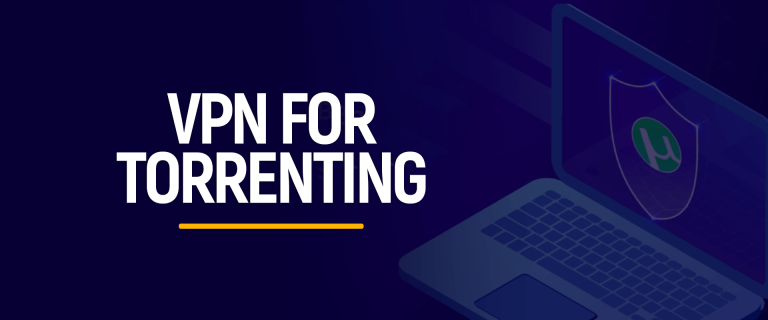 Best VPN for Torrenting Table of Content
What is Torrenting?
Torrent is a system for sharing files over the internet. A torrent is a file that stores metadata about the files and folders to be distributed.
BitTorrent is an efficient method to download large files. It is a content distribution protocol that uses a distributed P2P sharing system for large files including movies, TV shows, and other public domain content. The users can, in turn, also serve as network redistribution points. Portions of a downloaded torrent can be shared with other users who have only downloaded them partially so far.
Programs which are used to download files using the BitTorrent protocol are described as BitTorrent Clients. BitTorrent clients use Torrent as a file extension compatible with BitTorrent file format. The torrent files pertain to text that calls attention to trackers to begin a download. Requesting clients download from distributors,  leechers download from seeders.
Instead of sending a download to every requesting client (leecher), the distributor (seeder) sends it to one of the requesting clients, who, then, in turn, shares with other clients who stay connected to seed the complete torrent to other clients (leeches). This is also referred to as swarming, scatter and gather file transfer protocols. This method of distribution is gradually diminishing the need for large servers.
In summation, BitTorrent is a speedy, and convenient method of downloading! To make it faster and secure simultaneously, use the best VPN for torrenting.
Who is the targeted audience for torrenting?
Anyone who wants to download or access global content is a torrent target user. BitTorrent has legal and quite notable uses. However, torrenting is mainly used by users who want free access to pirated content such as the latest games, music, movies, and TV shows.
The BitTorrent user base will significantly grow in the coming year as a result of various authorities like governments, non-profit organizations and video streaming sites utilizing it for official, legal and ethical purposes.
How does Torrent work?
The mechanism of torrenting: how files are transferred and downloaded is explained below.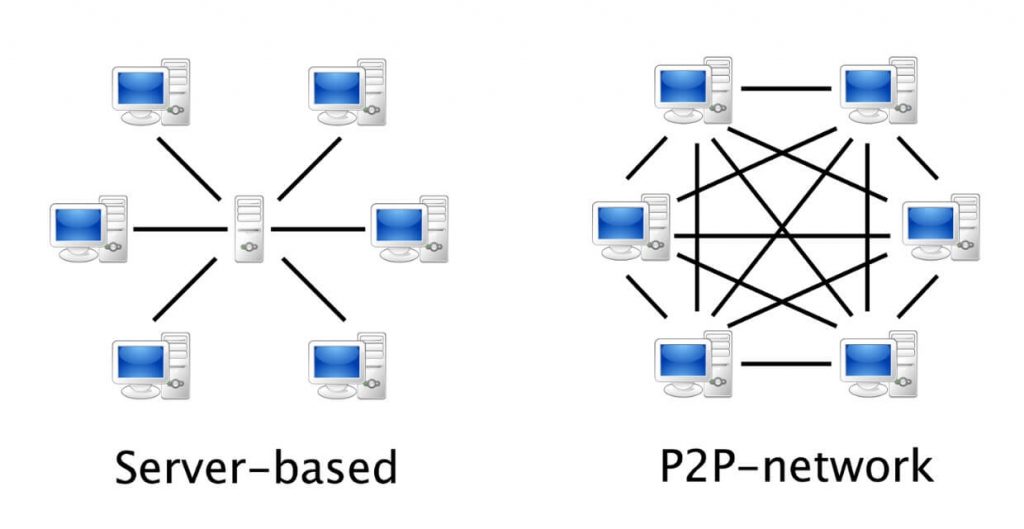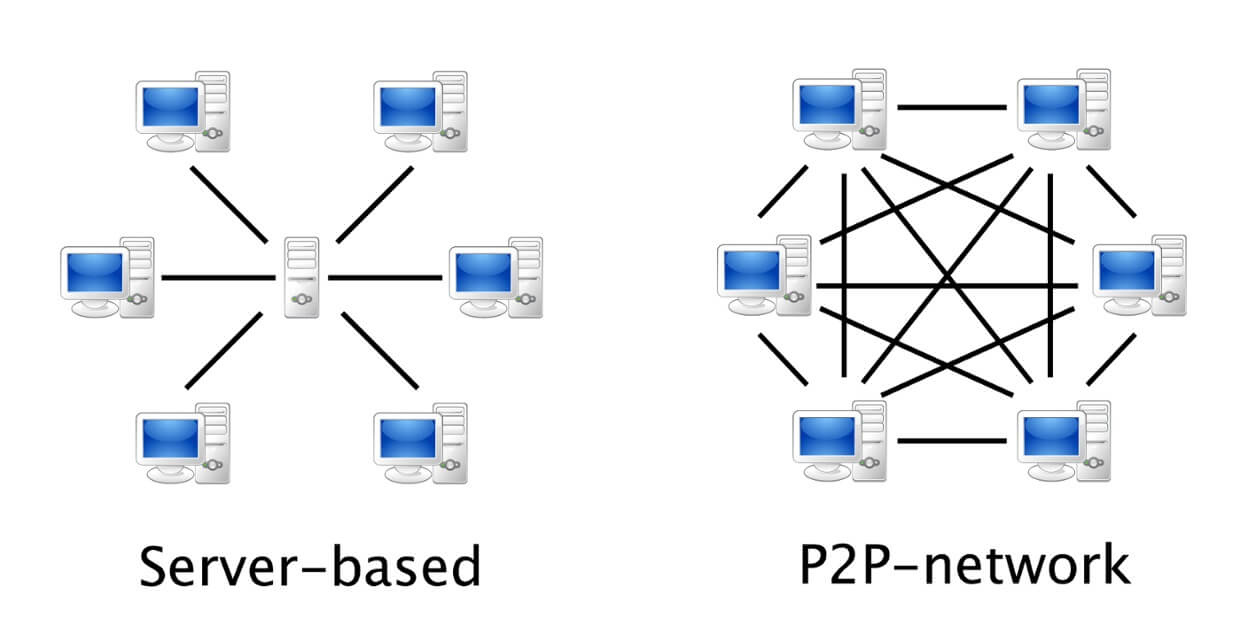 BitTorrent Protocol differs from others as it distributes the file across all the users who already have or are currently downloading a file. You do not need to download the whole file before you can start sharing, as BitTorrent breaks the file into hundreds of small portions and distributes them this way. Once you have downloaded at least one piece of the file, you can start sharing that piece by uploading it for other users who are currently downloading the data. This is exactly what contributes to BitTorrent's attribute of being fast. The BitTorrent client starts sharing as soon as it downloads one portion of the file rather than waiting for the whole download to complete first.
Opening a Torrent File
To download files such as public domain videos and the ones mentioned above, you have to open a file with your BitTorrent client that uses the extension .torrent file. The torrent files have information articulated to convey to your BitTorrent client about where peers can be found who are sharing and downloading the file as well.
Downloading a Torrent File
These files are not difficult to download. When you have a program which supports BitTorrent protocol, you are good to go. It can be a program or a web browser that is designed solely to serve uTorrent. The .torrent file extension is registered on your system by your program so that all torrent links clicked on are added to the application automatically. If it is not automatically added then you can drag and drop torrent files to the application from the local system. This would start the download.
Connecting to a VPN
But before starting any downloading process, you must be connected to VPN for torrenting so that you stay anonymous and secure from prying eyes. This makes the transfer safer under security protocols. FastestVPN is compatible with numerous clients for downloading and uploading torrents and thus it is deemed to be the best VPN for torrenting.
The process is not as complex as it may seem. Use one of the IP addresses provided by Fastest VPN and browse online anonymously, keeping your activity hidden. The VPN inherently does not keep any logs. As per FastestVPN's policy, we keep no logs at our end, so our clients are at ease and our service can be fully trusted. You can work confidently and share/download any data over our torrent VPN as we stay out of your matters. Fastest VPN is the best, yet affordable VPN for torrenting offering the highest speed, unlimited bandwidth and optimized performance, all while keeping your activity private and secure.
The Major Benefits of Torrenting in 2021
In 2021, 5G is already expected to launch worldwide, so torrenting speeds are expected to grow exponentially. It means that using Torrent in 2021 will let you super quickly download heavy games, images, videos, music, applications, and a lot more. Besides that, BitTorrent will be used by several organizations in a positive way, but you might never hear about.
Non-Profit organizations will record useful content like ebooks, concert videos, TV shows, lecture recordings, and much more to help people use it through BitTorrent. One such example is The Internet Archive which is on a mission to help people access old content and relive the past!
The government will use BitTorrent to share stats related documents on BitTorrent. In this way, users can quickly download such important data without high bandwidth cost. Analyze the growing importance of torrenting platforms with this example from 2010 when the UK Government used torrenting to share a large summary report. The file contained important information on how public money was spent. While it saved the bandwidth cost for the government, it also helped a larger audience access the information with convenience.
Other Advantages and Disadvantages of P2P File Sharing
Peer to Peer file sharing is the fastest and most convenient way to share files with a large group of people, so it's not surprising that it has more advantages than disadvantages.
Typically, a user would download a file from one server but with P2P, each user who downloads a file also becomes an uploader, making the process more efficient overall. File sharing has multiple valid and legal uses. For example, it can be used to distribute data to the public for free, like open-source software, scientific findings and results, government information resources, informative ebooks or public domain videos meant for general awareness or entertainment.
Moreover, P2P can be used for sharing large amounts of company data internally without incurring any costs.
Of course, P2P is a package and so there are certain disadvantages associated with the concept. 
The main problem you may encounter is that every device downloading or uploading a particular file on the same network can see each other's IP addresses. Thus it is better to subscribe to FastestVPN, which ensures your online privacy remains in-tact.
Online browsing and web activity is all accessible and traceable by Internet Service Providers (ISPs) and other prying copyright tyrants who tend to specifically snoop around during and after downloading. You can steer clear by encrypting your online traffic, which is what VPN is made for. The constant worries of being watched are set free with the use of VPN for torrenting, which works to let you torrent anonymously, thus comfortably.
How to choose the Best VPN for Torrenting?
Finding a VPN which is actually what it claims to be, isn't easy.
FastestVPN, amongst many in the industry, is one VPN service that certainly gives you privacy, security, anonymity and complete immunity in terms of internet history as it keeps zero logs itself.
A torrenteer already knows the protocol to go over when choosing a VPN for torrenting. However, to refresh everyone's memory, let's go over the most important steps.
Jurisdiction
The VPN's jurisdiction MUST be outside the US. Other than this, it is equally important for it to be outside the 5, 9 and 14 eyes. The reason for this is that there is a requirement by law in these jurisdictions to maintain logs and records of all online activities for a minimum of 6 months. The VPNs that fall under any of these jurisdictions also have to comply with the law; even if they claim to be keeping no tracks – they really are! This is where you should rely on FastestVPN, given that it is based in the Cayman Islands where no such laws exist. FastestVPN adheres to its zero-logging policy, which is also mentioned in the privacy policy.
Logging Policy
With the jurisdiction covered above, we have established that a VPN that doesn't collect any logs is the one to go for. Make sure you read the privacy policy before you go ahead with the purchase. FastestVPN's privacy policy is transparent for its customers with every detail mentioned there.
Speed
Get a VPN that you are certain won't lag when you download large files. FastestVPN, being equipped with P2P optimized servers for large file sharing, is evidently competent to serve all your torrenting needs.
Torrenting Policy
You need a VPN that supports the idea of torrenting, and such a willingness is usually mentioned in their terms and conditions, or fair use policies.
Should You Use a Free VPN for Torrenting?
Well, the answer is no. A free VPN for torrenting is nothing but a trap. While it may let you overcome geo-restrictions, everything beyond that is just a deep pit hole of disadvantages. Here are some of the common troubles that users have to face in the event they mistakenly decide to use a free VPN for torrenting:
Data leaks: according to stats, 84% of free VPNs for torrenting leak your IP address.
Tracking: more than often, free VPNs include hidden tracking libraries and sell your data for their economic benefit.
Malware: the majority of the VPNs have tested positive for inviting malware. FastestVPN does the opposite by offering effective malware protection as one of its main features.
Stolen Bandwidth: some VPNs even work their way around stealing your bandwidth, which is then resold to third parties for a profit.
Browser Hijacking: many VPNs (including the most popular ones) were called out for browser hijacking via the use of JavaScript codes and iFrames.
It is quite clear that a free VPN for torrenting will cost you more than just money, which is why the idea is strongly discouraged. If you are tight on budget, get one of FastestVPN's affordable deals or go for their exclusive offer for the season. That will save you some big bucks while keeping your connection extremely fast and secure.
The guide we've pieced together for you is quite extensive. Refer to the index above to jump between points that interest you the most.
Is a VPN Enough for Torrenting?
Yes! There are certain security and privacy risks associated with torrenting, and if your chosen VPN can cover your security and provide you digital security, then it is actually enough and you do not need any additional tool. Here's why!
Keeps you protected from bandwidth throttling
Using FastestVPN guarantees that your ISP can not detect which files you are sharing. Due to this unique feature, you're able to avoid the hassle of bandwidth throttling and other internet restrictions.
Secures your IP address
As the best VPN for torrenting, FastestVPN is home to a vast range of features. Perhaps the most significant of these features, as a VPN, is the ability to secure your web IP address. If you consider your IP address as your footprint online, you can see why it is so important to protect it. FastestVPN masks your IP address with a private one. This allows you to access geo-restricted content all over the globe.
Encrypts your online traffic
FastestVPN has a range of security features and military-grade encryption standards on all their servers, which means that cracking your data becomes nearly impossible with the military-grade AES 256-bit encryption in place, allowing you to send and receive data without any worries.
Prevents Speed Throttling
FastestVPN doesn't let your ISP control your surfing decisions. Know that your ISP may want to influence which sites you visit and which you don't. ISPs often receive compensation for promoting specific content and if that's the case, your ISP may slow the speed on certain websites to redirect you to another site. Users, therefore, need a reliable VPN service to combat speed throttling issues.
Find more on speed throttling here. 
What is Speed Throttling and Why Does it Happen?
Do you sometimes feel that your internet slows down on certain websites or devices? In simple terms, speed throttling happens when your Internet Service Provider discriminates against content and controls which websites you can access conveniently.
If your internet connection is fast but the connection quality deteriorates while surfing a particular website, such as YouTube, then your internet service provider is definitely intervening and slowing down internet speed right when you connect to that particular site.
You will find your ISP throttling in the form of:
The slow speed of YouTube videos
Slow downloading and uploading speed when using BitTorrent
Videos taking the longest time to load and buffer on streaming video services
There are many reasons due to which an ISP would interfere and throttle your speed. It is used by internet service providers to minimize bandwidth congestion and regulate network traffic. For instance, a service is paying the ISP to provide high speed on their streaming website so the ISP would purposefully slow down speeds for competitor's websites.
To avoid these unfair hindrances, connect to the VPN for torrenting – FastestVPN. A VPN masks your IP and your activities. This means that your ISP cannot track your browsing activities and is not aware of the websites you visit. This, in turn, means that your ISP cannot throttle with your speed if it doesn't know which website you are surfing in the first place.
Is Torrenting Legal?
Torrenting is not illegal anywhere around the world, neither is any torrent website. The nature of your use can be decided based on the content you access through any torrenting website.
It's legal to download torrents or using torrent clients if your downloads are not protected by copyright. However, it would be considered illegal if you download copyrighted material without the consent and the production company doesn't receive any contribution that it is entitled to otherwise.
If you are only accessing a website that has popular copyrighted content, but you are not downloading that specific content, there are minute chances of you being caught since you are not participating in a copyright violation on your end.
However, being preventive is always better than being sorry. There are two ways of doing so.
One, you can disable seeding. This restricts your computer to upload files to a network of the torrent.
The second is to use a torrent VPN to mask your IP address and protect your online activity. This is deemed as the best way to cover yourself. Using a torrent-friendly VPN helps you connect your torrent clients to peers making you anonymous. BitTorrent VPN ensures your connection is routed through a different IP address, making it secure for you.
Why Hide Your IP Address with a VPN while Torrenting?
A misconception associates piracy with torrenting. That is not true unless you are downloading copyrighted material – that counts as piracy which is theft.
If you are doing the latter, with or without knowledge, and you get caught in the process, you are in for some trouble which may mean hefty fines or jail time.
All copyright agents monitor popular and trending torrents for the unique IP addresses of all the devices which connect to the swarm for file sharing. They then match the IP addresses they had extracted from the internet service providers logs, tracing them right to the customer. The copyright agent then sends a settlement letter or copyright violation to the torrenteer, for infringing the law through the ISP. The settlement letter is a demand for money and threat for legal action in case the user disagrees to pay.
It is, therefore, important for a torrenteer to use the best VPN for torrenting so it masks the real IP with that of a VPN server. Choose a VPN that does not record logs, gives high speed, supports P2P file sharing.
Torrenting and Copyright Violations
Another popular myth suggests that torrenting is synonymous with copyright infringement. Let us debunk it here for you! If you are accessing legal and ethical public domain content, which is not the digital commercial property of an individual or a business entity (for example Warner Bros Media), you are NOT infringing the copyright. And such torrenting is nothing but legal.
While accessing torrenting websites, you may, however, end up downloading something by accident that is protected by copyright laws. In such cases, you can be accused of making illegal use of torrenting. Other than the rapidly growing practice of blocking torrent websites, there are also many terrifying copyright infringement laws being introduced by the government. The example of such are as given below:
Australia
Majority of the torrent websites are blocked in Australia, and the government is now on the move to shut down the remaining ones that are not already blocked. Though torrent VPN will get you around all these restrictions, the industry lawyers will now also be focusing on catching as many copyright infringers as they can, fining them up to $2000 per infringement. Only those with a VPN connection are sorted, the rest have something coming their way.
United States
The United States is the one to coin the DMCA (Digital Millennium Copyright Act). The penalties for the violations include the following:
Up to $500,000 in fines and 5 years in jail (first offence)
Up to $1,000,000 in fines and 10 years in jail (repeat offenders)
United Kingdom
The UK recently passed the Digital Economy Act which enforces an increase in prison sentence for copyright infringement for a maximum of 10 years.
We can see such trends spreading throughout Europe as well, namely in Germany, Singapore, Denmark and Austria.
Thus, no matter where you are, it is absolutely necessary to have a VPN for torrenting. You need the best VPN for torrenting in order to protect data from leaking and keeping all your traffic secure at every step of the way.
What is a DMCA Notice? Why is it used?
DMCA is abbreviated for Digital Millennium Copyright Act. It is a copyright law and its core tool is DMCA takedown notice. It comes into action when a copyright holder of any content gains knowledge of the violation of copyright laws (e.g downloading a copyrighted movie for free) and sends a DMCA takedown notice to either the host of the website or a search engine or the ISP of the violator.
In most cases, the ISP issues it to the user as a warning. If the user takes the warning seriously, the story ends then and there. However, if the user overlooks the notice and continues following the same path, there are grave consequences. The minimum would be having to pay hefty fines. Though it can be accelerated and taken to the court or in extreme cases the violator faces jail time.
Will I Get Caught?
It is possible to get caught after repeatedly downloading copyrighted content. Once you are caught and exposed, there are no heavy consequences initially. You will only get DMCA notices explaining to you what is legal to extract from the internet and what is not. If you take the warning seriously and stop, then you are off the leash.
However, if you do not stop this and stay on the same path after getting warnings for five to six times, then you will be under their radar and will have to face serious consequences. The minor ones would be that your ISP might disconnect your internet connection temporarily. In serious cases, you would be liable to pay hefty fines. If matters get worse then the copyright agents can even file a case against you and take you to the court. You may be asked to pay a speculative invoice (invoice by the copyright holders who demand the user to pay an amount for downloading copyrighted material without consent). In extreme scenarios though, the person in question would have to face jail time.
Not only is it stressful for a torrenteer, but just imagine how badly it would rupture the reputation. To avoid this, you might want to take precautions and torrent without getting caught.
How to Torrent with VPN
Best Torrent Clients
You can torrent through the following clients while using a VPN:
BitTorrent
 uTorrent
 Deluge
 qBittorrent
Transmission
Tixati
Vuze
BitComet
BitLord
If you would like to study the differences between top 2 torrent clients, refer to the last section of this article. 
How to Download Torrents With VPN
Tips for Downloading Torrents on iOS
There are 2 methods to torrent on an iOS device. But before you choose any of the following methods, it is important to connect to FastestVPN. The guide is for iPhone and iPad without jailbreak and can be used on all versions of iOS.
The first method of torrenting on iOS is through torrent clients.
The second method requires you to rely on third-party web-based services.
Method 1: Torrent Clients – ITransmission
To download torrent without jailbreak, you first need a download manager installed on your device. Torrent clients can be downloaded from the App Store. The best options out there are idownloader and ITransmission. ITransmission is the built-in BitTorrent client for iOS devices.
You can use iTransmission client for free but it is better to use a paid one as you may face some unconventional problems with the free version. It is better to pay a yearly subscription fee and get your iOS device registered on BuildStore. BuildStore will redirect you and require you to sign up for your account on the website.
Follow these steps after signing up: 
Register your iPhone or iPad.
Browse through Safari and open your favorite torrent website.
Navigate to iTransmission App Page.
Hit the Install Button
Once the iTransmission torrent client is downloaded, download and transfer your torrent files freely to anybody. 
To transfer files from iPhone via iTransmission, open iTransmission website. 
Tap on the Add button (bottom left) to add a new torrent. 
Select your source of the torrent that you want to download (you can choose Web: if you want to download torrents, Magnet Link: if you already have a magnet link for a torrent download or URL: if you have a direct link for a torrent file.)
Once the file is in a queue, wait for it to download. (NOTE: Do not disconnect or close your torrent file during download to avoid disruptions.)
After the file is downloaded, you have the control of the file and have now become a seeder of that file
Tap on the file to get full details from the details screen
From details, screen go to More and select Files to save the individual in the desired location
Method 2: Web-Based Services
You don't have to necessarily use torrent clients to download torrent files. Consider torrents as any other downloadable files if you don't want to, or don't know how to use torrent clients.
Use HTTP browser to download torrents. Many cloud storage services offer fast torrent downloading. We recommend using Documents App as the download manager. You can download this easily from the App Store.
Launch Documents App after downloading it from the App Store.
Drag browser slider (bottom right corner).
Navigate to the search box and type name of the torrent file you are seeking for.
Copy Magnet Link.
Open Zbigz website.
Paste it into the input field.
Tap the Go button.
Downloading will start on Zbigz servers.
Once the download is complete, click on the links generated and download desired torrent files.
Keep track of the files downloaded in the downloads folder and share these files with anyone you want.
Before going through the steps above, you should connect to any torrent VPN, that has you convinced for being the best VPN for torrenting so that you can torrent anonymously.
How to Torrent on Android Devices
Here is a simple method to torrent on Android phones and devices.
Download and connect to FastestVPN Android app.
From Google Play Store, download a torrent client (uTorrent is most downloaded).
Open the app and search for the torrent file you want to download.
Select download.
The download will start and the torrent will automatically be saved to the "Downloads folder" by default.
Torrenting on Mac
Firstly connect to the FastestVPN app for Mac.
Download a torrent client. We have this guide for uTorrent that can be downloaded at www.utorrent.com.
When the download is complete, double-click on uTorrent.dmg file to unzip
Drag uTorrent into the Applications folder
Launch uTorrent
Visit the trusted torrent websites
Type in the search bar the name of the torrent you want – make sure it is specified otherwise you will also get irrelevant and random results.
Choose the torrent you want to download. Pay close attention to file size when downloading as the bigger the files, the longer they take to download though the quality is better. If you are unsure of which file to pick, select the one with most seeds. The more the seeders, the faster a file will download. Another thing you need to consider is the file type you want to download such as mP4, .avi, .mkv, etc.
Download the torrent by clicking the magnet or link suggesting 'Get This Torrent'. Do not press 'download', 'download directly', or 'magnet download' as that will send unwanted pop-ups and redirections your way. After your download is complete, even then uTorrent will upload the file to other users of a uTorrent network. To stop this you can either remove the file from uTorrent or quit uTorrent
Next, uTorrent will automatically open the link/file or you will be asked to select a path where you can set uTorrent as default
Click the completed tab on the left and find your downloaded file. Open the file by pressing the magnifying glass icon.
You can now enjoy your torrenting on Mac on your preferred media player for the downloaded file.
How Virtual Private Networks will handle Torrenting Sites in 2021 and onwards
Torrenting offers many benefits, but it's very risky due to its peer-to-peer sharing. It exposes users to various online threats. In the upcoming years, malicious actors will try to use stronger strategies to attack networks and devices.
The forced installation of virus-affected torrent files will easily bring about system havoc. Therefore, VPNs will implement strong security protocols to combat such security threats.
FastestVPN, in particular, is planning to expand its security features to better fight for user's privacy on the P2P network. With the stronger encryption protocol, FastestVPN will keep users' traffic encrypted.
Moreover, FastestVPN will also ensure removing all the links between a user's public torrent IP and digital identity.
In addition, VPNs will pay heed to hide users' public IP in torrent swarms so that torrenting peers will only see VPNs IP instead of the original one.
Virtual Private Networks are already doing great with security, but there's always room for improvement. So, focusing on the ultra-security features will help VPNs to cope ridiculously better with modern risks associated with torrenting.
Tips for Torrenting in 2021
Torrenting is considered illegal in many countries. You should, therefore, ALWAYS stay safe and secure online by connecting to a paid VPN that doesn't keep logs. If you torrent otherwise, without a torrent VPN, you can get caught and face serious consequences! Optimize torrent downloading and make torrent transfers anonymous with FastestVPN's P2P optimized servers.
Before downloading a torrent, check seeders and leechers on the torrent. More leechers indicate slower download whereas more seeders mean faster download.
Be sure to check that the file uploaded is by a trusted uploader. They have coloured skulls beside their name that show their authenticity. Green Skull is VIP, Pink Skull is for Trusted, and Blue Skull is for Helper. Green is better than pink, pink better than blue and blue better than none. Moderator has a mod icon and a normal user has no skull next to their name.
What is a Torrent Tracker?
A Torrent Tracker is a different server that facilitates communication between peers who use the BitTorrent protocol. In a P2P (peer-to-peer) file-sharing system, the tracker server keeps a track of the file copies and where they exist on peer machines. It also helps to coordinate the efficiency of transmission and assemblage of copied files. Clients who have already begun to download a file connect with the tracker to have the files transferred faster via new peers. After the original peer-to-peer file download is started, the P2P communication can endure without the connection link to a tracker. The trackers are used for speedy discovery of a peer.
Trackers can be of 2 types:
Public trackers
Public trackers are open trackers that can be used by anyone. Tracking addresses need to be added to an existing torrent to make them available for use.
Private trackers
Private trackers are BitTorrent trackers that require the users to register with the site which limits their use. This is an invitation system where active contributing members can grant access to a new user to register. Otherwise, the new user undergoes an invitation process to register.
You may want to elude the situation so you don't get caught up in it by uploading anonymous torrent through our torrent VPN. FastestVPN has the best VPN service for torrenting that hides IP address while torrenting from ISP.
Torrenting Using A VPN vs. Torrenting Using A Proxy
While proxy and VPN both are a solution to similar problems, VPN is preferably recommended over proxy. While proxy too lets you access geo-restricted content, it does not secure your internet activity, which means you are still exposed. The proxy can only secure your web browser, whereas a VPN secures 100% of your internet activity with split tunnelling.
Virtual Private Network replaces your local ISP for all applications whereas proxy only changes the DNS so that blocked content can be accessed.
| | | |
| --- | --- | --- |
| VPN vs Proxy | VPN | Proxy |
| Hides your location | √ | √ |
| Hides your identity from hackers/snoopers | √ | √ |
| Works with phones and tablets | √ | × |
| Protects from phishing threats | √ | × |
| Encrypts your activity | √ | × |
| High-speed browsing | √ | × |
| Regular virtual location changes | √ | × |
What is a Seedbox? Do you need one?
Seedbox has an interface like a torrent that you log in to load torrent URLs and files. Once it has downloaded on a seedbox, you will need to download it through FTP; it is a network protocol to transfer files between client and server. There are a few seedbox vendors that let you download files from an HTTP file browser too.
A VPN is a virtual private network that everyone is aware of. What most people don't know is the many additional features and functionality provided by FastestVPN. It encrypts all of your browsing activities but other than that FastestVPN is also optimized for P2P file sharing. It is more secure than a seedbox because of its connectivity mechanism.
A seedbox can be helpful if you like using private torrent trackers since a powerful seedbox can help you maintain the upload and download ratio. However, a seedbox still requires you to download files directly to the computer thus FastestVPN is a much-simplified solution for torrenting.
You can download files with FastestVPN without the hassle of extra steps and private tracker involvement. FastestVPN also barely has any impact on download speeds as it is optimized for P2P file sharing offering unlimited bandwidth along with it.
How to Check If I am Protected Using a VPN for Torrenting?
After connecting to a VPN, you should always check if it is properly protecting you or not before proceeding with torrenting or any other web activity. Connection to a VPN may or may not be complex. But how do you check if you are protected while connected to a VPN?
A VPN secures your entire internet connection. Once you are connected, you should have the assurance that any query is not leaked from your real computer's IP to identify you.
There are many tools online to check if your VPN is working and securing you while torrenting.
P2P Torrent IP Address Test
ipleak.net: With torrenting becoming common by the day, you must ensure beforehand whether your security tools are activated and working. ipleak.net offers a torrent IP check test. Download the test.torrent file on your P2P client and after you have downloaded it, you can open it to verify the IP information it holds. If it contains your real address, it is obvious you're not secure. Otherwise, with high security provided by the VPN for torrenting, it should only be able to track information that the VPN opts to be shown.
IP Address Test
This is generally the first test that should be run when connected to a VPN but if your use is torrent specific, we recommend the above test to be run first. The location shown on the map should not be your actual location and instead, it should show your VPN provider's server location.
Two websites that run IP address tests are:
Com: This website checks your IP address by providing you with a map location estimate of where you are situated. It should show your dummy IP location i.e. one of your VPN servers. If the provided IP address and location match the actual IP and location, you are certainly not protected.
Net/extended: This website runs an extended test and provides a detailed report of your connection information available for tracking. This test counts as it checks your Java, Flash, and DNS.
DNS Leak Test
Dnsleaktest.com checks if your VPN service has a DNS leak issue or not. To check if you are free of this issue, connect to the VPN and head over to the site to initiate the test. After running the test, you will be provided with IP addresses, DNS hostnames, ISP location, and ISP service. If the report does not match your real country and IP location, your DNS is not leaked.
What's the difference between BitTorrent and uTorrent?
Both BitTorrent and uTorrent are mainstream P2P file-sharing clients. But they have slightly different features and file sharing variants.
We have a table to help you distinguish between BitTorrent and uTorrent
| | | |
| --- | --- | --- |
| | BitTorrent | uTorrent |
| History | Developed  by Bram Cohen and first executed in July 2001 | Serge Paquet proposed the idea to Ludvi Strigeus and released to the public in September 2005 |
| Operating System | Mac OSX and Windows | Linux/UNIX, Mac OSX and Windows |
| Platform | Desktop and Mobile | Mobile, Online, and Desktop |
| Versions | Advancement is slow and only release stable forms ignoring the alpha and beta variants | Advancement is quick and alpha and beta versions are accessible which means you are on the edge of improvement |
| Searching | Search box integrated that permits the client to find torrent files | Search box inside their framework needs to be modified to align with your needs |
| Downloading | Can download different files at the same time | Can only download a single file at one time while other files are queued |
| Language | Accessible in 65 different languages | Accessible in 66 different languages |
| Written In | C++ (6.0 and above) and Python (5.3 and above) | C++ |
In quite a few regards, we conclude that BitTorrent has an edge over uTorrent on all devices, especially when it comes to advertisements, downloading and speed performance. Connect to the VPN for torrenting and run it with a torrent client you prefer for maximum anonymity.
Bottom Line – VPN for Torrenting
Going through the torrenting process in detail clarifies how important a torrent VPN connection is.
FastestVPN has an edge over others for numerous reasons. First and foremost, it has anti-malware offered free without any additional costs. Torrenting is risky if the user is not careful. When downloading torrents, you give malware a gateway to enter your computer. Torrenting gives an open invitation to viruses and spyware to corrupt your computer. It provides malware protection which means it is not only a VPN for privacy but also security.
Get a paid fastest VPN that does not keep any logs. It is also important to ensure that your VPN provider does not maintain logs. Because if they do, you may escape your Internet Service Provider, but your VPN service provider can forward all your data to surveillance authorities which may get you in trouble.
FastestVPN is excellent for torrenting with its UNIX based P2P optimized servers for file sharing. Offering unlimited bandwidth and high speed, it is a one-stop solution for entertainment with privacy.
Take Control of Your Privacy Today!
Unblock websites, access streaming platforms, and bypass ISP monitoring.
Get FastestVPN