Best Torrent Websites For Music Lovers in 2021
Best Torrent Websites For Music Lovers in 2021
By Christine Margret 1 Comment 6 minutes
Whether you're working on an important project at work, commuting, or at the gym, music is always a part of our lives, and every person deserves some good music to relax the mind and soothe the soul regardless of what country they live in.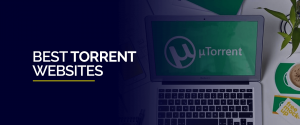 Music is truly universal and has always been at the core of humanities growth through the ages. However, in the modern world, most music is difficult to download due to copyright laws. Thus to get around that you can follow our list of the 10 best torrent websites for music to enjoy all the best music minus the restrictions.
Using FastestVPN, you can also anonymously access these torrent sites and eliminate annoying ads and pop-ups and at the same time protect your computer from harmful malware. Many people today also prefer streaming music on their favorite apps, such as SoundCloud. Nevertheless, nothing can eliminate the fast downloading speed and incredible compatibility for any device that comes when downloading torrents.
In today's world, the demand for your favorite tracks without a hassle and on the go is ever increasing. So here are the 10 best torrent websites for music. Don't forget you can also subscribe to the best VPN for torrenting and download torrents securely at and at your leisure.
Top 10 Best Torrent Websites for Music In 2021 – Working 100%
Running out of time? Here's our quick review of the best 10 torrent music websites:
Rutracker
Soundpark
Music Torrent
Mixtape Torrent
Pirate Bay
RARBG
1337x
TorLock
Torrentz2
101 Torrent
Rutracker
Rutracker is this one of a kind, customer favorite music torrenting site. They built their service with the simple goal of providing you the natural solution to all your music torrenting desires. Their website alone registers close to 13 million users worldwide daily.
It hosts a wide variety of songs from the classics like "hard rock" to more modern day music like "EDM" and "pop" songs. You can get pretty much any track you want on this site regardless of your preference. The built-in search engine also saves you time when looking through their vast library.
However, the one disappointment is that they are a Russian based website so you may have trouble accessing, not to mention the language barrier. However, with FastestVPN, you can consider this problem solved.
Soundpark
Soundpark is this one of a kind, music torrenting website. They built their service with the dream of providing you with the ultimate variety of music to suit your every need, regardless of where you are in the world.
Their user-friendly website hosts everything from old classics, heavy metal, rhythm & blues, pop, house music, EDM, Rock, Jazz, Folk music, Hip, hop music, Country music, Musical theatre, Punk rock, Soul music, Reggae, and Funk.
It is as simple as entering the name of your desired track, and Soundpark shall take care of the rest. To remove any geo-restrictions annoying pop-ups, you can also subscribe to FastestVPN, and enjoy the vast variety of features including NAT firewall protection, 24/7 customer support, and malware protection.
Music Torrent
Music Torrent is by far the best torrent website for all your music. They owe their success in the industry due to their straight-forward and visually beautiful website design. The website hosts several features like an integrated navigation panel and annually brings in millions of customers worldwide. You can also use FastestVPN, which has P2P optimized servers maximizing your torrent downloading speed.
Mixtape Torrent
Mixtape torrent is this purposefully-built torrenting website for your music cravings whether it be pop, rock, country, hip hop or rap. Furthermore, if you're into DJ tracks and remixes, then Mixtape torrent is the place to be. This unique aspect is what defines MixTape Torrent, making it one of the leading torrenting websites for music lovers globally.
Pirate Bay
Pirate Bay has always had a long and rough history, ever since its inception back in 1984 but this crowd favorite has always got through it. They are making available to millions of fans across the globe a vast range of quality tracks for absolutely no cost at all. However, for some of us, Pirate Bay may be restricted in the country, which is why we recommend using FastestVPN to eliminate these restrictions and access Pirate Bay.
RARBG
RARBG was founded back in 2008 and built a reputation for its high-quality music torrents and ease of use, with no additional cost at all! Don't wait around head over to RARBG right now and download the latest tracks using FastestVPN, to block unwanted ads and pop-ups.
1337x
1337x prides itself in being able to find a torrent for just about anything thanks to its simple, navigation panel. The website alone produces over a million music enthusiasts daily.
TorLock
TorLock is one of the few websites on this list of the 10 best torrent websites for music which combines a massive list of torrents along with incredible user experience. TorLock never disappoints when it comes to ultra-fast torrent downloading for music.
Torrentz2
Torrentz2 is the latest iteration of a popular music torrenting website. They host a vast library of music torrents with no cost. Moreover, their friendly UI makes this the torrenting music destination of 2021 for sure!
101 Torrent
Whether you're looking to torrent TV shows, music, movies, ebooks, games, and anime from the web, then 101 Torrent is the place to be. You can also use FastestVPN to secure your internet access and optimize download time.
How To Download Music Torrents Anonymously In 2021
With FastestVPN, you can anonymously download music torrents safely. First, you need to set up FastestVPN and then you can enjoy anonymous and secure torrenting. Here's how to download music torrents anonymously:
How to Spot Fake Torrent Websites for Music?
To increase your safety and spot fake torrent sites, make sure to follow these instructions:
Always use a Torrent VPN
Check every torrent to verify malicious actors. You can do it by reviewing comments, user history and seeder and leecher ratio
Use private search engines like DuckDuckGo as it keeps your searches private
Inspect files for malware and avoid password protected files as they can be dangerous or filled with malware
Avoid weird URLS that seem misspelled. They might be copycat sites with malware.
Is Torrenting Legal & Safe?
Torrenting is absolutely safe and legal if you're downloading verified torrents from authentic torrent music sites. However, Torrents sometimes involve copyright violation therefore, a VPN is significant to use while torrenting to hide your location.
Conclusion
After all of this, you now must have a clear idea of what the 10 best torrent websites for music are. Regardless of what torrenting website you use, be sure to use a trusted VPN provider like FastestVPN. Using a VPN should allow you to download your torrents while your fundamental privacy rights are fulfilled effortlessly.
FastestVPN blocks unwanted and potentially harmful ads and pops up as well.
Take Control of Your Privacy Today!
Unblock websites, access streaming platforms, and bypass ISP monitoring.
Get FastestVPN