How to Block a Number in Android in a Few Steps
How to Block a Number in Android in a Few Steps
By Nick Anderson No Comments 4 minutes
Like an IP address on the internet, the phone number is a unique identifier assigned to you. It connects people to the intended recipient without worrying about someone picking up on the other side. The phone number is valuable; it's used to bombard you with SMS marketing, phone calls, or other offers that you never signed up for. Android phone manufacturers give the option to block a number.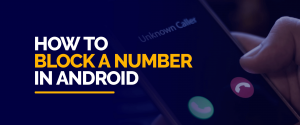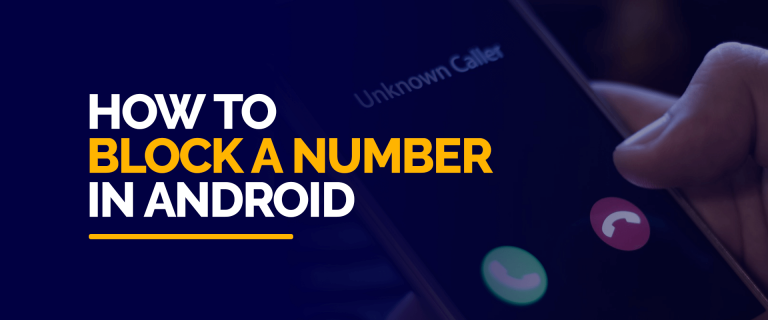 Why Do You Need to Block a Number
Marketing today is invasive. It does not uphold your privacy or consent. Online ads are a perfect way to demonstrate how advertising agencies track your activities and target you based on interests. Social media platforms and their cross-site trackers follow the breadcrumbs left by you. It's not a coincedence that an ad pops up on your Facebook feed after you were searching for that item elsewhere.
While online advertisement tries to be discreet in approach, telemarketing continues to annoy people. Depending on where you live and the laws surrounding spam calls and text, you could face dozens of ads per day. It depends on how easily your phone number is accessible on the internet.
How to Prevent Spam Calls and Text
Like your email address, the phone number is valuable data for advertisers. It's collected as part of a data collection drive that uses bots to gather phone numbers or email addresses from public places online. These bots scour places such as forums to find the information and record them for advertising.
Whatever you post on the internet remains on the internet. In today's world, where data is the most valuable asset, the less you share, the more life will be personal. Sharing phone numbers on public forums is inviting spam texts and calls.
Even if you are leaving the phone number on a marketplace forum or group, there is a smart way to do it. Bots typically collect numbers, so breaking numbers into words makes it a bit difficult for the bots to read. For example, instead of writing 6804980, it's better to write SIX EIGHT ZERO FOUR NINE EIGHT ZERO.
But it's not just spam calls that you need to worry about; Phishing attempts are a potential danger. Phishing is a fraudulent technique that often uses urgency as a way to lure people. Normally, phishing targets a large number of people, but concentrated attempts like Spear Phishing requires diligence and data on the target. It's where your phone number comes into play. If you receive an email that appears to be from one of the vendors, your phone number may be used to verify to add legitimacy to the whole process. The collection of phone numbers for Spear Phishing or Whaling Attack is part of Pretexting.
How to Block a Number in Android
The process is a bit different across every Android manufacturer, but it's pretty much the same. We'll go over each Android manufacturer.
How to Block a Number in Samsung Phones
Open the Contacts
Tap a contact, go to More Options,and confirm Block contact.
If the number is in your dialer instead, go to Phone app >More Options >Settings >Block numbers. Now add the number and confirm.
How to Block a Number in Google Pixel Phones
Open the Phone
Tap the three-dot menu go into Settings.
Tap onCall blocking. Now select Add a number. Enter the desired number.
Confirm selection.
Since Google Pixel runs stock Android, other phones running stock Android (Motorola, for example) will have similar navigation.
How to Block a Number in LG Phones
Click on the three-dot menu from the Phone
Navigate to Call settings > Call blocking& decline with message.
Tap on Blocked numbers and add a number. 
How to Block a Number in OnePlus Phones
Tap the Phone app.
Click on the three-dot menu on the top-right corner.
Go to Settings>Blocking settings>Blocked numbers> Tap the +
Add a number and confirm the block.
How to Block a Number in Xiaomi Phones
Open the Phone
Tap on the three-dot menu; go to Settings.
Tap on Blocked numbers, then add a number and confirm the block.
Conclusion
Regardless of which Android phone you own, the process is quite similar across all of them. You can unblock each contact in the same manner – by delisting a number from the block list. The number will not be able to call or text until it's removed from the list.
Take Control of Your Privacy Today!
Unblock websites, access streaming platforms, and bypass ISP monitoring.
Get FastestVPN