The Best Shark Movies on Netflix
The Best Shark Movies on Netflix
By Nancy William No Comments 6 minutes
Who doesn't love to watch fascinating and thrilling shark movies? That's made us fetch several options for a binge for our shark-obsessed viewers. Find the best shark movies on Netflix below!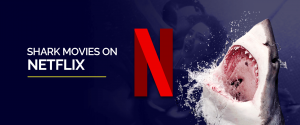 Looking for something new to watch on Netflix, or need to kick back on some old classics? Maybe the Netflix shark movie genre is loaded with some modern blockbusters or classics like jaws. They should still be available on the top searches. 
Whether you like new shark movies or looking to enjoy your time watching classic shark movies on your tablet for Netflix, we have compiled everything for you here in this blog.
So, sit back, relax and have a good read to find the best shark movie on Netflix and binge-watch. Before finding our shark movie streaming options, let us remind you that using FastestVPN will help you unblock and find the best shows on Netflix from anywhere. 
You can select the Netflix USA server with FastestVPN to unblock the best shark movies on Netflix, which might be otherwise blocked in your regions.
Sharks are one of the fascinating creatures in the sea. They have been around for millions of years and have evolved to become some of the most efficient hunters in the ocean. The best shark movies on Netflix are about sharks and their behaviors. These movies will give you a glimpse into what it's like to be a shark and how they hunt for prey.
If you're looking for something to watch this weekend, here are some of the best shark movies on Netflix that we recommend!
7 Best Shark Movies On Netflix
47 Meters Down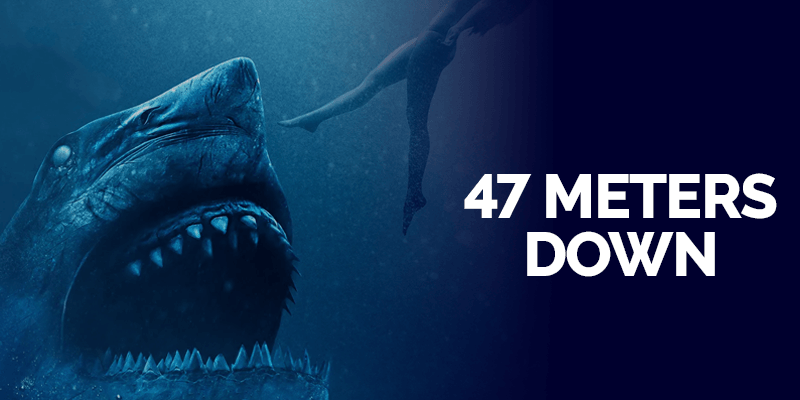 Starring: Claire Holt, Mandy Moore
Starting with a thrilling blockbuster of 2017, "47 Meters Down" is a survival horror movie in which two sisters start vacationing in Mexico City, where they are accidentally trapped in a shark cage. The movie is quite mainstream following a similar shark theme, but watching it on Netflix will be thrilling, and we can bet on that.
This shark movie on Netflix owns a 5.6 IMDB score which is high enough to suggest the movie to shark movie lovers. The movie has a 56% Rotten Tomatoes Score.
Deep Blue Sea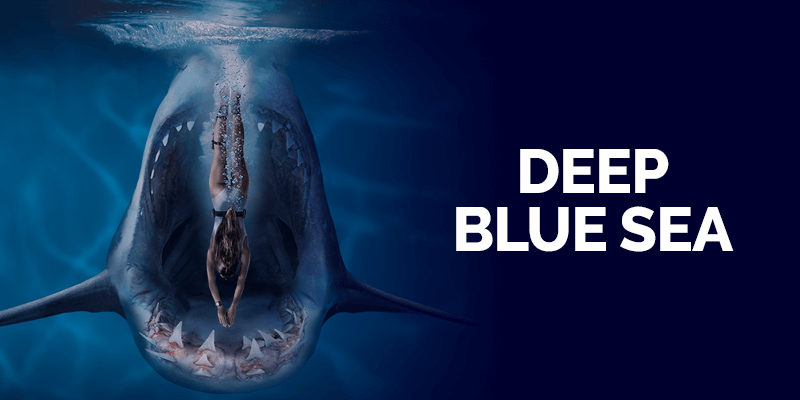 Starring: Thomas Jane, Samuel L. Jackson, LL Cool J, Saffron Burrows
Deep Blue Sea is a classic shark movie from 1999. It's still a perfect show to watch on Netflix. The movie contains the story of a scientist Dr. Susan McAlester (Saffron Burrows), working on an island research facility. She has to collect the brain tissue of DNA-altered sharks as a promising cure for Alzheimer's disease. Except nothing goes as planned, and the team finds itself the prey of a Great White Shark.
Deep Blue Sea has a 5.8 IMDB score, and its Rotten Tomatoes Score is 59% which means that it's a good option to watch. 
Sharknado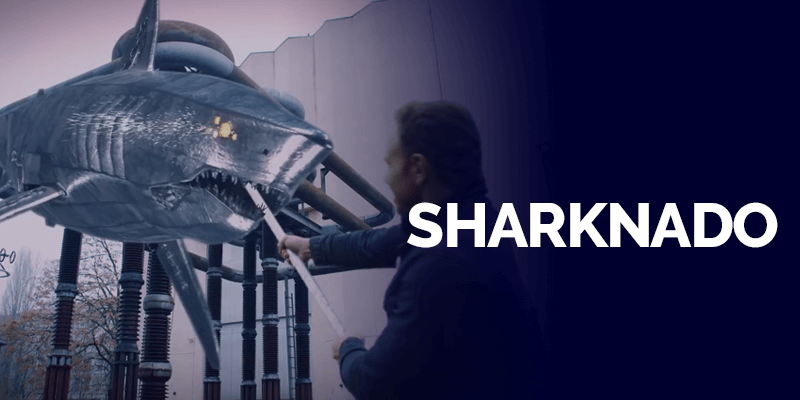 Starring: Tara Reid, Ian Ziering
Sharknado is a 2013 movie that falls into several genres, including horror, science-fiction, and comedy. The movie focuses on a cyclone that swamps Los Angeles and brings thousands of sharks there. All the residents struggle to survive. Meanwhile, Fin, a local surfer, tries to rescue his teenage daughter and estranged wife. 
Sharknado gets a 3.3 IMDB score and 78% Rotten Tomatoes Score. 
The Meg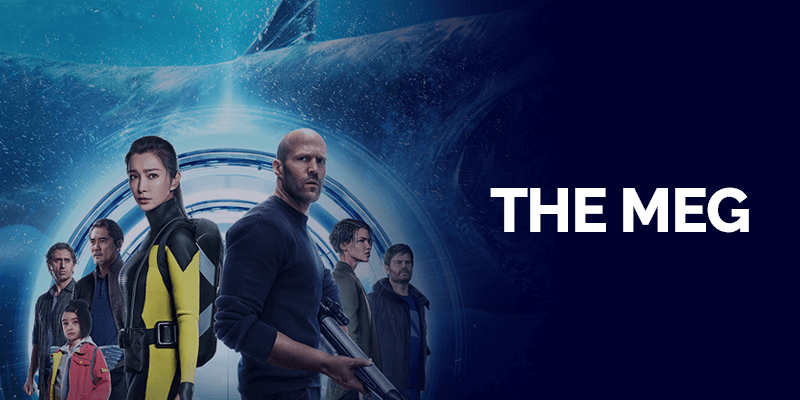 Starring: Jason Statham, Li Bingbing, Rainn Wilson
The Meg is a movie from 2018 and based on a novel from 1997 by Steve Alten. It's an adventurous and thrilling movie in which Jonas Taylor (Jason Statham) struggles to rescue researchers stuck at the lower Pacific Ocean and is attacked by a giant megalodon shark, a type of shark considered to be extinct long ago.
Meg has a 5.7 IMDB score, and its Rotten Tomatoes Score is 46%. 
Ice Sharks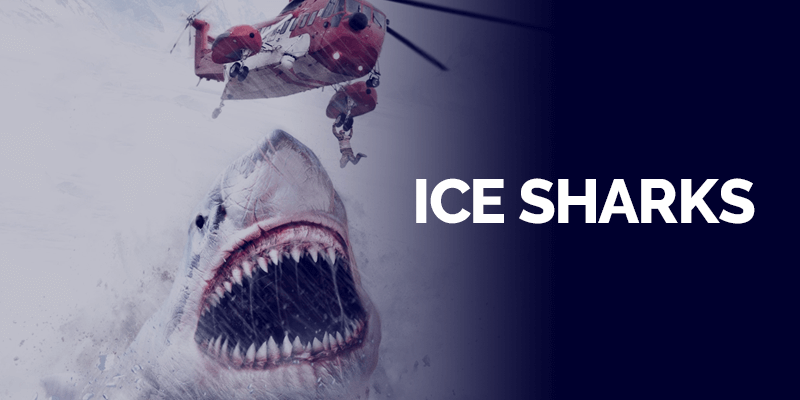 Starring: Edward DeRuiter, Jenna Parker, Clarissa Thibeaux
Ice Sharks, a movie from 2016, might prove to be a good watch for the genre fans; however, it's kind of bizarre from the start to the execution. The movie revolves around a plot in which a group of hungry sharks fights an Arctic research facility. The trapped people have no option except to fight the cruel creature.
Ice Shark IMDB Score is 3.0, and its Rotten Tomatoes Score is not available yet.
The Shallows
Starring: Blake Lively
The Shallows is yet another movie from 2016 and a must-watch shark movie on Netflix. The movie focuses on a surfer who finds herself stranded on an isolated rock, unable to get back to shore because of the deadliest white shark.  It's a matter of life and death for the surfer, and she has to make her way before the tides take her face off the shark. 
The Shallows IMDB Score is 6.3, while its Rotten Tomatoes Score is 79%. 
Open Water 3: Cage Dive (2017)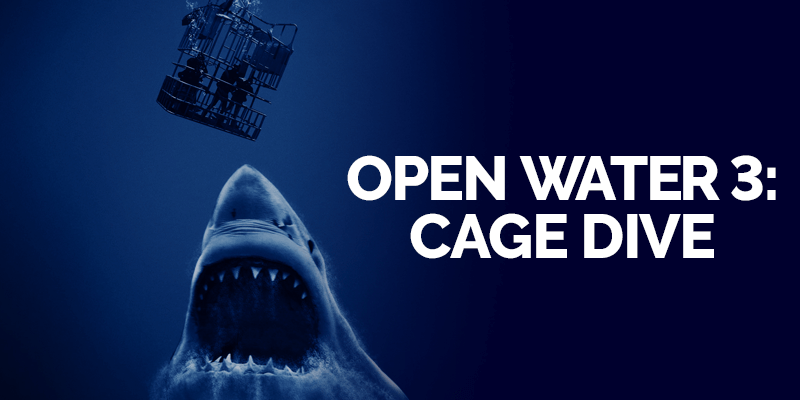 Starring: Blanchard Ryan, Daniel Travis
Open Water 3: Cage Dive is a 2017 movie based on a story of three friends who participate in a reality TV Show and wanders into a shark cage. However, things didn't go up to their plan, and that's what you need to watch to know how things actually turn out.
Open Water 3: Cage Dive has a 4.1 IMDB score, and its Rotten Tomatoes Score is 25%.
How to Unblock US Netflix to Watch Shark Movies
Additionally, you can use the very same method to watch some of the best TV shows on Netflix ranging from all sorts of genres. Whether you'd like to binge on horror shows, or maybe some Korean flicks on Netflix, FastestVPN will allow you access to all.
Which Netflix Shark Movies Can I Watch with a VPN?
You can watch all the listed movies on our blog. Besides that, you can also watch other top shark movies on Netflix like;
The Life Aquatic with Steve Zissou (2004)
Shark Night (2011)
Dark Tide (2012)
Raging Sharks (2005)
Planet of the Sharks (2016)
FAQs
Does Netflix have any shark movies?
Yes, many shark movies on Netflix are currently the best. You will find classics like Deep Blue Sea, 47 Meters Down, Open Water, Sharknado, and many others. If they're not available in your Netflix regional library, FastestVPN offers Netflix-optimized servers for you to access them.
Why should you use a VPN to watch shark movies on Netflix?
You can use a VPN to watch shark movies on Netflix if unavailable in your region. Most shark movies are on the US Netflix library, and only the best VPN can let you access them. FastestVPN is the best Netflix VPN that offers US IP addresses. You can connect with them and unblock the best thriller or horror Netflix shark movies in the US library.
Is it legal to use a VPN for Netflix?
Even though Netflix bans VPNs and proxies, it is completely legal to use one. However, if you use a free VPN, it might not work with Netflix. This is because Netflix has licensing agreements that only show certain movies and TV shows in particular regions, divided by the country you're in. So, if you'd like to watch shark movies on the US Netflix library, the FastestVPN US servers can help.
Can I use a free VPN to watch shark movies on Netflix?
You can use a free VPN to unblock some shark movies on Netflix, but only a few free VPNs can give you access, particularly to geo-restricted content. Netflix is one of the largest streaming services that come with VPN detection technologies, so using a free one won't be a good choice. FastestVPN is an affordable choice that comes with industry-demanding features and optimized servers.
What shark movies are on Netflix?
There are quite a few shark movies on Netflix right now, some of which include 47 Meters Down, Deep Blue Sea, The Meg, and many others in the US library. You can easily subscribe to FastestVPN, connect to its US server, and access them in any country.
Conclusion
It's time to fuel your shark obsession with our featured best shark movies on Netflix. Binge-watch your favorite shark movie but don't forget to connect to FastestVPN to stay secure from cyber threats, unwanted geo-blocking, and ISP throttling. We hope that this list will help you find your next perfect show on Netflix. Additionally, you can use the same VPN and connect to other servers to access numerous other Netflix libraries. For instance, our Brazilian VPN and Mexico VPN servers unblock Netflix Brazil and Mexico. There are no limits to server switching. 

Take Control of Your Privacy Today!
Unblock websites, access streaming platforms, and bypass ISP monitoring.
Get FastestVPN