What Movies to Watch on Netflix
What Movies to Watch on Netflix
By Christine Margret No Comments 10 minutes
Most users wonder what movies to watch on Netflix. Netflix is all set to make your weekends refreshed and energized by offering top movies for streaming. Of course, there's a lot to choose from, but we've listed 11 movie hits that will make your days so much better, along with 5 TV series you can watch! Let's get started!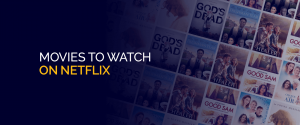 Table of Contents
For the unversed, this blog is about to feature the top 11 Netflix movies that you should not miss out on in any case. So, bookmark this page to find the best Netflix movies to watch in August 2022.
Top 11 Best Netflix Movies for August 2022 – Quick Rundown
The Sea Beast
Mean Girls
Girl in the Picture
The Dark Knight Rises
Bad Trip
The Departed
Carter
Leave No Trace
Fistful of Vengeance
The Adam Project
The Devil all the Time
What Makes Netflix Great?
Most people prefer to spend their free time binge-watching their favorite shows or movies. We're always on the hunt to find the perfect streaming channel to watch one thing or the other. Netflix is a great option when it comes to this; it has a huge media library with several award-winning shows or movies that you could choose from. However, you get the best library only when you have access to USA Netflix.
Given the current situation and the global pandemic, people don't have much to do. What better way to kill time than binge-watch your favorite series or plan a movie marathon? All you have to do is select your preferred plan and subscribe to Netflix, and you'll gain access to browse through its library.
There are three plans which you could select from, ranging from $8.99 to $15.99 per month, each offer different features.
The problem that arises with applications such as Netflix is the geo-restriction that comes along with it. Currently, Netflix is only available in selected regions and not all around the world, which leaves some of you wanting a subscription but not being able to get your hands on one.
Moreover, even if it is available in your said region, there are certain content on the service that is geo-restricted and can only be viewed by subscribers in the USA or a specific region. For example, the show The Walking Dead is only available on Netflix USA and not worldwide.
How to get Netflix Anywhere?
There's no need to get upset, we've got your back! Is Netflix not in your region, and do you want to bypass the geo-restriction? There's no better option than FastestVPN!
The dedicated Netflix USA can be accessed instantly to gain access to Netflix's entire content library.
Here's a step-by-step tutorial on how to watch Netflix with a VPN:
Subscribe to FastestVPN.
Go to Settings, and change the protocol to UDP.
From the server list, choose the Netflix USA server and establish a connection.
Use the Netflix app or a web browser to log in.
If you already have an account, log in; if you don't, create one.
You can now access content that you otherwise could not.
Not only will FastestVPN help you get past the geo-restriction, but it will also save you from ISP throttling. There may be times when your ISP purposely slows down your connection if you consume too much bandwidth in a short amount of time, which puts a dent in your experience.
To avoid ISP throttling, it is always best to connect to a VPN since it will hide your IP address, and you can stream safely.
Additionally, FastestVPN is the best because if you're a little tired of sticking to just the US Netflix library, you can change servers to access more. For instance, if you like access to Netflix Portugal, use the Portugal VPN server, Netflix Turkey, then use the Turkey server or access Netflix Malaysia, then connect to the Malaysia VPN server.
Top Movies and Series Trending on Netflix Right Now
Most streamers used to quarantine and chill on Netflix, and despite things going back to semi-normal, it does not mean the movie and TV show binging needs to stop. We all need our weekend fixes, and this list of what movies to watch on Netflix is going to do just that.
We've broken our list down to the best movies and TV shows you can watch. Grab your popcorn, and let's get binging:
11 Best Movies to Watch on Netflix Right Now
Some of the movies are gathered from over the years, while others were released in 2022. Either way, if you haven't watched them, it's never too late to get started:
1. The Sea Beast (2022)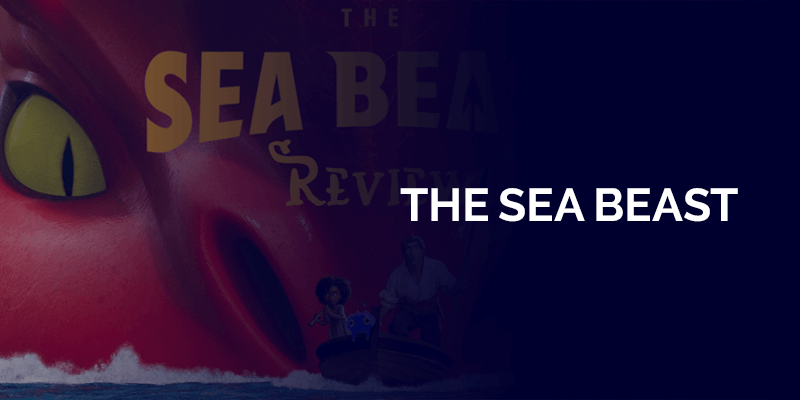 Starring of Karl Urban, Zaris-Angel Hator, Jared Harris, and Marianne Jean Baptiste the story revolves around a young girl who hides away on the ship of a legendary sea monster hunter, they launch an epic journey into uncharted waters – and make history to boot.
2. Mean Girls (2004)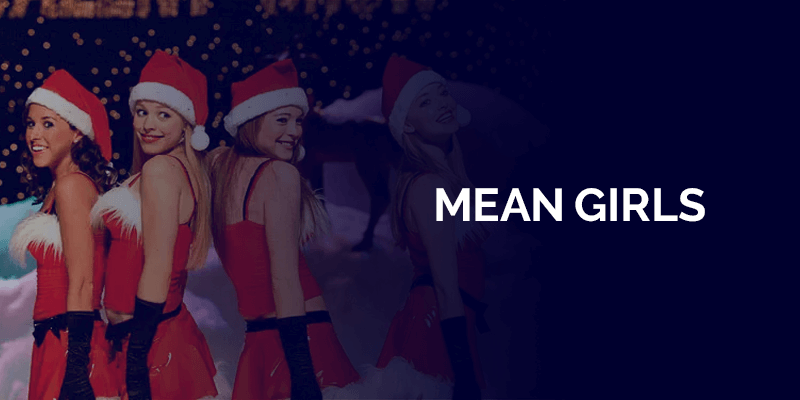 Stars: Lindsay Lohan, Rachel McAdams, Lacey Chabert, Amanda Seyfried , Tim Meadows, Ana Gasteyer, Amy Poehler, and Fey. Mean Girls is a 2004 classic, and never really gets old! It's perfect for family or a girls night in. The story is all about Cady Heron who hit with The Plastics, the A-list girl clique at her new school, until she makes the mistake of falling for Aaron Samuels, the ex-boyfriend of alpha Plastic Regina George.
3. Girl In the Picture (2022)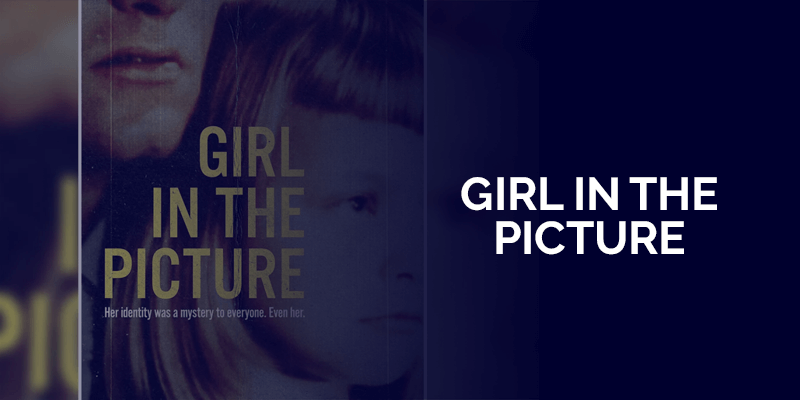 Stars: Natalie De Vincentiis as Cheryl, Mark Chinnery as Joe Fitzpatrick., Sarah French as Heather.,Dana Mackin as Sharon, Meg Schimelpfenig as Jenny and Robert Christopher Smith as Floyd. The movie is about a young mother's mysterious death and her son's subsequent kidnapping blow open a decades-long mystery about the woman's true identity, and the murderous federal fugitive at the center of it all.
4. The Dark Knight Rises (2012)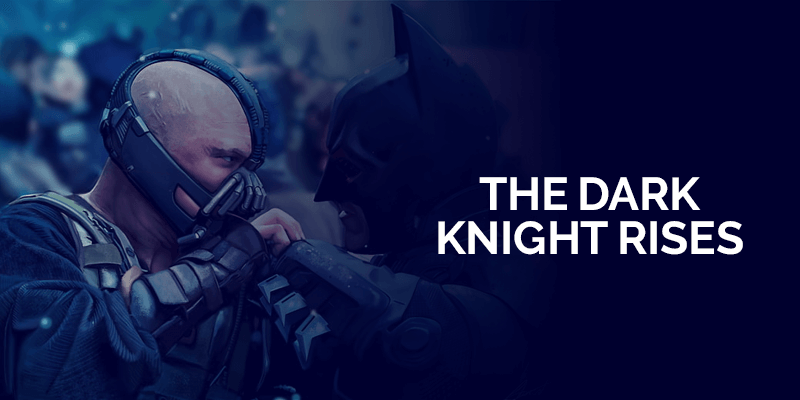 Stars: Christian Bale as Bruce Wayne / Batman, alongside Michael Caine, Gary Oldman, Anne Hathaway, Tom Hardy, Marion Cotillard, Joseph Gordon Levitt, and Morgan Freeman.  An Epic movie that starts when Eight years after the Joker's reign of anarchy, Batman, with the help of the enigmatic Catwoman, is forced from his exile to save Gotham City from the brutal guerrilla terrorist Bane.
5. Bad Trip (2021)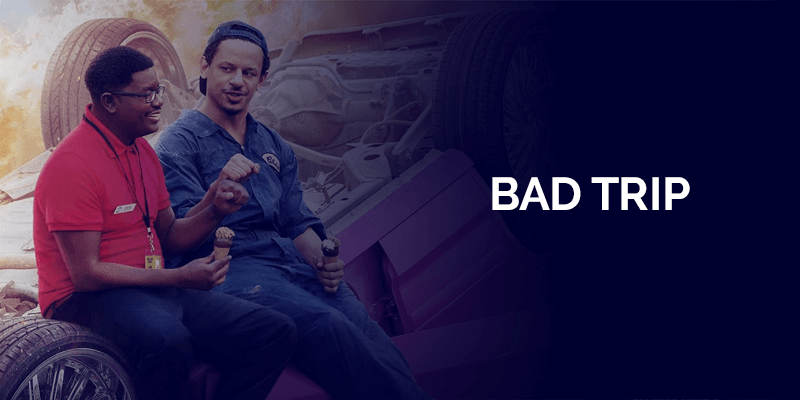 Stars: Eric André, Lil Rel Howery, and Tiffany Haddish. This movie is a mix of a scripted buddy comedy road movie and a real hidden camera prank show following the outrageous misadventures of two buds stuck in a rut who embark on a cross-country road trip to NYC. The storyline sets up shocking real pranks.
6. The Departed (2006)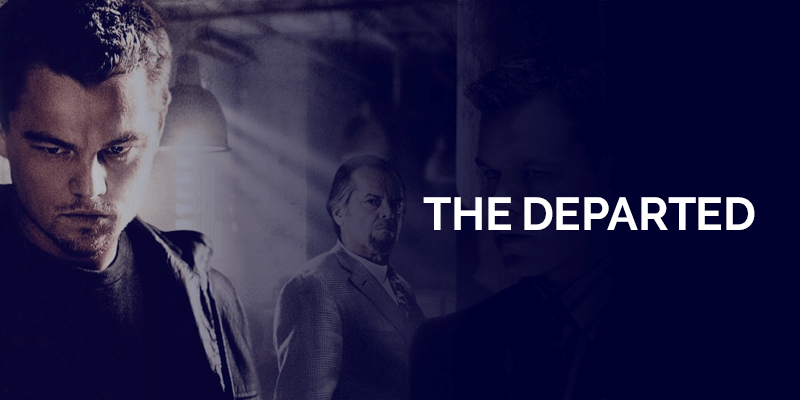 Stars: Leonardo DiCaprio, Matt Damon, Jack Nicholson, Mark Wahlberg, Martin Sheen, Ray Winstone. The Departed is a combination of some funny yet brutally violent scenes. It's a story of an undercover cop and a spy who tries to identify each other while entering an Irish gang in South Boston.
7. Carter (2022)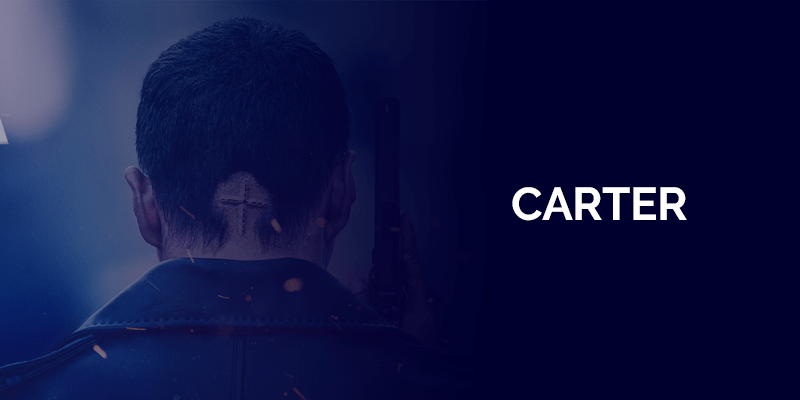 Stars: Joo Won, Lee Sung-jae, Jeong So-ri, Kim Bo-min. Carter is an action-thriller movie based on the idea of a civil war vet who is transported to Barsoom, and discovers a barren world that can be inhabited by some 12-foot tall barbarians. He soon finds himself as the hostage of these creatures and somehow escapes to encounter Woola and a princess waiting for a savior.
8. Leave No Trace (2018)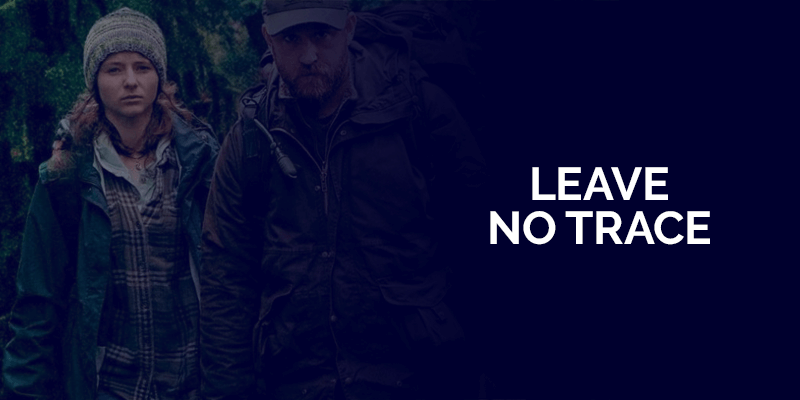 Stars: Ben Foster, Thomasin Mackenzie, Jeff Kober, Dale Dickey. Leave No Trace is a special story of a father and his daughter who is 13-year old. They were living an ideal life in a vast urban park in Portland until a small mistake disturbs their lives forever.
9. Fistful of Vengeance (2022)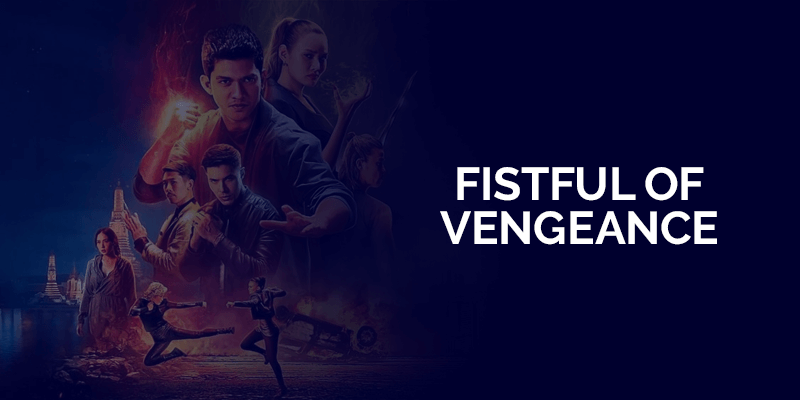 Stars: Iko Uwais, Lewis Tan, Jason Tobin. The story is all about a revenge mission that turns into a fight to save the world from the ancient threat when superpowered assassin Kai tracks a killer to Bangkok.
10. The Adam Project (2022)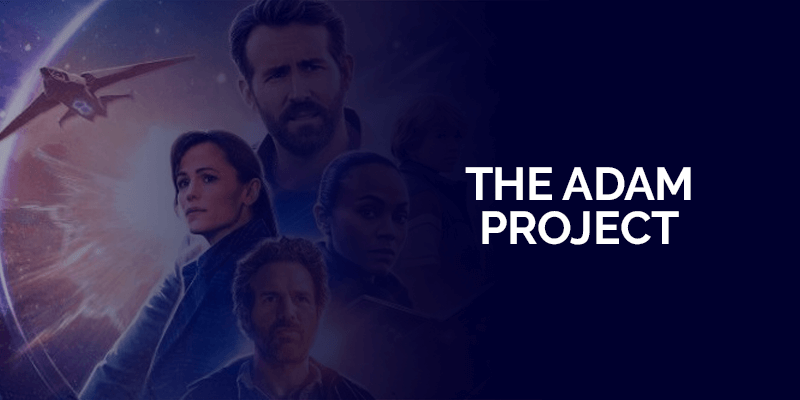 Stars: Ryan Reynolds, Walker Scobell, Mark Ruffalo. The Adam Project is another amazing action-adventure movie where a time traveling fighter pilot encounters an accidental crash-landing in 2022, Adam Reed teams up with his 12-year-old self for a mission to save the future.
11. The Devil all the Time (2020)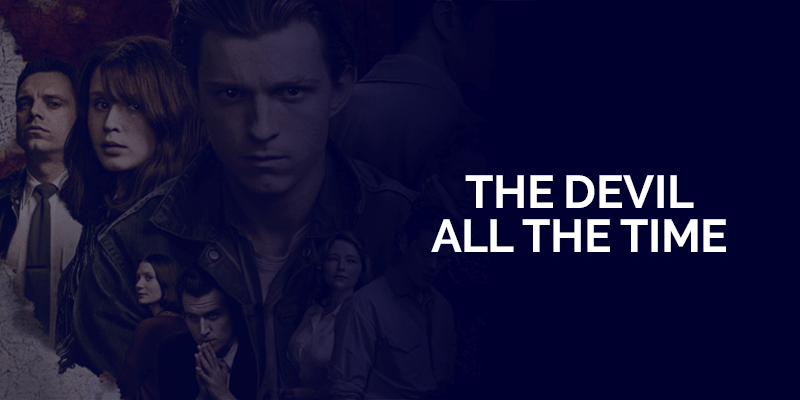 Stars: Tom Holland, Bill Skarsgård, Riley Keough. The Devil all the Time is a drama thriller movie that features a Sinister characters converge around a young man devoted to protecting those he loves in a postwar backwoods town teeming with corruption and brutality.
Top 5 Netflix TV Series to Watch
This July you will get to watch the best TV shows on Netflix and if you're unversed about what to watch on Netflix, then here are our top 5 recommendations to watch on Netflix.
1. Stranger Things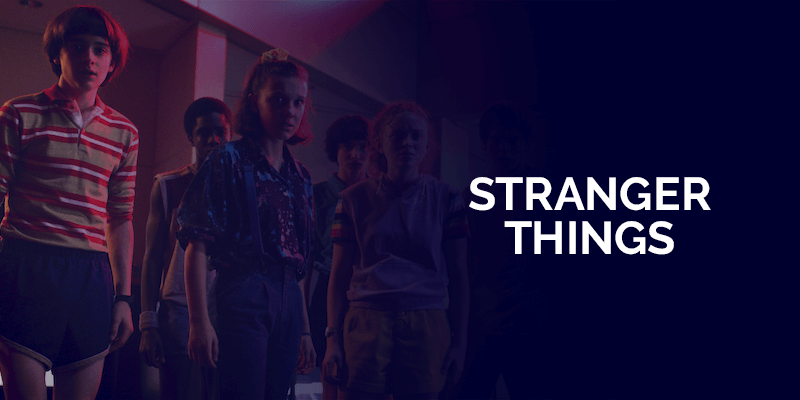 Stranger Things comes first on our list of the best Netflix TV shows to watch in July 2022. This show has successfully completed its three seasons and fourth is coming now. For those who love believing into super natural powers should definitely watch Stranger Things. It's all about a crew of nerdy pre-teens, who experience some super natural activities in their hometown. The show is a classic mixture of friendship, horror, mystery and nostalgia.
2. Resident Evil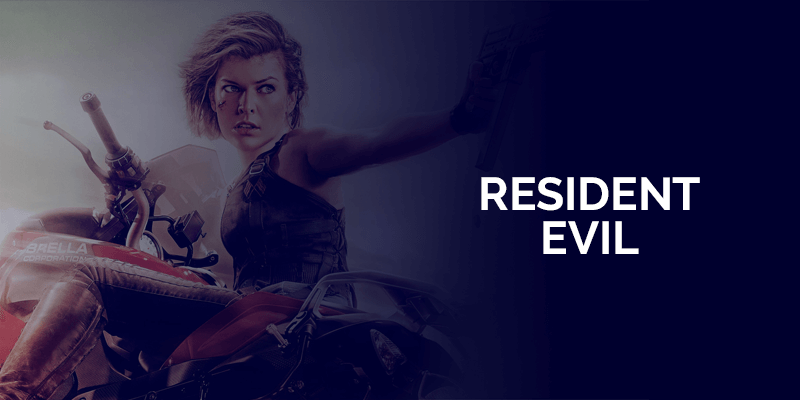 Now this show is definitely not something that you should miss out on. Resident Evil is an American action horror streaming television series developed by Andrew Dabb for Netflix. It's all about fourteen years after a deadly virus caused much global havoc, Jade Wesker, who is a rebellious daughter of Al Wesker and the fraternal twin to her sister Billie Wesker, fights for survival in a world overrun by infected creatures while being haunted by her past, her father, and what happened to her sister, Billie.
3. Boo, Bitch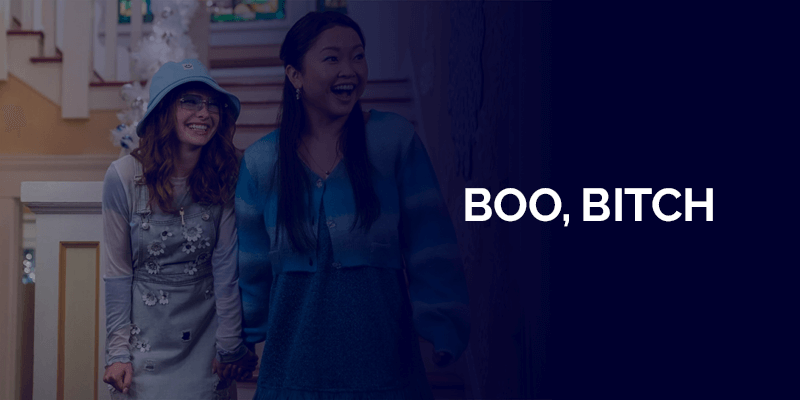 Boo, Bitch consists of eight parts and this is a very interesting Netflix show. The story is about a teenager, Erika, who finds how to make the most of her death. She faced the untimely death in an accident right after her school graduation, then she realizes that her death is just the start and she really needs to start living her life.
4. The Umbrella Academy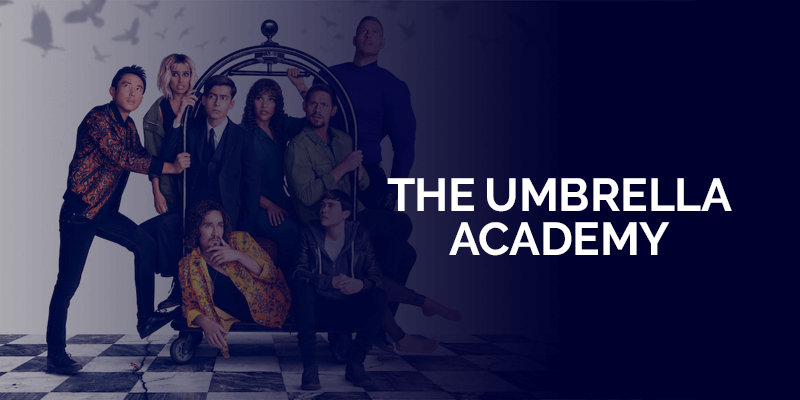 The Umbrella Academy is surely a choice for those binge-watchers who hold a good taste. The 3rd season of the show is finally out on Netflix. This show is about a family of adopted siblings who possess different supernatural powers like super strength, mind control and telekinesis. All these siblings are trained by an eccentric billionaire to fight crime and now they are grown up and must reunite to protect the world.
5. The Circle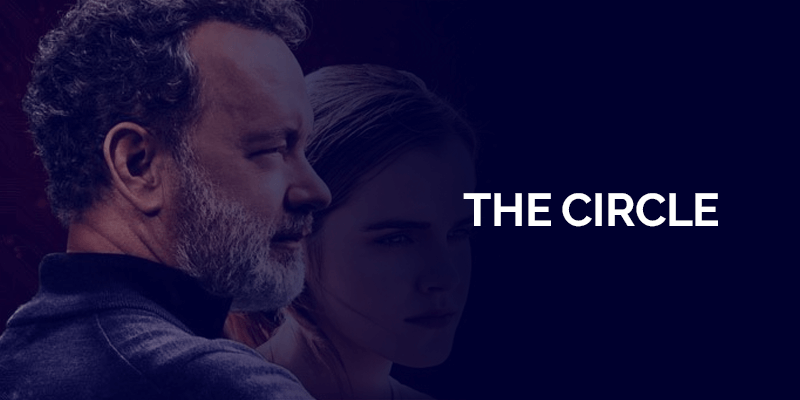 The Circle brings the story of a girl Mae Holland (Emma Watson), who lands into her new job in a giant social media group and World's most powerful technology company. The company's founder encouraged her to join an experiment that breaks all personal freedom, privacy, and ethics. Mae's involvement in that experiment soon started to affect the lives and futures of her loved ones.
FAQs
Are there other top movies to watch on Netflix?
If the above suggestions are not what you're looking for, then you can also watch other top movies on Netflix, including I Care a lot (2021), Nightcrawler (2014), Hush (2016), and The Gray Man (2022).
What are the current top 10 movies on Netflix?
The top ten most popular global Netflix titles are: The Sea Beast, Mean Girls, Girl in the Picture, The Dark Knight Rises, Bad Trip, The Man from Toronto, Hustle, Spider Man No Way Home, Persuasion and 12 Strong.
What is the best movie on Netflix at the moment?
The best movies on Netflix right at the moment are: The Lost Daughter, The Conjuring, Creep, I Lost My Body, Blame, Christine, and American Gangster.
What are good movie shows to watch on Netflix?
The most popular shows on Netflix are: Stranger Things, Resident Evil, The Umbrella Academy, Manifest, Virgin River, Squid game and Breaking Bad.
What are the top three movies on Netflix?
The top three movies on Netflix are: Girl in the picture, Mean Girls, and The Dark Knight Rises.
What's on Netflix Now?
Here's what you can watch on Netflix now: Sing 2, Back to the Outback, The Sea beast, Hustle, Home, Red Notice, and The Gray Man.
What are some Netflix original movies?
The Netflix original movies are: 365 days, The King, The Paramedic, Matilda, and Crazy about her.
Conclusion
Hopefully, your query about what movies to watch on Netflix has been sorted with this guide. We have listed all the best Netflix movies and TV shows to binge-watch this July. Lastly, don't forget to connect to FastestVPN to stream Netflix USA anywhere, anytime.
Take Control of Your Privacy Today!
Unblock websites, access streaming platforms, and bypass ISP monitoring.
Get FastestVPN