Find The Best Shows to Watch on Netflix Around The World
Find The Best Shows to Watch on Netflix Around The World
By Johan Curtis 1 Comment 4 minutes
Netflix has fast become the most exciting streaming service in the world. Not only did they change the way we access on-demand series and movies, but they have created some of the best content. Netflix Originals are a true game-changer, and even without all the rest of the content available, they give users plenty to watch.
However, there is a lot of older content, whether movies released over the past few decades or popular series, which are available depending on your region's catalog. The countries with the biggest catalogs are that of Netflix USA and Japan, but each of them has very different titles available.
If you want to have access to everything you could ever want from a streaming service, all you need to do is download a Netflix VPN and hide IP to access your desired geographical content.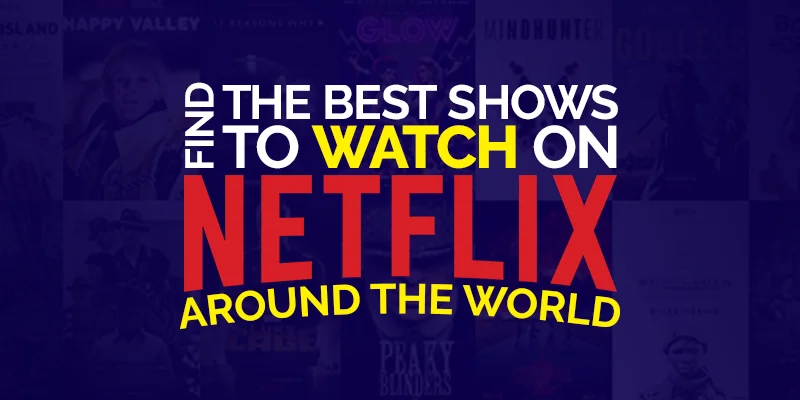 The right VPN
Finding the right VPN for watching Netflix requires you to look at a couple of factors: speed and servers. Because streaming is so data-heavy, you need a strong connection with fast speed. Some VPNs significantly slow down your speed and make streaming TV particularly difficult. Find one which barely affects the speed so that you don't get stuck buffering every few minutes. FastestVPN app and extensions prove to be the best to serve the streaming purpose. The browser extensions work great with streaming platforms such as Netflix.
Secondly, find a VPN with servers around the world. While the US and Japan have huge catalogs, other countries have different titles available that aren't accessible, even in the US and Japan. Hong Kong, for example, gets certain titles the same day they are aired on network TV in the US.
Begin your search
Now comes the hard part. You need to find which country shows the series or movies you want to watch. This sounds daunting but is actually a lot easier than you'd think. There are websites, such as the unofficial Netflix global search, which allow you to search for certain titles and in which countries they are available.
Alternatively, you can do your own research by simply changing the server on your VPN and refreshing Netflix. Then you can search to see if the series or movie is available in that country. Remember that the US and Japan are the most likely to have the title. Next try Hong Kong and Singapore, as they are outliers that don't necessarily have as many titles but have titles that others don't.
Various servers
One thing that it is important to remember is that Netflix have done their best to block VPN users. Good VPNs get past the Netflix block, but even they may have certain servers that Netflix can spot. If you come up against the block with one server, choose another server in the same country, until you find one that works. Such is also the case with FastestVPN, which is excellent for viewing Netflix content. With the browser extensions, streaming and unblocking content has never been better.
It's a good idea to note which servers don't work with Netflix so that you know in future which to avoid. It is incredibly frustrating to go through the same process every single time!
Always be open to new content
One of the exciting things about Netflix catalogs around the world is that they have content original to that region. Be open to trying something different and you'll find tons of excellent Asian (Korean and Japanese in particular), and European shows with subtitles.
Some of these shows will make it to the US, but many gems you'll have to find for yourself.
Take Control of Your Privacy Today!
Unblock websites, access streaming platforms, and bypass ISP monitoring.
Get FastestVPN