How to Watch Winter Olympics 2018 on PS4
How to Watch Winter Olympics 2018 on PS4
By Johan Curtis No Comments 4 minutes
The 2018 Winter Olympics are commencing on 9th February 2018 and with each passing day the excitement and anticipation for the Games are growing exponentially and will ultimately reach its peach when the event kicks off officially. The most important question in every sports fanatic's mind is how to stream winter games online especially on PS4. Due to region-based broadcasting limitations and ISP throttling, most people may face slow, lagging streams or worse, they may not be able to watch Olympics on PS4. The surprising thing is, with the right methods and tools you can stream the event live on your devices including PS4.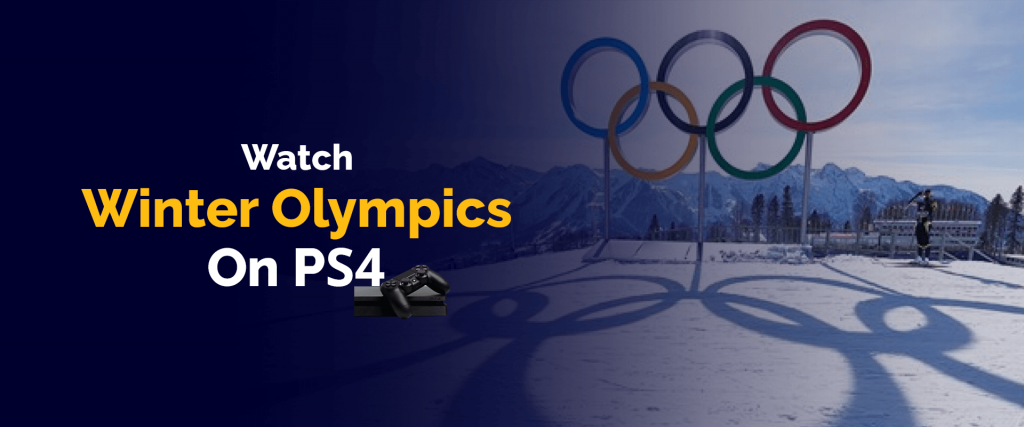 Winter Olympics consists of 15 different sports events which are played on either flat ice surface or snowy mountains. The most popular and widely followed games include Snowboarding, Curling, Ice hockey, Skiing, and Speed Skating.
---
---
The Winter Olympics streaming is only available in certain regions, so you can only access them from a few designated locations. Here is a list of channels that will be broadcasting the Winter Olympics online on their specific locations.
---
List of Online Broadcasting Channels for Winter Olympics 2018
NBC Sports (USA)
CBC / Sportsnet (Canada)
BBC (UK)
Eurosport (Europe)
Channel 7 (Australia)
The 2018 winter Olympics is that is going to be watched by millions of people around the world. And you shouldn't miss on all the live action because of unfair internet policies. However, to access these channels online for free, you need to be located in their designated regions. By using FastestVPN services you can enjoy the ultimate streaming experience on your PS4.
Here is a simple guide to streaming Winter Olympics 2018 online for free on any channel:
Download and install our app on any device
Configure FastestVPN app via the router (the router will cover all of your devices).
Launch the app and connect to a server location where the stream will be available (the US for NBC Sports, the UK for BBC iPlayer, Canada for CBC, rest of Europe for Eurosport)
On your PS4, open the streaming channel website you've selected and Watch Winter Olympics 2018 On PS4
The opening ceremony will take place on the Friday i.e. the 9th of February and the venue is going to be the huge PyeongChang Olympic Stadium. By subscribing to FastestVPN and following this method, you will be able to watch Olympics on PS4 live without having to pay for streaming service subscription of a particular channel.
---
How to Live Stream Winter Olympics 2018 On PS4
Streaming Winter Olympics 2018 on PS4 is pretty simple. If you're in the US, you can watch the games live via NBC sports. But if you're elsewhere other than the US, you will need FastestVPN service to access NBC sports on your PS4 or any other device.
By signing up to FastestVPN, you can connect to our US servers and stream the winter Olympics on PS4 live. When you connect to our US servers, you will assign a US IP and your original IP address will be masked so that you can access the NBC sports live stream with ease. Same goes for other region-based streaming channels.
---
Where Is the Event?
The 2018 Winter Olympics will be held in PyeongChang, South Korea. PyeongChang won the rights to the Winter Olympics 2018 back in 2011 after beating Munich to host the Games. This is the second time South Korea is hosting the Olympic Games. Previously the hosted the 1988 Summer Games in Seoul.
---
2018 Winter Olympics: Important Dates
Here are some important dates that you must remember:
2018 Winter Olympics (Opening Ceremony): 9 February (Friday, 8 AM EST)
Luge: 10-15 February
Skeleton: 15-17 February
Bobsleigh: 18-25 February
Men's Hockey (Gold Medal Match): 25 February
2018 Winter Olympics (Closing Ceremony): 25 February (Sunday, 8 AM EST)
These are some of the important dates and events that you must keep in mind come the 9th of February. Check out the official schedule of the 2018 Winter Olympics to see when your favorite athletes and sports are on!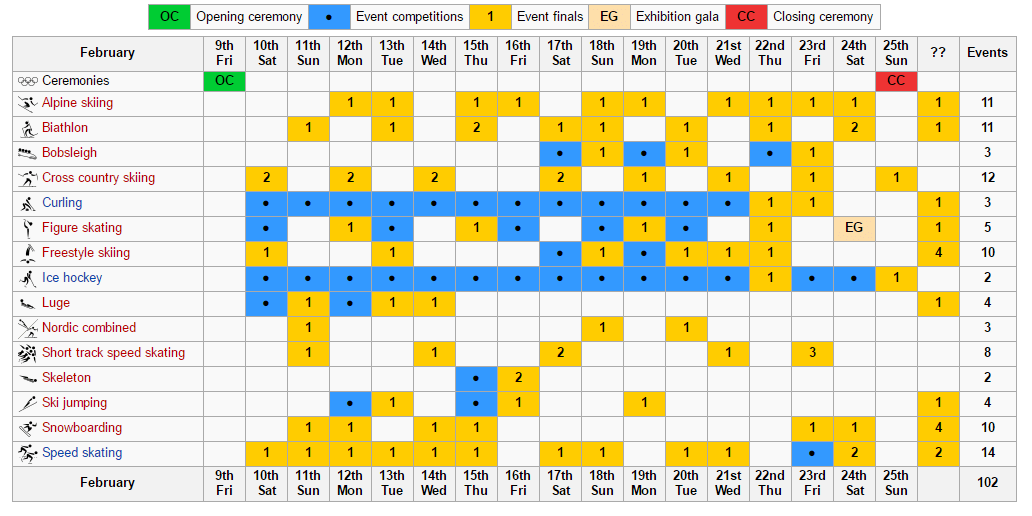 For more information on your favorite events and athletes competing in the games, check out the official 2018 Winter Olympics website.
---

---
Remember! If you want to access the channels listed above in the US, UK, Canada, or any other country, use FastestVPN. Not only will you be able to live stream Winter Olympics on PS4 for free, but you will be able to access hundreds of other channels and websites easily without any restrictions.