How to Watch NHL Preseason 2023 Online without Any Trouble on Kodi
How to Watch NHL Preseason 2023 Online without Any Trouble on Kodi
By Michael S. Davis No Comments 5 minutes
With the calendar entering the middle of September, the much-anticipated NHL Preseason is just a week or two away. The event is ready to be set on the arena and to mark some historical debuts and farewells. The National Hockey League (NHL) Preseason is to begin from September 23 to October 7. The first match will occur between the Los Angeles Kings and Arizona Coyotes.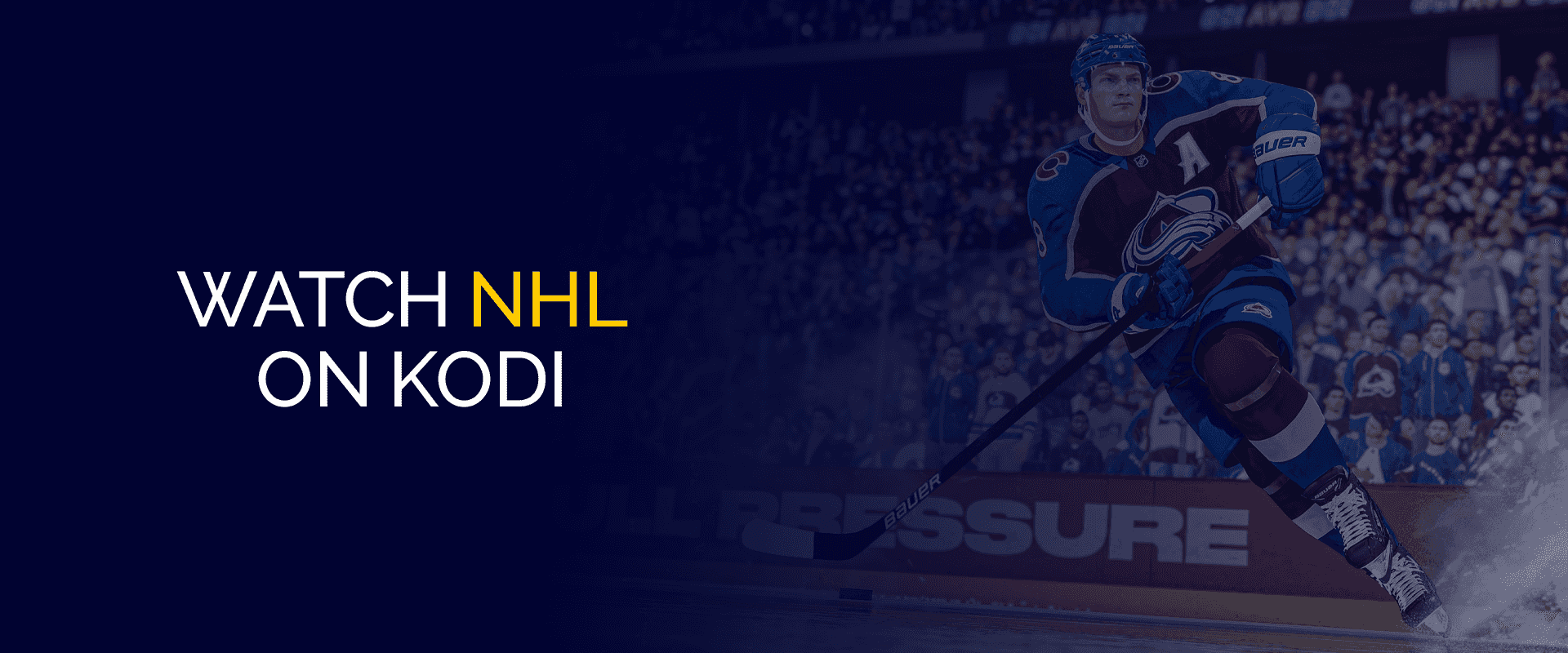 It includes as told 111 games in the span of 15 days at 44 different locations. The matches are set to be played in North America and Australia. However, being exclusive to North America and Canada hockey lovers may face restrictions in the name of geo-restrictions.
As much as it is upsetting for a hockey fan there are alternatives available. VPN is a comprehensive solution to use as an alternative. So, be prepared and learn how to decipher the ultimate code of watching the NHL Preseason 2023 without any restrictions and with the safest protocols.
2023 NHL Preseason Schedule
Week 1 – September 23 to 30 
Week 2 – October 1 to 7 
Like every year the two-week preseason includes neutral-site exhibition games. 
Watch and Witness the Thrills of NHL Preseason 2023
NHL is broadcasted nationwide in North America including Canada, but they are only available locally. To see the puck drop, tune into ESPN+ or Hulu. Unfortunately, NHL games on ESPN+ are subject to local backouts, and Hulu/DIRECTV only has streaming available nationwide.
In the NHL League, every team has a different affiliate therefore it is tricky to watch, so you will either need DIRECTV or Fubo TV. Some of the NHL fans may have to wait to witness the wingers and defensemen in action due to geo-restrictions. Well, do not fret about it, there is a solution to unlock the restrictions.
Do You Need A VPN To Stream Hockey? The Kodi VPN
In an array of solutions to look out for, one is using a Kodi. It is a prime solution to unlock and stream locally restricted content. A Kodi is an open-source media player that operates on different devices like macOS, Linux, Windows, and more. It has the capability to combine different streaming services like DIRECTV, Netflix, or Chromecast into one. You can also use Kodi with a VPN to have an uninterrupted streaming.
The Kodi VPN with its software allows one to watch TV shows, sports events, or live TV. Users can install Kodi add-ons and have hassle-free entertainment. However, on the flip side users may face some geo-restrictions to watch the NHL Preseason 2023. With that being said, Kodi VPN software is a profound solution to bypass blockages and blackouts.
Why Do You Need a Kodi VPN?
The Kodi VPN is one of the safest options for streaming and the FastestVPN works well with Kodi. It comes with great pricing in terms of affordability. So, if you are looking to have a Kodi VPN add-on, the FastestVPN is there to save the day. Once you have integrated VPN you can avoid DMCC notices, no government surveillance, allow access to P2P websites, no phishing, and most importantly it removes restrictions from regionally blocked channels EPPN+, Hulu, FOX, and more.
How to Watch the NHL Preseason 2023 On Kodi
It is time to live the dream and witness the thrills and shrills of the NHL while sitting back relaxing or on the edge of the seats with excitement. Here is how you can use The FastestVPN on Kodi for NHL.
Note: Many Kodi add-ons provide access to stream NHL Preseason 2023, but you have to look after the hack attacks. The attacks usually occur when a hacker changes the add-on code and uses the add-on itself. Although FastestVPN can help prevent such attacks as well as MITM attacks.
Connecting FastestVPN with Router, Mac, and Windows
The steps of connecting a VPN to Kodi change with the devices, here are some of the options you may choose from.
Mac
Open the Apple Store and download the FastestVPN
Login and connect with the USA server location
Open Kodi on the Mac and stream worry-free.
Windows
Click on the Kodi website and download it on Windows
Select a preferred platform
Download installer
Follow the prompts and run the app.
Download FastestVPN
Launch the VPN and select USA as your server location.
Router
If anyone is looking to install FastestVPN on a router, you will need a router with DD-WRT firmware. It will allow to encrypt Kodi as long as it is on the router's network. However, the setting of a VPN on a router depends on its model.
A Round of Everything
It is understandable that real Hockey fans must be in euphoria for the series to begin, and are also looking for ways that can help them in the safe streaming of NHL Preseason 2023. Now, that you have an option like FastestVPN, there is no need to turn around and look for other solutions. FastestVPN is an excellent choice and is suggested due to its compatibility with multiple devices.
Take Control of Your Privacy Today!
Unblock websites, access streaming platforms, and bypass ISP monitoring.
Get FastestVPN