How To Use Your Smart Home To Keep Your Home Safe
How To Use Your Smart Home To Keep Your Home Safe
By James Collins No Comments 6 minutes
Smart homes are becoming the norm, with over 258.84 million households worldwide already equipped with smart devices and technology. It's no wonder why: smart home systems can provide various benefits, from convenience to energy savings. But one of the most important advantages is that they can help keep your family safe and secure.
With intelligent sensors, automated locks, and remote monitoring capabilities, you can protect your home even when you're away. Read on, and let's explore how you can use your smart home system to improve security in your space.
What is a smart home? 
A smart home is an intelligent system that connects and controls all the electronic devices in your home. It allows you to customize your living space with automated commands such as dimming lights, controlling temperatures, and setting alarms. You can even open doors remotely or adjust security levels.
Intelligent home systems let you monitor your home from anywhere worldwide through sensors, cameras, and alarms. You can receive notifications and alerts in real time if something suspicious happens in your home. That allows you to take appropriate action even when you're away from your property.
Smart homes are also a great way to save energy and money by automating power settings for lights, air conditioning, or appliances. With a few taps, you can create automated schedules to turn off devices when they are unnecessary.
Finally, you can use a smart home system for entertainment purposes. You can customize your living space with music, movies, and games from your phone or tablet. All of this is feasible thanks to the power of modern technology.
Essential Smart Home Security Devices 
Smart home security devices can help you ensure your family and property are safe, no matter where you are. From motion sensors to remote access via wifi, these devices can provide peace of mind even when you're away.
Here are some of the more common smart home security devices that you can use to protect your space:
Securing your doors and entry points with smart locks 
Smart locks are essential for keeping your home safe. They use advanced technology to ensure that only authorized people can enter your home. With smart locks, you can control access remotely and receive real-time alerts if suspicious activity occurs.
Additionally, most smart locks have features that make them more secure than traditional ones, such as password protection, key-free entry, and biometric scanning. These features allow you to limit access to your home and set up automated schedules for when people can come in or out.
Smart locks are also easy to install and use. They typically require very little maintenance, making them an excellent choice for busy households.
Enhancing surveillance using video doorbells 
Video doorbells allow you to see who is at your door, even away from home. You can view video footage on your phone or tablet and talk to the person outside through two-way audio communication.
With video doorbells, you can receive real-time alerts if someone is at your door, even when you're away. You can also detect suspicious activity and scare off potential burglars with audio commands like "Who's there?" That makes protecting your home and family easier without being physically present.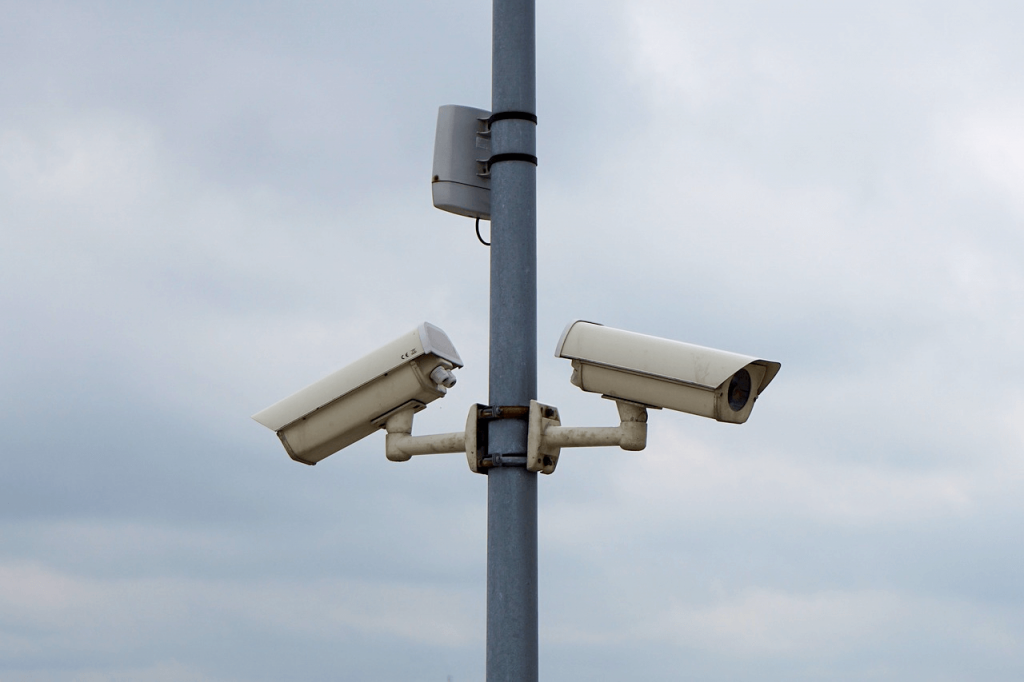 Monitoring your home remotely using security cameras 
Security cameras are excellent for monitoring your home remotely. Using these devices, you can get real-time alerts and video footage of any activity on your property through a smartphone app. That allows you to stay connected to your home no matter where you are.
Most modern security cameras come with features such as night vision, motion detection, and two-way audio, making it easier to monitor your home even when no one is physically present. Additionally, you can set up automated schedules for when your cameras should be active, allowing you to create a customized security system.
You can also share footage with family and friends, allowing them to stay up-to-date on any activity at your home.
Detecting suspicious activity using motion sensors 
Motion sensors detect movement within a specific area, and you can set them up to alert you when they sense activity. Motion sensors are an effective way to protect your home because they can detect suspicious activity without relying on visual input.
Most motion sensors have adjustable sensitivity settings, allowing you to customize the devices for your home. They also require minimal maintenance and are easy to install. Additionally, they come with features such as pet immunity, making them even more secure.
Deterring intruders with smart lighting 
Smart lighting is an effective way to deter intruders and keep your home safe. You can control the lights from anywhere using connected lighting systems, allowing you to turn them on and off remotely. With automated schedules or motion sensors, you can program these lights to turn on when suspicious activity is detected. That helps scare away any potential burglars.
Using smart lights, you can also create the illusion that someone is home even when no one is present. For example, setting up automated schedules to turn lights on and off at certain times will make it appear as if somebody is at home. That makes your home less attractive as a target for intruders.
Intelligent lighting systems are also energy-efficient and can help reduce your electricity bill. Most systems come with features such as dimmers, allowing you to adjust the brightness of your lights according to your needs. That saves both money and energy.
Can smart home security systems integrate with existing alarm systems?   
Yes, smart home security systems can easily integrate with existing alarm systems. That allows users to have a comprehensive solution for their security needs. By combining the two systems, users can receive real-time alerts about suspicious activity and be able to respond quickly.
The smart security system can also work with the existing alarm system to trigger alarms when unauthorized access is detected. That makes it easier for users to monitor their home and protect it from intruders.
Additionally, integrating the two systems can provide more detailed insights into a user's security status than either system alone. That helps ensure that users are always aware of what's happening in their homes. Integrating smart home security systems with existing alarm systems can give users a powerful solution for security and peace of mind.
Protect Your Family Using Smart Home Setups and Have Peace of Mind
Smart home security systems are a great way to protect your family and have peace of mind. They can help you detect suspicious activity without relying on visual input, deter intruders with smart lighting and integrate with existing alarm systems for more comprehensive coverage.
Furthermore, these systems offer energy-efficiency benefits that help save money while keeping your home secure. With the correct setup, you can ensure your family is safe from any potential danger, even while you're away.
Take Control of Your Privacy Today!
Unblock websites, access streaming platforms, and bypass ISP monitoring.
Get FastestVPN