Is Hardware VPN a Right Enterprise Solution?
Is Hardware VPN a Right Enterprise Solution?
By Christine Margret No Comments 6 minutes
To keep your network security in place you have two options to go for. One is a hardware VPN solution and the other is a VPN software. Our team of experts compared both below to help you decide which one suits you best based on your security needs.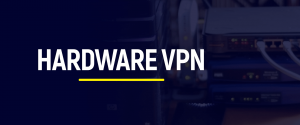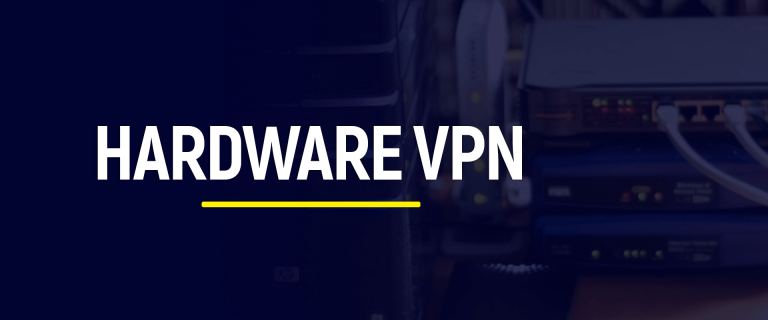 Is a Hardware-Based VPN More Secure?
It's not wrong to say that hardware VPN is one of the most secure online security systems. The whole concept of hardware VPN is based on a secure standalone device with a dedicated processor that runs all the VPN functionalities including, encryption, decryption, and authentication.
A dedicated processor is not the only good thing, the VPN firewalls are what it takes to be the best.
One downside is that a VPN hardware device is way expensive than a software VPN.
Why Hardware VPN Firewalls Matter?
Hardware firewalls matter since they are best to keep your entire network secure and protected. These firewalls are very much identical to a hardware VPN router, but they are way advanced in functionalities.
Moreover, hardware firewalls are physical devices attached to your network. It means that they create a physical obstruction between your network and the internet to filter incoming and outgoing data packets. The best thing is that they are physically attached to devices, and have no impact on your network speed performance.
However, hardware firewalls cannot control access based on users, they only control access based on devices. On the other hand, software firewalls have better device control, but it doesn't lessen the significance of the hardware firewalls.
In short, you can use both hardware and software firewalls simultaneously for added security without comprising computer speed.
The Problems with Hardware VPN
It is considered a secure and fast way to protect network security. However, there are some downsides to it due to which many enterprises still use software VPN.
Higher Prices
A physical VPN device is very expensive compared to an installable VPN app. From the equipment to the installation and maintenance, the price can go up in thousands of dollars.
The minimum price is the one price that you have to pay only to get the device. Maintenance and installation are not included in the price range you find online.
On the other hand, software VPN only requires a monthly subscription just like FastestVPN 12 months for $2.49 per month while the 3 years plan for only $1.11/mo. These prices include everything from maintenance to support.
Expensive to Scale
Other than a higher price, It is a total fuss when it comes to scalability. It requires more devices hence heavy investments when a company expands. Whereas, implementing software VPN only requires a few more subscriptions when a company grows. Each account that a company has paid for can work for various devices simultaneously. So compared to the hardware VPN, scaling is easy and less expensive in software VPN.
Complicated Setup and Maintenance
Setting up a software VPN is easy and needs a one-step installation only. While hardware VPN is complex and requires manual configuration. If it fails to set up successfully, it may leave your business vulnerable to phishing and other attacks.
Moreover, a software VPN is maintained by the VPN provider. Hardware VPN requires a whole professional IT department to be maintained properly.
How do I enable VPN on my Hardware?
Companies can enable VPN solutions via various hardware options. You could either use VPN routers or routers with VPN support. Here's an example of how to enable FastestVPN on a Linksys router using PPTP protocol:
Launch the web browser and write 192.168.1.1 in the search bar to open router's Web Configuration Panel
Enter the router's username and password
Move to Setup, then select basic setup
Select PPTP from the internet connection, dropdown menu
Mark at the option  "Obtain an IP Address Automatically"
Set FastestVPN's PPTP "Server IP address"
Enter your FastestVPN username and password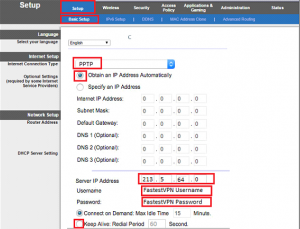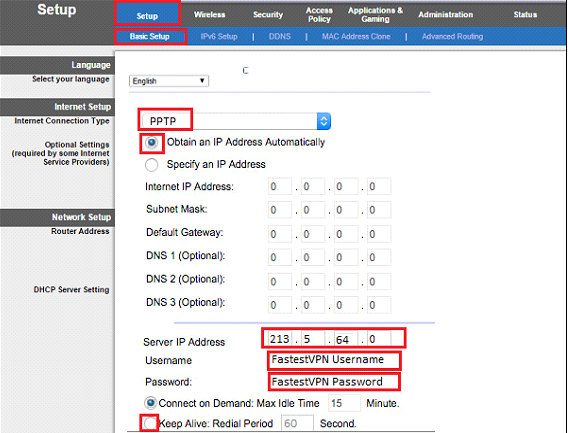 Enter "Static DNS 1" and "Static DNS 2". you can also enter Google DNS in the respective fields that is 8.8.8.8 and 8.8.4.4
Tap on "Save settings" and it's done.
Hardware VPN vs. Software VPN: Which is better?
It is no surprise that the numbers of high-profile cyber attacks are on the rise and incorporating the right security solution is significant. But, the question is which security option is worth implementing?
Deciding between hardware and software VPN is confusing. Any VPN implementation can work best for you only if it fits in budget and needs.
But, the fact is that every organization has different security needs from home users requires deliberation. To answer the question of which approach is better for you, we need to analyze our security needs first.
Hardware VPN is an excellent choice for an enterprise with a larger IT department and employee base. Similarly, a software-based VPN service will prove to be the best option for small and medium businesses with limited resources.
Why Hardware VPN is suitable for an Enterprise?
Like I mentioned above, online security needs vary and hardware VPN is more suited for enterprises. The reason is that large organizations have multiple employees who need network access.
Hardware VPN offers network load balancing that controls the network bottlenecks and ensures secure access for everyone without bandwidth problems.
Besides network load balancing, hardware VPN works with dedicated firewalls which are important for bigger organizations since the entire employee base cannot maintain security access by a single router.
There must be enough IP addresses, additional VPN tunnels, and dedicated firewalls. All this is only possible with a reliable hardware VPN solution.
Why Software VPN is best for Small and Medium Organizations?
Software VPN is the best solution for the protection of small/medium organizations. By using a software-based VPN, small businesses can relatively save on network security without exposing them to major security threats.
Using a VPN service is a low-cost process. It doesn't require you to buy additional devices and can be installed on the existing ones. There is no big investment involved; the only thing that you have to pay for is the service.
The configuration process is straightforward and doesn't require a lot of IT training. Each VPN brand has its pre-defined setup that your IT team has to follow every time unless there is any update.
Conclusion
Hardware VPN and software VPN will meet your online security goals differently. Hardware VPN will be a suitable enterprise security choice with large network security and complex configuration. Meanwhile, a software VPN is a cost-effective way to encrypt network traffic without complicated configuration.
Take Control of Your Privacy Today!
Unblock websites, access streaming platforms, and bypass ISP monitoring.
Get FastestVPN