VPNs Provide Australians a Safe Way to Gambling Online
VPNs Provide Australians a Safe Way to Gambling Online
By Nick Anderson No Comments 3 minutes
There are many schools of thought surrounding the legalization of gambling. The general rule of thumb of that "only gamble what you can afford to lose" should be a guiding principle for all players, but unfortunately, there are issues such as addiction and debt that cause people to gamble for the wrong reasons. For these reasons, most countries have put laws in place to limit the exposure their citizens have to online gambling.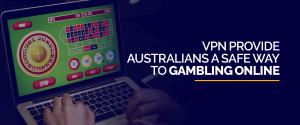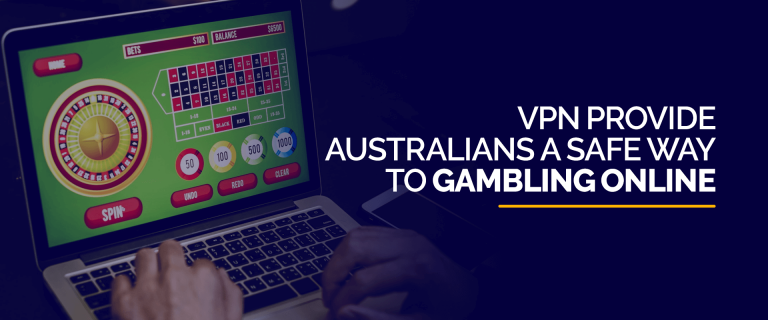 For Australians in particular, it is against the law to provide any "interactive" gambling services to anyone within the physical borders of Australia. This also covers online casinos, which are banned under the Interactive Gambling Act of 2001. 
Australians, however, have found a way to gamble at reputable offshore sites that offer responsible gambling guidelines and secure banking methods. How? With VPNs, of course.

Getting around the issue
When staying within a territory that does not allow access to online casinos or sports betting sites, many players use a VPN. 
A VPN, or virtual private network, allows players to send and receive data over a remote VPN server, thereby spoofing their location and bypassing geo-restriction.
VPNs are widely used to access many types of content that are not available in a specific country, such as movies or live sports. As much as authorities have attempted to discourage the use of a VPN, there is very little they can do to stop it.
Choosing the right casino
From an Australian perspective, using a VPN allows players to circumnavigate their own IP addresses so that they can log into online casinos. However, VPN usage is not something that all Australian online casinos offer – so it is important to do one's research before signing up.
There are tons of online reviews for casinos that should be scoured before parting with any personal details to ensure that the casino someone is choosing is legitimate. 
Choosing the right VPN
It is important to find a safe and secure way to bypass an IP address. Note that not all VPNs are created equally; they differ in terms of price, speed, and security. 
The two most important aspects to consider when choosing a VPN provider are the locations of their servers (speed) and privacy.
FastestVPN lets you access geo-restricted websites instantly. It does not store any data, meaning that nothing could be traced. By having servers worldwide, you can access content from various regions with just a click of a button.
 FastestVPN provides a pricing model that is also very competitive. You can get 3 years of VPN protection at just $1.11 per month. Moreover, you can connect and use up to 10 devices simultaneously with one subscription. 
There are servers across 20+ countries, allowing for a quick and reliable connection. The platform is agnostic, meaning that it works equally well across Mac, Windows, Android, and iOS. And even Fire TV.
More than gambling, a VPN allows you to access popular streaming services such as Netflix from anywhere in the world. FastestVPN offers a dedicated Netflix USA server that is always accessible for reliable access to the content you love. 
Conclusion
As much as being able to get around a country's access to online casinos is a great way to play, cashing out can sometimes be a problem. Therefore, it is imperative that you further research the right payment facilitator, such as PayPal, to ensure that any winnings are not left in the casino's bank!
Take Control of Your Privacy Today!
Unblock websites, access streaming platforms, and bypass ISP monitoring.
Get FastestVPN