Access Online Casinos In Your Country With A VPN
Access Online Casinos In Your Country With A VPN
By Johan Curtis 1 Comment 3 minutes
Online casinos and betting are a popular means for many people across the world to have a good time as well as make some money in the process. However, unfortunately, many online casinos and betting platforms have geo-restrictions and you cannot use their services from certain states and/or countries.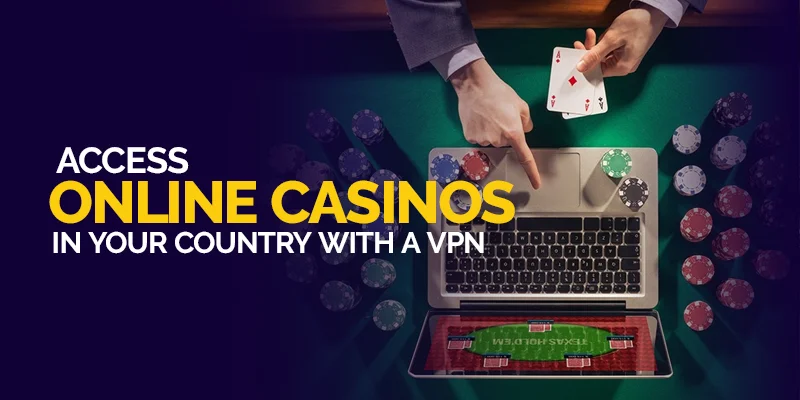 Let's explain it to you with an example. You carry out some thorough online research and find one place where you are offered a comprehensive list of the best
online casino
offers and games. However, when you try accessing any of them, you receive a message, "
This Casino is not available in your country
," sometimes even if the country you are residing in has
legalized
online casino gambling!
Furthermore, many websites are blocked in certain countries as they don't abide by the restrictions in those nations, particularly related to their religious beliefs. At other times, you might be traveling to a country where you can't access any such platforms at all and have no option but to feel disappointed about not being able to play your favorite online casino games.
Some of the countries where you might face such restrictions include Afghanistan, Bhutan, China, Indonesia, Cuba, France, Greece, Italy, New Zealand, Luxembourg, Lithuania, United States, Saudi Arabia, UAE, Bangladesh and more.
Thankfully, FastestVPN can come to your rescue in such situations!
What Is a Virtual Private Network and how it can help?
Putting it the simplest way, a VPN or a Virtual Private Network is an online service which costs a small monthly fee and requires you to connect to its servers from your device. Once you're connected to the VPN server, any data that you send from your smartphone, tablet or PC, it first goes to that encrypted VPN server and then to the web. As a result, any website that you visit on the Internet is accessed through the VPN server. As this VPN server can be based at any location in the world (chosen by you), you'll be able to access websites which are restricted in your country but are accepted in the country where the VPN server is located.
Hence when you use the VPN service, your IP address will no longer be the one that is provided by your ISP (Internet Service Provider), it will become the same as that of the VPN server. So, if you are traveling to the UAE and use a VPN server that is located in the UK, you'll be able to access any online casino that is available to the UK residents. You can use both paid VPNs and Free VPNs; here's how they compare.
Some of the other prominent benefits of using a VPN service are:
Improved security of your Internet connection and increased protection against data hacking, even when you're using public Wi-Fi
Complete privacy of your Internet activities, with no one including the authorities and ISP getting to know which websites you are visiting
Access to all services which are denied in your present location
Take Control of Your Privacy Today!
Unblock websites, access streaming platforms, and bypass ISP monitoring.
Get FastestVPN