Reliable Proxy Services Provider
Reliable Proxy Services Provider
By admin 1 Comment 5 minutes
Computer users need proxies to be guaranteed the safety of their data. Picking the right proxy service provider can be a challenging task. Well, in this article we shall look at how proxies are beneficial for both personal and business use, and what factors to look out for when picking a proxy service provider (all of them are listed and reviewed by Proxyway here).
A proxy, also known as a proxy server is the application that acts as a gateway between your computer and the internet. It is the link that gives browsers various means of enjoying security, functionality, and privacy. Proxies are of utmost importance in both personal and business environments. For starters, your proxy server will be able to forward all browsing requests that you choose to input, such as visiting Google.
With that basic understanding, you can consider VPN as a proxy, even though both of them are commonly differentiated because proxies don't have the same security, and free proxies are a huge risk. To learn more about VPN vs Proxy, you can check our blog here.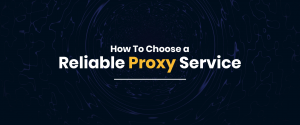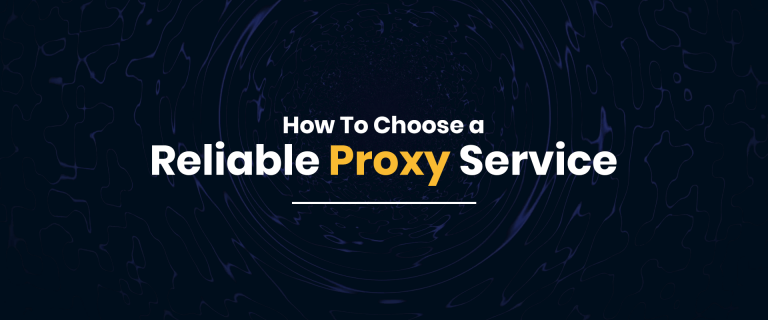 What is Web Scraping?
Before looking into tips for picking a reliable VPN service provider, let's first go into web scraping. Web scraping is a general term used to mean the collection of information from all over the internet. Once the information is collected, it is automatically saved to your computer's database in a spreadsheet format.
The link between web scraping and proxies is that there is a constant struggle between these two elements to ensure that no data is blocked by the proxy as the process of collection is ongoing. For the web scraping to be smooth and uninterrupted, you need to invest in a reliable proxy service provider. A proxy will aid the web scraping process by providing an IP address.
Benefits of Web Scraping
Web scraping is extremely accurate in data collection such that it prevents any mistakes that may occur during the extraction of the smaller data.
If data was done manually, it would take hours for the average human to piece the information together. Thanks to web scraping, this process is done in a matter of seconds.
Web scraping tools have made it possible to manage numerals and figures, even for websites that are configured in HTML.
Tips on Choosing a Reliable Proxy Service Provider
A free proxy usually comes with tempting offers such as very little pricing for a lifetime of service. Such free proxies are often shared and this makes them unreliable and unsafe. Furthermore, they may have legal issues, which means that at any time, all your data will be at the hand of hackers once the proxy becomes unavailable.
Most proxy servers are charged per gigabyte. The price is deemed to be higher if you are going to be a frequent user of the proxy. If a service provider guarantees unlimited traffic, chances are your proxy will be slow or unstable.
FastestVPN is competitively priced to give you the best value for money. It's not that the browser extensions that you get access to, you can use FastestVPN's app for system-wide VPN protection, thus allowing you to run any application with VPN.
Your line of work may require you to acquire proxies from particular locations. In such instances, your best bet would be to pick a service provider who has an extensive list of locations.
Usually, if your service provider has a large IP pool, then it can also provide country-level targeting. A vast IP pool ensures that you will have few IP blocks.
Only Make Purchases from Legitimate Providers
There are plenty of random folks all over the internet claiming to sell legitimate proxy servers. Ensure you take your time to research your potential seller. For instance, you may look up the company online to see the kind of reviews left by previous buyers. Lots of positive reviews should give you the go-ahead to purchase the server. One of the easiest ways to find out the authenticity of a product is through unbiased comments from customers. A legitimate legal entity is beneficial in that it will be responsible for any issues encountered while using their proxy.
Wrapping Up
There are some that will have more benefits compared to others, but no proxy will compare to FastestVPN's extension. The extension are not only light-weight and take a small memory footprint, it gives you access to multiple servers in major regions of the world. FastestVPN is built to protect. Despite being a proxy, it guarantees a no-logs policy, ensuring customers that their activities will never be logged.
Post-purchase customer support is one of the factors that all consumers of services look forward to. FastestVPN has a 24/7 customer service through support specialists that stay with you every step of the way. This is something you can't expect from a proxy service.
Although the extension lets you browse freely, we recommend using FastestVPN's app for a system-wide protection, so that you can use all applications and not just the web browsers.
Take Control of Your Privacy Today!
Unblock websites, access streaming platforms, and bypass ISP monitoring.
Get FastestVPN