Free Anti-Tracking Softwares to Protect Your Online Identity
Free Anti-Tracking Softwares to Protect Your Online Identity
By Christine Margret No Comments 5 minutes
Keeping your personal information secure online is one of the most challenging tasks these days. One of the major cause of the disrupted online privacy is the web tracking approach followed by websites.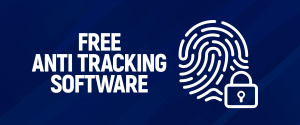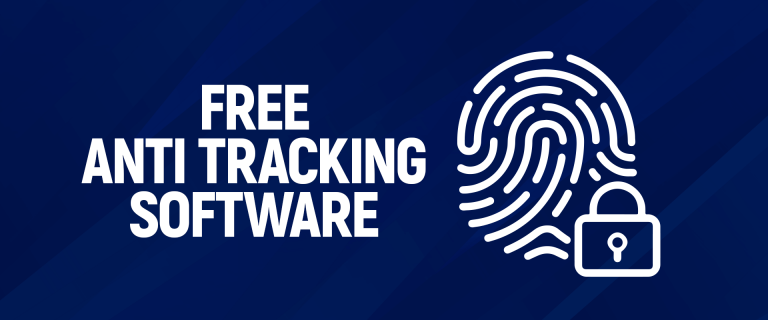 Web tracking is the process in which websites keep track of all your activities that you perform on a website.
Websites use trackers that track your various online actions, such as your browsing history, and visited page, time spent on each page, IP address, and shopping cart products. Website trackers help businesses to understand customers better and then, send them advertisements that are more relatable to customers.
The web tracking process may make you victim to phishing attacks, data theft, or even severe data breaches that will take place if your data gets into the wrong hands.
One of the best solutions to keep people away from tracking your requests and data online is anti-tracking software.
This blog addresses a list of the top paid and free anti-tracking software to help you hide your online footsteps.
 Best Free Anti-tracking Software 2021
Privoxy
Privoxy is a 100% free web proxy tool that works best for blocking ads on all web browsers. It also lets you enjoy online anonymity which means, using Privoxy enables you to browse the web anonymously.
There are more benefits of Privoxy; its anti-tracking tool is designed to filter traffic; plus, it also effectively blocks trackers and bugs.
Another good thing about the tool is that it lets you control privacy settings as per your preference.
TrackOff
TrackOff offers a free trial for a few days. It is popular anti-tracking software that gets you rid of online tracking. TrackOff is a trusted anti-tracking software that maintains users' online privacy. It prevents fingerprint tracking, IP tracking, cookie tracking, and public Wi-Fi tracking.
TrackOff keeps only useful cookies and filters unnecessary cookies. It has some more enticing features like protect mode.
Protect mode lets you assign a password to each app to ensure that no one can access your apps without consent. TrackOff also offers a Blackout Mode that allows you to lock your apps whenever you want.
Avast Anti Track
Avast tracker is powered by one of the biggest antivirus software producer Avast. It protects you online by hiding your IP address. One of the best features of Avast anti-tracking software is that it sends alerts to the users when they are being tracked.
This Anti-tracking software performs all the core functions to maintain your online privacy. It detects, blocks, and removes your browsing history.
Since it deletes your browser history, therefore, no online tracker is able to track your online activities. Avast Anti-tracking software also protects you against email phishing attacks by filtering out spam messages from your inbox.
Freenet
Freenet is another free anti-tracking peer to peer platform that allows you to anonymously communicate over the web. It also lets you publish things with no censorship and saves your data in an encrypted decentralized network to let you enjoy a smooth online experience. Freenet doesn't have any central server; therefore, hackers cannot takeover Freenet.
Disconnect Browser
Disconnect Browser is another free anti-tracking software that disconnects you from suspicious websites that secretly store your information.
When users enable disconnect browser, it alerts them with a list of the websites that store and track browsing activities.
The Disconnect browser ends up your communication with such suspicious websites. The only glitch with the Disconnect browser is that you cannot visit your favorite website if it is included in the list.
Tor Browser
Tor Browser is completely free to use; you can find more details in our guide on Tor browser. It's one of the most popular browsers for anonymous browsing. Tor uses strong encryption to hide locations and users' online identities.
Tor doesn't allow any tracker, third-parties, or advertisers to spy on you. One of the great things about Tor browser is that it lets you access geo-blocked sites and never let a website to detect your real location.
DuckDuckGo (DDG)
DuckDuckGo is a privacy-centric search engine that never stores your browsing history nor shares it with any website or app that you're using. It never lets advertisers track you, plus, enables you to find who is tracking or spying on your activities.
DuckDuckGo keeps you completely anonymous on the web, never stores your online data, and protects you against any online search leakage.
Malwarebytes
Malwarebytes is an anti-malware software that works well with Windows, Android, iOS, and macOS. It's a good option since it lets you spot and remove unsafe malware around.
With Malwarebytes, you can scan your files and device to see if there's anything suspicious. It will let you identify files with malware and also ask you to remove those files for the future scan.
Malwarebytes also scan networks, websites, and advertisements to protect you from visiting malicious sites.
Pro Tip:
You can also connect to a VPN like FastestVPN to maintain your online anonymity. A VPN hides your real IP address and sends your request to its server before finally hitting the website's server.
In this way, you remain anonymous online because your real IP address cannot be found to anyone who is trying to snoop on you.
In Conclusion
Protecting your online identity is a must these days. You can browse the web safely by using a VPN along with any of the anti-tracking software that we have listed.
These anti-tracking software will be helpful for you, they will prevent you from the data breach, and no one can track or steal your personal information if you're using any of the listed anti-tracking software.
Take Control of Your Privacy Today!
Unblock websites, access streaming platforms, and bypass ISP monitoring.
Get FastestVPN