How To Watch StreamEast.Live Alternatives On Any Device
How To Watch StreamEast.Live Alternatives On Any Device
By James Collins No Comments 11 minutes
Do you root for a football, golfer, or NFL team? Typically, every sports fanatic would break the moon to watch their favorite player in the arena. One of the most popular ways to stream sports games is through online streaming platforms. With the age of digitalization now numerous platforms have emerged where you can watch live sports games while staying put in your chair. One option to watch sports events was StreamEast.Live, however, due to copyright issues and other setbacks, it's blocked in some countries. Here, we have a list of working StreamEast.Live alternatives for you to try out.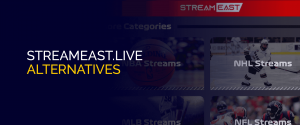 With the collapse of television, recorded shows, DVDs, or satellites, people have moved to online streaming platforms. They have created a faster, and smoother way to connect to a show or a game in real-time. These platforms are verified with premium-quality picture
If you are into sports, and looking for options to have a secure and without buffering you need to know about StreamEast, and to use it with a secure connection like a VPN. At times, while using a VPN there are some said issues faced related to breach of privacy and sensitive data. Often other parties spy on devices track activities and attack personal information.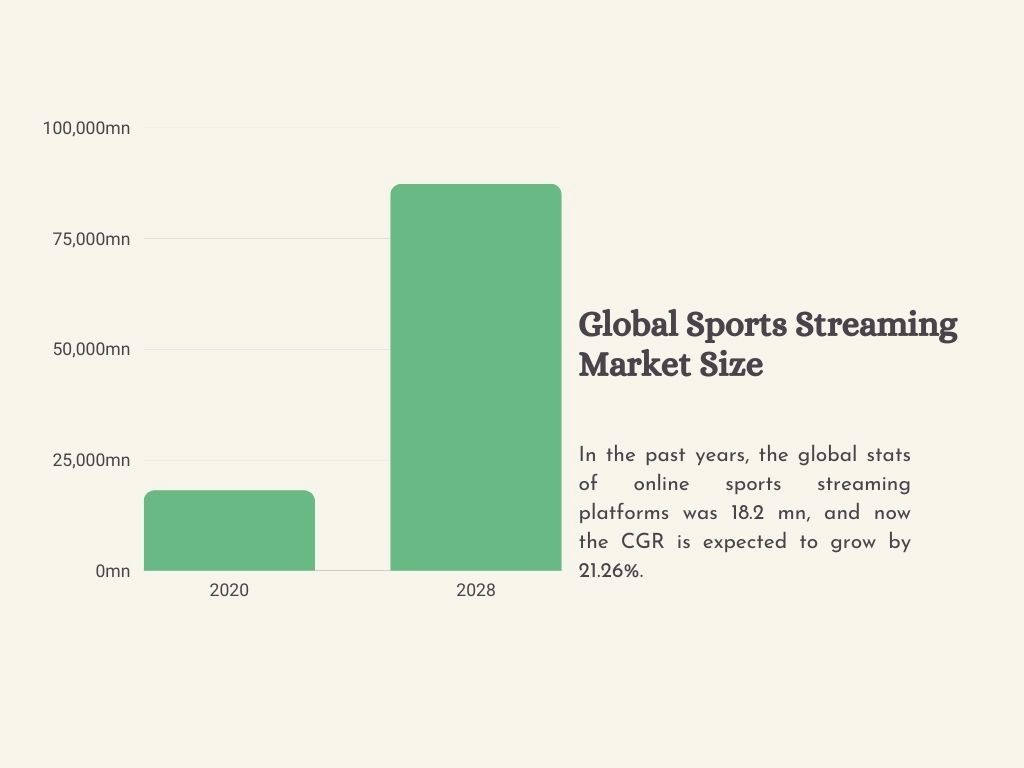 StreamEast – An Online Sports Streaming Platform
Before taking a spin on VPN get to know about StreamEast and its basics. StreamEast is a live sports streaming platform where sports audiences have access to a number of popular gaming events like football, cricket, Tennis, Wrestling, and more.
Users can access any time and watch a game happening from any part of the world. You can stream the world champions leagues like UEFA, English Premier League, Spanish Primera, NBA, and, NFL. Using StreamEast could be a risk as it contains copyrighted content, and is not indicated to be safe. If any user believes using StreamEast without a proxy or VPN is a good choice then think a lot before. Different states have their laws and regulations which are to abide by. It may be not safe to use in some countries so it is vital to know if it is safe to use in the state you live.
| | |
| --- | --- |
| Type of Website | Online Streaming |
| Deployment | SaaS, Web, Cloud |
|  Host | Cloudflare |
| Registration | Namecheap |
| Language of Website | HTML, JavaScript, PHP, CSS |
| Streaming Channels | NBC, ESPN, SKY, CBS, ABC |
| Pricing | Quote-based or Subscription |
The Best Features to Notice in StreamEast
StreamEast comes with some good features but with some drawbacks. It is a good option if anyone is willing to see Tv programs or any current show. The website surfs well but has multiple restrictions. Some of the prevalent features that make it a good streaming platform are,
Videos can be seen in 1080 pixels in HD.
Users do not have to enter any personal information
It can be used without any subscription.
An ad-free can be used to run a smooth pro-StreamEast version.
Users can utilize other options like event scheduling, live chat, and multistreaming.
They have a friendly and sporty website interface.
How To Use StreamEast for Watching a Game?
There are no rules or give policies to access StreamEast, instead, it has a hassle-free process. Due to being blocked in regions you can use a VPN to watch live streaming of a game. Although, the platform is safe StreamEast where is legal. But it suggested always being aware of the pop-up ads.
Well, StreamEast can be accessed through other devices such as Firestick and Roku, but there are more secure ways available. However, the site at a time may be prone to harmful ads, and viruses that may malfunction your device. Moreover, a user may also face the issue of the legality of the platform. Therefore, to avoid any problems a VPN like Fastest VPN is the safest option.
What Happened to StreamEast? How To Unblock to Make It Work
StreamEast is a free online streaming platform where users can watch their favorite games. It is considered a destination for online forum users and sports fans they use to watch games. Sometimes due to some technical issues, StreamEast may not work, but there are alternatives to make it work.
Do not believe in anything until there is an official statement by the platform. Moreover, despite the fact, there is nothing wrong with StreamEast, is restricted in some regions and is inaccessible. In such as case it is suggested to use a secure and reliable VPN service. There is more than a benefit to using VPN.
Does StreamEast Work with A VPN From Any Device?
Some regions have different rules and regulations for streaming online websites. Similarly, an online live-streaming platform like StreamEast has restrictions. The website is blocked in some countries that do not allow users to access the website. Typically, it is suggested to access and look out for copyright infringements before you log in to the website. The following devices are compatible with a VPN.
Apple Tv
iOS
macOS
Linux
Xbox
PlayStation
Android and Android Tv
Why Do You Need to Use A VPN Like Fastest VPN for StreamEast?
As per some conditions, it becomes necessary to use a VPN. It also depends on the need to use a VPN. Here are some reasons that increase the importance of using a VPN. StreamEast is potentially liked and used by people which is why Fastest VPN helps in running the platform smoothly.
Here is how Fastest VPN can help you,
It increases security and maintains privacy; no other unauthorized networks or untrusted networks can see your browsing data or history.
Due to geo-blocking and some restrictions, you can change the public Wi-Fi address and update the location.
It allows bypassing censorship and other restrictions based on location.
Streaming takes up a lot of data, and the ISP may slow down. Whereas, a VPN can dimmish throttling and encrypt data. It also hides activity from the ISP.
Using A VPN For Streaming Games Online
After the decline of television and satellites online streaming platforms have taken a dominant place. Through a VPN the internet user's IP address is protected and allows them to surf anomalously. For instance, a person looking to stream an important NFL match can set their location in the USA to have seamless streaming.
If you haven't spent on a VPN you need to ponder upon the decision now. To protect the geo-location, if you are not using a VPN service you are missing out on thousands of geo-specific titles. Other than that, you can have a faster loading and a better speed in watching anything.
How To Use A VPN To Run StreamEast?
Here is how you can start using a VPN service.
Select the VPN service
Download the selected VPN on your device.
Start as per the procedure of the platform.
Top Streaming Platforms – Alternatives For StreamEast
It is a fact that StreamEast is an astounding platform, but there are some issues attached to it. Some internet users do not feel it is secure to use such a platform. Plenty of reasons have accumulated to create the reason why some people do not want to use StreamEast.
At times the internet connection disrupts the streaming. Secondly, a website may not work due to restrictions or threats. So consequently, they look for its substitutes. Here are some of the platforms that are the best alternative for StreamEast.
Here are some alternatives for anyone looking for online streaming services.
1. Stream2Watch – Stream the Most Favorite Games for Free
Platform Fee: Free
Stream2Watch is one of the most known online platforms used for online streaming. They have access to thousands of games around the world. They have collected positive reviews due to facilities in HD streaming and other capabilities. Even though Stream2Watch is one of the best, there could be chances of it not working in a few countries. If this problem is a possibility, there are some Stream2Watch alternatives you can try instead.
What Can You Watch:
Football
Baseball
UFC
Wrestling
Rugby
Volleyball
Soccer
| | |
| --- | --- |
| Pros | Cons |
| The website is easy to use | They are ads while streaming |
| Users can use web-based channels with free access. | The website has an unverified status |
| Add-ons are available for the users. | A number of proxies are found |
| No sign up required | |
The Final Say:
It is indeed one of the best sites to use for streaming, as it has vast options for streaming to sports sites. Users can also have access to on-demand streaming or have a backup for any event.
URL: https://play.stream2watch.com/
2. ESPN + – A Platform for Premium Services
Platform Fee: $9.99/monthly
ESPN+ is another online streaming website that caters well to a VPN. The platform has a lot to offer but is not an unpaid service. But due to its popularity, it has made it to the list. Viewers can watch a buffer-free game from any part of the world.
If anyone is looking to watch the highlight of any previous game it has access to a library of archives. ESPN+ has shows that are not available on ESPN, and apart from some shows they broadcast the live streaming of LA Liga, EFL, and other championships.
What Can You Watch:
Sports Events
Sports News
Soccer League
NCAA Sports
The Final Say:
If you are looking to learn anything from past or present games, ESPN+ is a decent option. All sports enthusiasts can learn information regarding games and have an update about the schedules of upcoming games.
| | |
| --- | --- |
| Pros | Cons |
| All on-demand archives are available | They do not offer the service of live streaming. |
| Offline download options are available | NFL and NBA live streaming is unavailable |
| A full-fledged world of sports knowledge | Some EPSN programs are missing |
URL: https://www.espn.in/nba/
3. Crackstreams – A Top Choice For UFC And MMA Fans
Platform Fee: Free
Crackstreams is another incredible addition to the list of sports streaming platforms. This platform is more inclined towards boxing, and similar events like it. The fans of UFC and MMA has now a great way to stream and watch their favorite stars. Crackstreams works adequately but comes with access to limited games.
What Can You Watch:
NBA
NASCAR
NCAA
Boxing
Soccer
The Final Say:
It is a free website that makes it an exemplary choice for viewers to stream. If you are connected to good internet and protected by a robust VPN like the Fastest VPN, then you can watch everything without buffering.
| | |
| --- | --- |
| Pros | Cons |
| Tons of live sports channel | Too many ads while streaming |
| DVR option available | The website buffers more than usual |
| They offer HD streaming capabilities | |
URL: https://crackstreamm.com/
4. Vidgo – Stream Fast and Entertaining Games
Platform Fee: $55 – $30/monthly
The multi-language platform Vidgo is also an efficient streaming platform. The platform hosts more than a hundred channels for LIVE sports and entertainment in English and Spanish. The platform has well-integrated features that allow viewers to pause, skip, skip back, rewind, and record a match. The platform entertains its users with old classic matches, new releases, and sports movies.
What Can You Watch:
Sports Events
News
Movies
Old and new shows
The Final Say:
It is easy to use and offers much better options for sports enthusiasts.
| | |
| --- | --- |
| Pros | Cons |
| Users can access it through Apple Tv. Fire Tv, or on Android and iOS | Most local channels are missing |
| The platform has more than 14000 shows | They lack cloud DVR storage as compared to the capacity of other platforms. |
| It has more than a 100 channel | |
5. Bosscast –  Live Sports and Entertainment Platform
Platform Fee: Free
Bosscast gathers live sports games from different sources and brings them to their viewers. You can select any show and start streaming, the platforms stream movies and shows too.
What Can You Watch:
Baseball
Basketball
Football
Tennis
Soccer
The Final Say:
Overall, it is a decent option for anyone who wants to watch a sports game. Through their multiple options, there are better chances of having proper streaming.
| | |
| --- | --- |
| Pros | Cons |
| The platform has chat features | A displeasing interface |
| Users can log in to HD streaming | Too many ads while streaming |
| No signup pt registration required | |
URL: https://bosscast.eu/
FAQS:
Is it legal to use VPN?
Yes, it is legal to use a VPN service. They are meant to secure and protect IP addresses and help users surf the internet anonymously. A VPN service offers a safer option and allows access to restricted locations. But in some places, it is frowned upon to use a VPN service. In such cases, users may take an update about their local laws.
Can we use a free VPN service?
Using a free VPN service is not a good idea. There is no guarantee that it is safe to use. Usually, free VPN access to personal data. It is why no one suggests using a free VPN. But VPN services like the Fastest VPN have a tremendous offer with connectivity features, smart tunneling, and DNS leak protection.
Why is it important to use VPN for StreamEast?
Using a VPN can be important for any website, as there are many reasons for it. Due to restrictions and chances of cyberattacks, it is better to use a secure and well-known VPN service.
Take Control of Your Privacy Today!
Unblock websites, access streaming platforms, and bypass ISP monitoring.
Get FastestVPN