How to Watch Wonder Woman 1984 on HBO Max on December 25
How to Watch Wonder Woman 1984 on HBO Max on December 25
By Nick Anderson No Comments 4 minutes
As the year 2020 is coming to a close, Warner Bros. has a special treat for Christmas Day. The sequel to the critically-acclaimed movie Wonder Woman from 2017 is set to release on HBO Max – the same day as its theatrical release.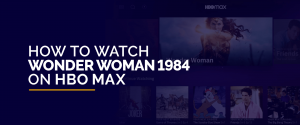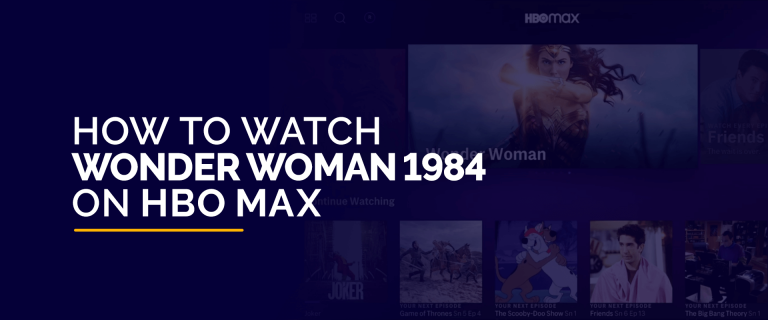 It means that people who have decided to stay indoors amidst the ongoing global pandemic can enjoy a new blockbuster movie on the same day as its release. If you have read this far, you are probably interested. Read on to see how to watch Wonder Woman 1984 on HBO Max.

Wonder Woman 1984 Synopsis
For obvious reasons, the complete details of the plot is unknown, but we know the official synopsis:
"Diana Prince lives quietly among mortals in the vibrant, sleek 1980s — an era of excess driven by the pursuit of having it all. Though she's come into her full powers, she maintains a low profile by curating ancient artifacts and only performing heroic acts incognito. But soon, Diana will have to muster all of her strength, wisdom and courage as she finds herself squaring off against Maxwell Lord and the Cheetah, a villainess who possesses superhuman strength and agility."
If you have watched the trailers already, then you know that Steve Trevor is back. Spoilers ahead if you haven't seen the first Wonder Woman. The first movie's final moments saw Steve Trevor sacrifice himself by flying a bomb away in a plane. So, it's a mystery how he is alive and well in the sequel. It makes the wait for the movie all the more exciting.
Streaming HBO Max Globally is Not Easy
Warner Bros. entered the digital streaming services space this year with the launch of HBO Max. It is a revamp of HBO Now and a new offering at the same time. HBO Max would culminate the entire catalog of movies, TV shows, and TV channels produced by Warner Media under one roof.
The only problem is HBO Max's availability worldwide. As of this moment, HBO Max is available in the United States only. Even if you have the app, you will be unable to access it from anywhere else in the world.
But like other streaming services, HBO Max is accessible if you use a VPN. HBO Max has detection systems that can prevent access even when you are using a VPN, so not every VPN can bypass it; that's where FastestVPN and its multiple USA servers come in.
How to Watch Wonder Woman 1984 on HBO Max
HBO Max will grant you access if it verifies you are visiting from the United States. For that, you need to connect to a USA VPN server.
If you have an existing HBO Now subscription or HBO Go through your cable provider, then you have access to HBO Max without any extra cost. You will need to check if the HBO Max app is available on your platform. HBO Now has been rebranded to just HBO app and is available on platforms where HBO is currently not. HBO Go app has been retired.
Unfortunately, HBO Max has ended its one-week free trial earlier this month. So that means you cannot register as a new user to watch Wonder Woman 1984 free.
HBO Max costs $14.99 for a month, which is quite justified considering the amount of content you can consume throughout one month after Wonder Woman 1984.
Here's how to get started:
Download the VPN app on your device. If you have a gaming console, then set up VPN in the router, connect your gaming console or other devices such as Apple TV.
Connect to the USA (Florida) VPN server.
Download HBO Max on your device.
Log in, and start watching.
When Time Does Wonder Woman 1984 Release?
Wonder Woman 1984 is scheduled for release at 9:00 AM Pacific Time and 12:00 PM Eastern Time on December 25, 2020.
Conclusion
Despite the lack of a free trial now, HBO Max will justify its cost with the amount of content it has in store. In 2021, every Warner Bros. movie will release on HBO Max the same day as its theatrical release. Movies such as Godzilla vs. Kong, Matrix 4, Zack Snyder's Justice League, to name a few.

Take Control of Your Privacy Today!
Unblock websites, access streaming platforms, and bypass ISP monitoring.
Get FastestVPN