How to setup VPN on PlayStation – Best PlayStation VPN
How to setup VPN on PlayStation – Best PlayStation VPN
By admin 3 Comments 6 minutes
If you believe that age is just a number and that gaming is for all age groups, young or old; then you are awesome and this is the right blog for you! The first thing to remember that most gaming lovers forget is that they need a PlayStation VPN to amplify your experience by multitudes.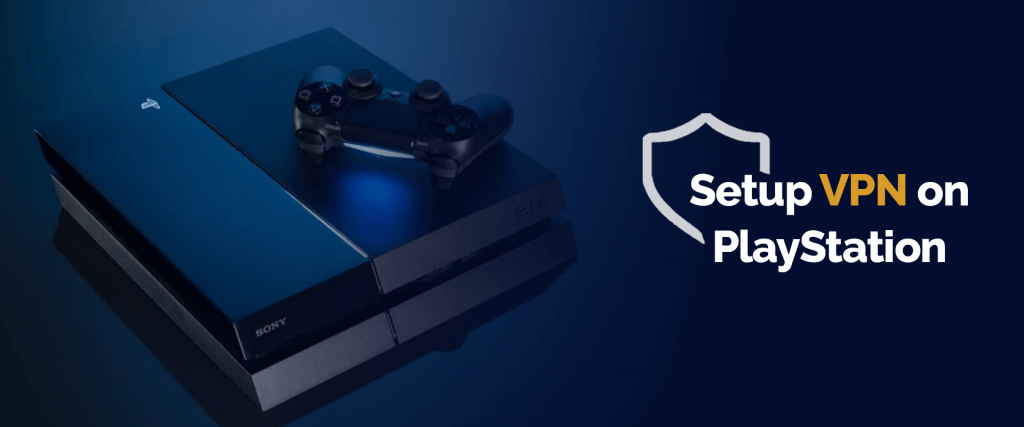 This is because with a virtual connection, not only are you a free gamer, but you can also stream endlessly. You are free to tap into massive nooks and corners of restricted content all around the world.
If that doesn't convince you enough already, then here's something to intrigue your interests; you can access games and titles before they're officially released in your country. What more reasons do you need to get FastestVPN – PlayStation VPN covering all your entertainment avenues?
Using FastestVPN with Router Configuration on PlayStation
We know that a VPN cannot be directly installed on your PlayStation. But the best part is that FastestVPN can be configured on your router and allows the PS4 owners from all over the world to use VPN on PlayStation 4 and PlayStation 3.
FastestVPN Router configuration is compatible with the majority of the routers such as:
Asus
TP-Link
Linksys
DD-WRT
D-Link
Sabai
iNet
TRENDnet
Tenda
Huawei
Belkin
When configuring, the router connects to FastestVPN's server in the country of your choosing having your PlayStation show in that country.
How to setup PlayStation VPN?
An excellent thing about the gaming console is that it has the inbuilt media player and it lets you install apps along with letting you use other services. This is another major reason why a PlayStation VPN serves fruitful because not only can you access more apps, but you can also access more content on those apps which you wouldn't be able to otherwise due to geo-restrictions.
To set up the VPN you have to do the following:
Choose a subscription plan by FastestVPN
Connect your PlayStation with the VPN-enabled router
Enjoy content world over!
To show yourself present in the country where the content is easily accessible, you will need to be connected to FastestVPN first, and then launch the website or app of your choosing.
You can use 1 FastestVPN connection on 5 devices simultaneously which means it is not limited to just your gaming console. Great, isn't it?
Few apps that can be accessed better with PlayStation VPN are:
PlayStation Vue
PlayStation Now
Spotify
Amazon Instant Video
YouTube
Vevo
HBO Go
IGN
Plex Pass
Twitch
WWE Network
The list speaks for itself, as it makes it evident that you can increase your reach by leaps and bounds when you pair FastestVPN with PlayStation. No matter which app you are fond of using, it is proven to work better with FastestVPN. Even free services like YouTube and Vevo work better with a VPN.
Access More Content Than Before
Most countries either get a small library on the apps in their region, or they are restricted altogether. Sometimes it is a licensing issue due to which the service has to restrict what each country can view. This is unfortunate for the users who get caught between the crossfire and are left with limited content.
Well they can also kiss their worries goodbye and stream content from worldwide sources with a PlayStation VPN.
Unblock Amazon Prime on PlayStation
Amazon Prime Instant Video is a classic example of such restrictions. It has licensing limits attached to it and controls what can be viewed in particular countries. With a PlayStation VPN, you can show your virtual presence in the country that has access to most content and enjoy large amounts of extra content then made available on Amazon Prime.
Unblock Spotify on PlayStation
Spotify is a service that is loved all over the world. The flipside is that even though it is popularly known globally, it is only available in 59 countries. That means that millions are deprived of this excellent music streaming service. Due to licensing, some music is not available in those 59 countries also. Not only that, some areas don't even have access to Apple Music.
That's where the benefit of PlayStation VPN comes in. You can download Spotify on your PlayStation and enjoy all of the Spotify catalog, including Apple Music, with PlayStation VPN.
Access Games Earlier than Rest
There are certain games that release earlier in one part of the world than the rest. For a gaming fanatic, to not have a game in their hands as soon as it releases, is pure torture. This holds most true in cases where it is a game you are waiting for anxiously since forever.
There are also games that are banned completely in some regions. Like Battlefield 4 is banned in China. Sadly, these are common bans.
But on the brighter side, with FastestVPN, you can show your presence virtually in the country where you would want the desired content/game from. This way you can get early access to the games, just like all the other lucky gamers in that country.
Why You MUST Get a Working VPN on PlayStation
1. Data Privacy
Not only does it change your location to give you more access, but FastestVPN also encrypts your data giving you full privacy; which is awesome given your ISP would not even get a whiff that you are accessing restricted content on your PlayStation.
2. Circumvent Geo-restrictions
Geo-restrictions can be infuriating, but a problem that is fixable! Watch anything, anytime with a FastestVPN connection from anyplace around the world. Change your virtual location and get hands on all content in one place, without moving an inch physically.
3. Protection From Hackers With The Best VPN for PlayStation
The functions of FastestVPN is not limited to providing privacy. It conceals your IP address and stops hackers and cybercriminals from hacking your gaming console and the accounts that you have on it, giving you complete security as well.
4. Game on The Line
Malevolent gamers tend to launch DDoS attacks at you which create obstacles in your chances of winning. Being connected to FastestVPN stops such unfair enthusiastic players from doing so.
5. Reduce Lagging With VPN for PlayStation
Another added benefit of FastestVPN connection with PlayStation is that it reduces the lagging of your device. Due to distances, there can be bad ping rates. During a game, even if you shoot someone first, you may find yourself dead. That is because of slow response that can be fixed by connecting to a server which is close to the gaming server.
Conclusion
Enhance your gaming and streaming experience massively with fastest VPN for PlayStation. Get the apps you want and enjoy streaming at your heart's content. Connect to FastestVPN and see the difference for yourself!
If you don't think that a PlayStation VPN is not necessary, think again. A case in 2016 sets the precedence of such situations, where it cost a PS4 user a hefty amount in hundreds of dollars. You don't want to lose so much money for no reason. Be safe, play smart and get FastestVPN to secure your PS3 or PS4.

Take Control of Your Privacy Today!
Unblock websites, access streaming platforms, and bypass ISP monitoring.
Get FastestVPN