How to Request Your Data from Facebook and Google
How to Request Your Data from Facebook and Google
By Nick Anderson No Comments 5 minutes
Data is the most precious thing that exists in the world today. The more data you have, the more insight you have, and the more you know. When it comes to data of people, it includes behaviors, interests, and dislikes. In the digital world, it means valuable assets that can be used for advertisement.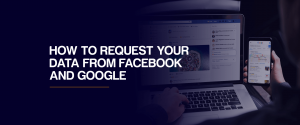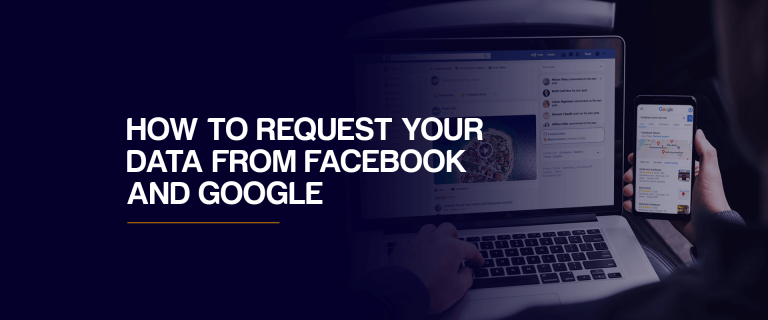 The most data-dense platforms online are social media platforms, which is to say that they have most number of users on a per platform basis, and who share personal information every day.
Over the course of a past few years, more and more have begun to realize the importance of privacy. Whether it's being cautious about what to share online and with whom or paying close attention to what information a platforms collects about the user.
How Data is Collected
Social media platforms give users a space to share their opinions and connect with people around the world. The next step in evolution of the user experience is one that's tailored around the interests of the user. And the way for a platform to achieve that level is to collect user information that can be used to deliver an experience true to the user's interests.
Similarly, Google is an internet search engine giant that has created an ecosystem unlike any other. Google not only runs the biggest search engine platform online but has the most number of mobile users thanks to its Android operating system. Google uses its ecosystem to deliver various services, and it takes a holistic approach to truly realize how the ecosystem works.
Google Assistant, for example, is a digital assistant performs actions based on speech recognition. Just like what you search for using the Google Search engine, what you say to the Google Assistant also gets recorded on Google's servers.
When it comes to Facebook, it has database of what you have shared on the platform throughout your use, your searches, your location history, devices you have logged-in from
In the past few years, Google and Facebook have been questioned over their policies on data collection, data access and their ability to protect data.
It had warranted responses. The tech giants responded by being more transparent about what they collect and went as far as to give users more control over privacy, comments, friends, and more.
Those who use Facebook and Google's service can now request their data. It's a collection of information that Facebook and Google store, and you can view just how much they have. Requesting data is pretty straightforward and anyone can do it.
Request Data from Facebook
Facebook announced new privacy features as well made existing settings more accessibles to users. Follow the steps below to request your data from Facebook:
Log in to your Facebook account.
Click on the downward arrow on the top-right corner of the screen, next to notifications and help(?) icon.
Once the drop-down menu expands, click on Settings.
Navigate to Your Facebook Information in the menu to your left, then click on view that's next to Download Your Information.
Now, you will have the option to choose what content to request. Tick your choices and specify a time range.
Click on Create File.
The next step is to wait, Facebook will notify you once it's ready. The aforementioned steps are based on Facebook's old design, there is a new design that rolled out in March 2020. Here's what you need to do if you have switched to the new Facebook design.
Click on the drop-down menu on the top-right corner.
Select Settings and Privacy, then Settings.
Navigate to Your Facebook Information.
On Download Your Information, click on view.
Click on Create File once you have selected the content to request.
Mobile Version
Click on the hamburger menu icon next to the notifications icon.
Scroll down to Your Facebook Information and click on Download Your Information.
Confirm everything that you want to request.
Click on Create File.
Request Data from Google
Google is likely to have the most data about you, especially if you have been using Android devices. Aside from Google Search and Google Assistant history and voice recordings, you can expect to even see at what time you accessed an app on your smartphone.
Head over to https://takeout.google.com/ and sign-in to your Google account.
Select all the type of content you wish to download and click Next Step.
On the next page, you will have the option to have the archive delivered via email or to your Google Drive, Dropbox, OneDrive or Box.
Click on the Create Export
It will take some time until the archived file is ready and delivered to you.
Conclusion
As you will see with downloaded archives, there's so much Facebook and Google know about us. This is not even everything they know about. As a good rule of thumb, never share personal information online that could very well stay on the internet forever.
Take Control of Your Privacy Today!
Unblock websites, access streaming platforms, and bypass ISP monitoring.
Get FastestVPN