Top 10 Essential Tips for Internet Privacy in 2019
Top 10 Essential Tips for Internet Privacy in 2019
By Johan Curtis No Comments 8 minutes
Internet privacy has become a matter of concern for many users. Everyone needs privacy, be it at the office, home or the internet. Many people consider themselves an internet privacy expert, but they neglect or miss out on many things that will ensure they remain anonymous online. FastestVPN has gathered the top ten essential internet privacy tips every user must know. Go through this list below and find out how you can keep your anonymity intact.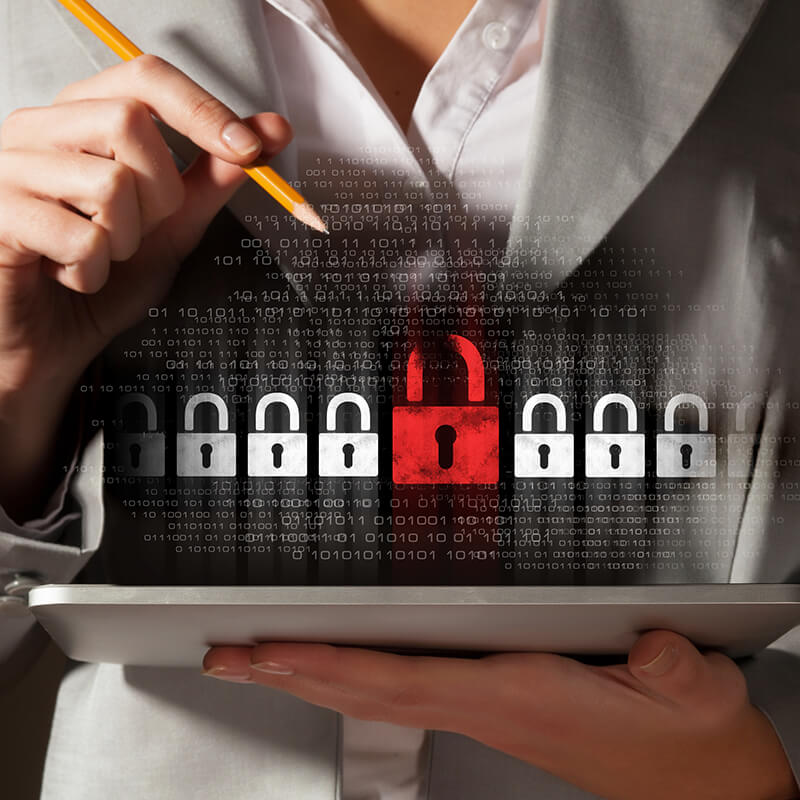 ---
---
1. Remember to Log Out
Social media websites are like a scrapbook; you add tons of information and share them with your friends and family. To ensure that no outsider or intruder gains access to your personal data, you must ALWAYS remember to log out from your social media accounts. If you don't, someone might hack into your account and use your personal data for their own use.
Some internet users believe that by closing the browser window – when logged into a social media platform – will be enough to stop intruders from accessing your account. Know that you will still be signed in to your account, leaving you vulnerable to online privacy threats. To make sure this doesn't happen, you must log yourself out from these sites when you are done using them. It's that simple!
---
2. Don't Access Confidential Accounts on Public Networks/Devices
Using social media or online bank services at public places is very common nowadays. Connect to a nearby public Wi-Fi router and do what we want to do. What most people don't know is that these public internet services routinely gather our data and send it to a third party, implying that your personal data might get transferred to a rogue network that can extract your password and traffic or inject a virus or ads onto the device.
An easy way to protect yourself against these risks is to never access your accounts through a public connection or on anyone's device.
---
3. Use a VPN
When you connect a device to a VPN, it redirects all of your device traffic through an encrypted tunnel. If you connect to that same public Wi-Fi network using a VPN you can rest assured that no one on that network will be able to intercept your data – no other users snooping around for would-be victims, nor even the operators of the network itself.
Using a VPN will redirect your device traffic through secure and encrypted tunnel allowing you to surf safely. No other network or operator will be able to intercept the data. Another benefit of VPN is that it allows users to access blocked websites. In many countries, internet censorship has become a real issue in which governments have decided on blocking certain websites from access by its whole population. By using a VPN, users in such countries can have their internet traffic securely redirected to another country with progressive policies on internet usage and access the websites that are blocked in the country. And because VPN secures your web traffic, it protects the personal data of the user who is connected to a public internet.
---
4. Be Wary of Services Asking for Your Details in Exchange for Information/Prizes
It's a very common practice for many companies to ask for personal details from a user in exchange for discounts/gifts. They gather your personal details and offer you fake discounts or enter lucky draws that you will never win. The truth is, these companies are collecting and selling your personal data to earn money.
If you're faced with such situations in future, always ask yourself:
Is the content useful enough to exchange my email with?

Is there any chance this is a fraud?
The truth is, you may never know, but the company will most definitely benefit from it.
A better solution to these situations is always to use a pseudonymous email ID doesn't reflect your personal characteristics. Doing this will give these service providers wrong detail that may never benefit them.
---
---
5. Be Careful When Sharing Your Location
Sites like Facebook and Instagram has put all of us in the public eye. Every time you post a status or a picture on Facebook, check-in to a location, or upload a picture on Instagram, you are sharing your location with the whole world. How? When you post a picture, status, etc., you are most likely going to tag your current location. This may let people know where you are at the moment. Depending on the privacy settings you have set, your pictures and statues can be seen by millions of strangers.
The best thing to do is to re-check your privacy settings and them to the maximum. Always make sure that you add check-ins whenever necessary or else don't.
---
6. Don't Interact with Suspicious Emails
If have an email ID, you may have seen those unwanted email that seems to pop up so often. Email has made it easier for scammers to fool a lot of innocent people. Clicking on any links inside the email or just opening the email will make way for malicious attacks and viruses on your device. The ease and anonymity of email and the capability it provides to easily contacting thousands of people with a single click enable hackers and scammers to work in volume.
Simply deleting these scam emails will solve all your problems. Even when you see an email titled as "You have won $1,000,000 in lucky draw", never-ever open and reply to such emails and immediately remove them. Emails such as these are the most harmful ones, and they should be removed as soon as you receive them. Moreover, report them so that your email provider identifies it as a spam email and stop them from coming.
---
7. Use a Strong Password
The average person spends 8-10 hours every day. From chatting with friends to banking, there is absolutely no limit to what we can do online. However, most websites and social media platforms we use daily, including Twitter and Facebook, are secured using a password. And surprisingly, many people are still using passwords like "12345678" that aren't strong and can easily be guessed, leaving them vulnerable to having their accounts hacked.
Never make a password that can be guessed by going through your social media accounts or just by viewing your personal life. Don't use single words passwords from the dictionary – create a password with no discernable patterns. Use a combination of words that are unrelated to each other. Regularly change the password, and never use the same one for different accounts. Doing this will ensure nobody can access your accounts.
---
8. Manage Your Cookies
Cookies are texts sent by a web server to your internet browser and then sent back by your browser every time you access that web server. They are used for various purposes including session tracking authenticating, and maintaining specific info about a user, such as a user's IP address, the type of things they have searched and their site preferences.
Though cookies are useful, they often raise privacy concerns since they track user behavior across the web. Another issue with cookies is that they usually don't give accurate identification of a user which can easily be exploited by a hacker.
To manage your cookies, first, go to the setting and disable third-party cookies. You can also easily manage cookies in different browsers including Chrome, Firefox, IE, and Safari by going to the settings or options tab and remove all the cookies and history.
---
9. Browse Anonymously
There are tons of reasons to why you would want to stay anonymous over the internet. Maybe because you want to avoid those weird advertisements for the things they googled throughout the week. Or maybe you don't want the websites you previously visited to turn up in your colleagues browsing session. Whatever the reason, private browsing is becoming really important to maintain the privacy.
There are different ways to browse anonymously. Most browsers offer an incognito mode that allows you to private browsing. Or you can download plugins or apps such as VPN to erase your tracks.
---
10. Be Careful of What You Share Online
Always remember that you control what you share online. If you don't share anything, nobody can harm you over the web. Never provide your real email address on websites that may seem involved in suspicious marketing. Do not share your personal information and location on public networks. Even when using a secure network, remember that things you share over the web will become permanent and could be manipulated without you knowing. So, always have more but share little over the internet to maintain your digital privacy.
---
---
In the end, the internet is a tool that can make or break a person's life if they are not careful about their internet privacy. Maintaining internet privacy may require some effort, but it will secure you against online threats, account hacks, and keep you away from harm's way.