The Best Password Managers in 2021 – Secure all your Passwords!
The Best Password Managers in 2021 – Secure all your Passwords!
By Nick Anderson No Comments 10 minutes
A password is a secret key that has prevented access to information from unauthorized people for hundreds of years. In computers, they have been in use almost as long as there have been microprocessors. Advancements in technology have introduced biometric verification, but a password remains one of the most common and arguably the most secure form of authentication. As the number of online platforms continues to rise and the ongoing work-from-home situation globally caused by the COVID-19 pandemic, a reliable password manager is the need of the hour. This guide will help you pick from the best password managers in the industry right now.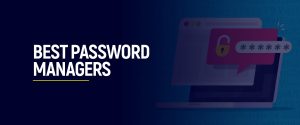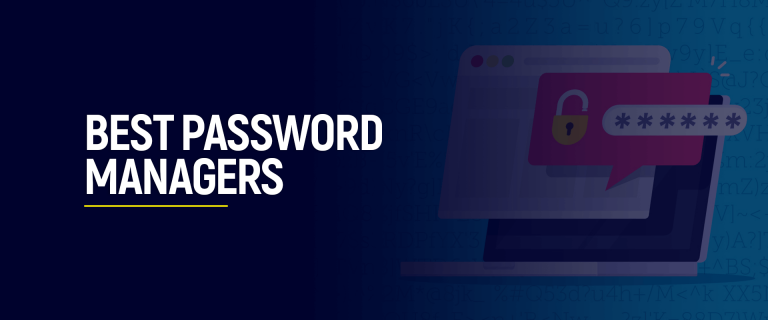 What Can a Password Manager Do For You?
Remembering passwords for multiple websites in use could be overwhelming for you. Most people either use an easy-to-remember password or use one password across multiple accounts. Both approaches are dangerous to the security of your accounts. Simple passwords are easy to crack, and common passwords are vulnerable to a Pharming Attack.
It is highly recommended to use a password with a combination of uppercase and lowercase alphabets, symbols, and numbers. It adds up to create a strong password that is tough to brute force or guess.
A password manager is a perfect tool to alleviate the trouble of memorizing every password. It stores passwords in a secure vault, providing convenient access by looking up the corresponding password for a given website. Some of the best password managers let you use the device's biometric verification instead of a master password for quicker access.
Our compilation of the best password managers includes names based on reliability, security, the number of features they provide, and cost. Because a password manager is a vault that holds your most important information, it is crucial always to trust a name that can uphold the commitment to privacy and security.

Best Password Managers
LastPass is a freemium password manager that adds many extras for those subscribed to its premium membership. It lets you store an unlimited number of passwords and the ability to recall them instantly in credential fields. The web browser extension provides convenient access to the vault and the auto-refill functionality that we just talked about. LastPass also pairs with the LastPass Authenticator to provide multi-factor authentication that we believe you should always enable on your accounts.
The password generator allows you to quickly copy a randomly generated password based on the parameters you select – such as length, alphabets, symbols, password length.
LastPass used to offer access on multiple devices but has recently restricted the free version to just one device type – computer or mobile. As a free user, you will have the choice between using LastPass on your computer or smartphone.
If you are looking for more functionality, such as access to multiple devices and encrypted file storage, the premium subscription starts at $3 a month. The family subscription with 6 licenses at $4 per month provides the best value if you have friends and family willing to split the cost with you.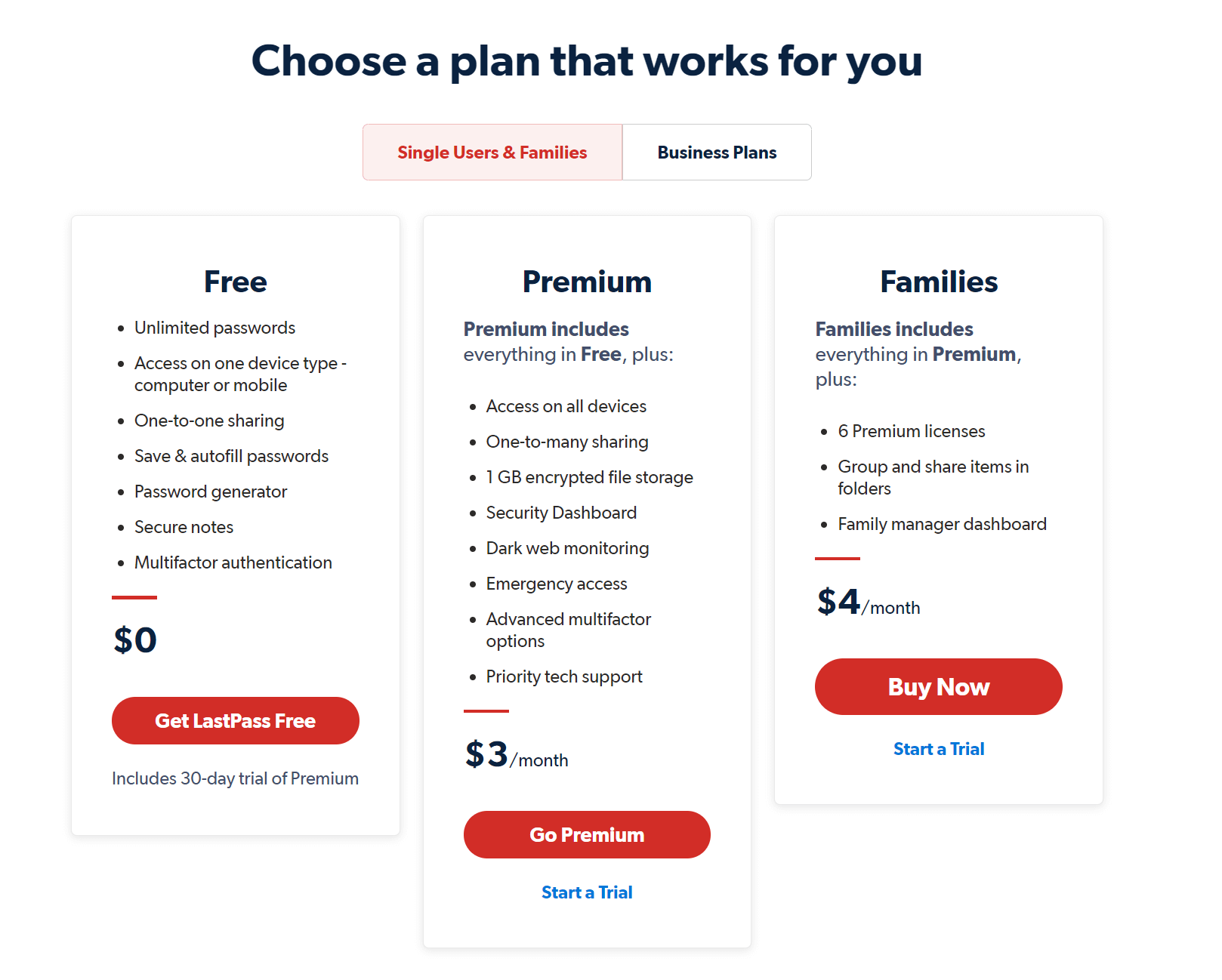 LastPass stores your password encrypted with a Master Key that only you get to store when you sign up for the service. Losing the master key means that you will be locked out of your vault – forever.
Although LastPass is considered one of the best password managers, a reported bug in 2019 left users vulnerable to exposing the last-used password.
With tech giants like IBM behind its story, 1Password is one of the best password managers out there. As you would expect, 1Password stores your account information in a secure vault that you can access it via its app or web browser extension.
Privacy is a huge concern for relying on a service for storing the most sensitive information like online banking accounts, which is why it comes as a relief that everything stored in 1Password is encrypted with AES 256-bit encryption standard. The decryption key and the Master Password are your secrets, so 1Password cannot access your vault.
1Password protects against phishing by only making the auto-refill feature on legit websites. It also protects against keyloggers from capturing input strokes that can reveal your password.
1Password is not free, but it's not expensive at the same time. It will cost you $3 per month for the Personal plan that includes unlimited password storage and 1GB document storage. The Family plan for $5 invites up to 5 people, so you can each split the cost. 1Password offers a 14-day free trial to new customers.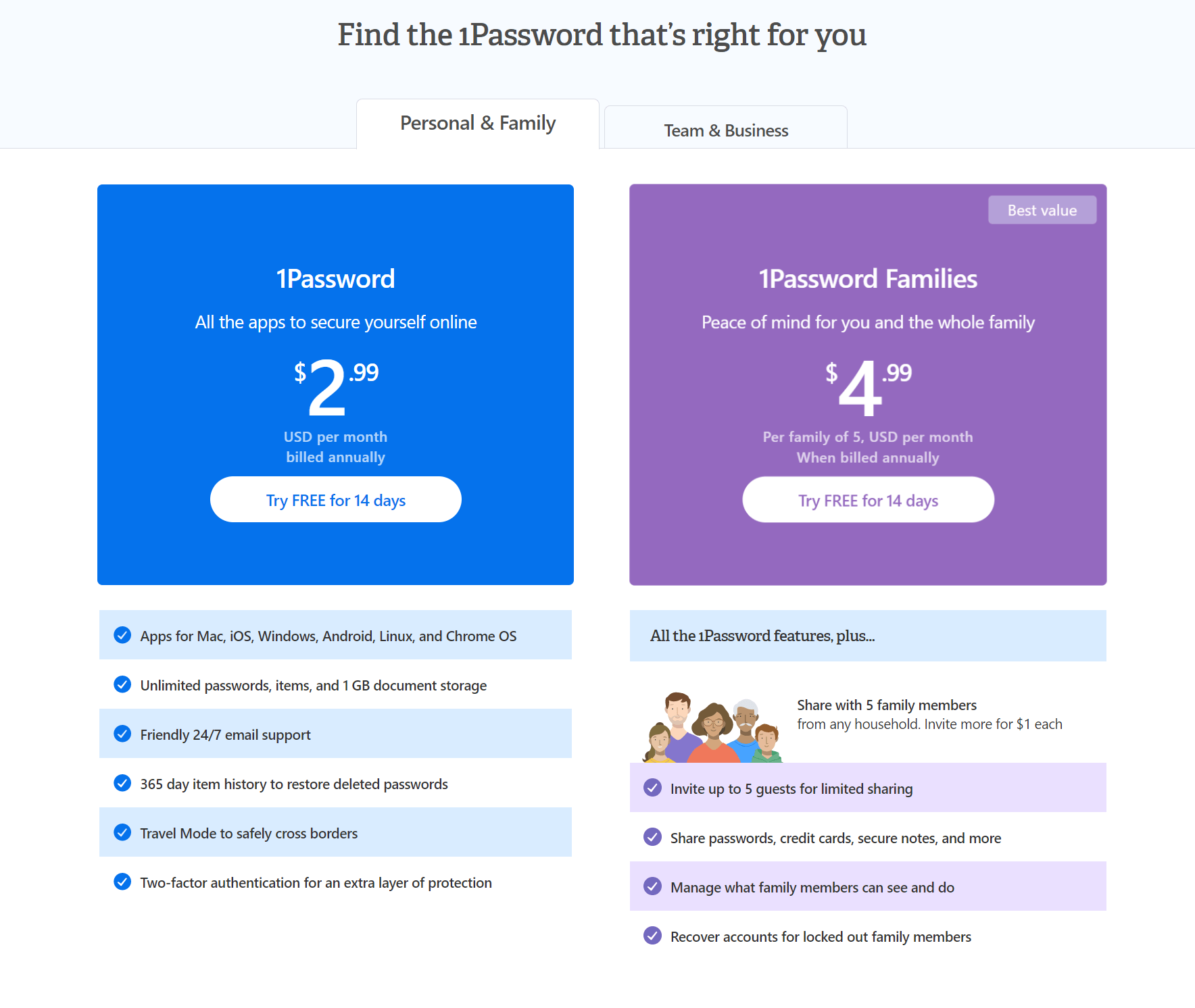 The service proudly claims that it has never been hacked and has several protections to prevent your data from being accessible during a breach.
PassHulk is another secure password manager designed to manage all the password details in one place. Just like other top password managers, PassHulk also remembers and encrypts different passwords for your needs. 
With PassHulk, you can secure your essential information, including credit cards, complex passwords, bank accounts, licenses, and other sorts of attachments. Moreover, PassHulk supports Cloud, SaaS, and Web-based deployment. 
Its dashboard is also very user-friendly that keeps your data secure, and enables you to use your passwords for different websites safely. With PassHulk, you can also create an entirely separate folder to keep things clear and separated. 
The best thing about this password manager is that it has a personalized security dashboard that allows access from anywhere. 
The feature range is also commendable as it includes 24/7 live support, web vault access, and military-grade encryption. PassHulk also supports one-click login, auto-prompt save, manage passwords across the board and an easy web page to manage and safely secure your details.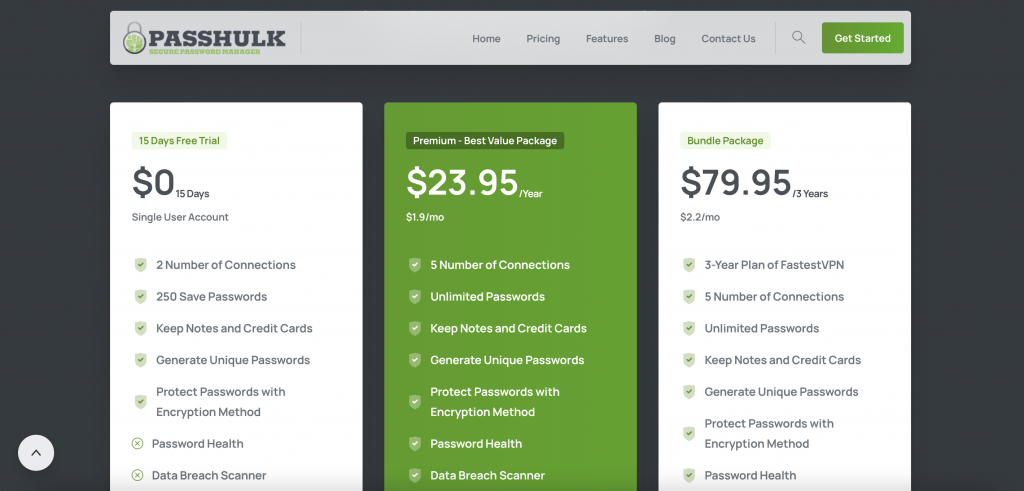 Talking about the pricing of PassHulk, its cheapest package includes the 15 day free trial for $0. After trying the trial period you can select and subscribe to its annual plan. Above, you can see the screenshot of the PassHulk available pricing plans. 
If you have read about the previous entries in this blog, Dashlane offers a similar feature set. You get auto-fill passwords, two-factor authentication, randomly generated passwords, synchronization across devices, to name a few.
But that's not saying it doesn't do anything unique. Dashlane proudly uses a patented architecture that it developed.
It uses a trust model to ensure that only recognized devices can synchronize with Dashlane's servers. The master password and a One-Time-Passcode (OTP) are required to set up each new device. A key is created for that device and stored on the cloud to provide authentication so that only trusted devices can sync with the cloud. You can also ask Dashlane not to store your encrypted data on the servers.
Dashlane is a freemium service. The free plan one major limitation; you can only store up to 50 passwords and use only one device. In comparison, LastPass' free plan offers an unlimited number of passwords. Dashlane is also more expensive at $3.99 per month. The family plan for 5 people will set you back $5.99 a month.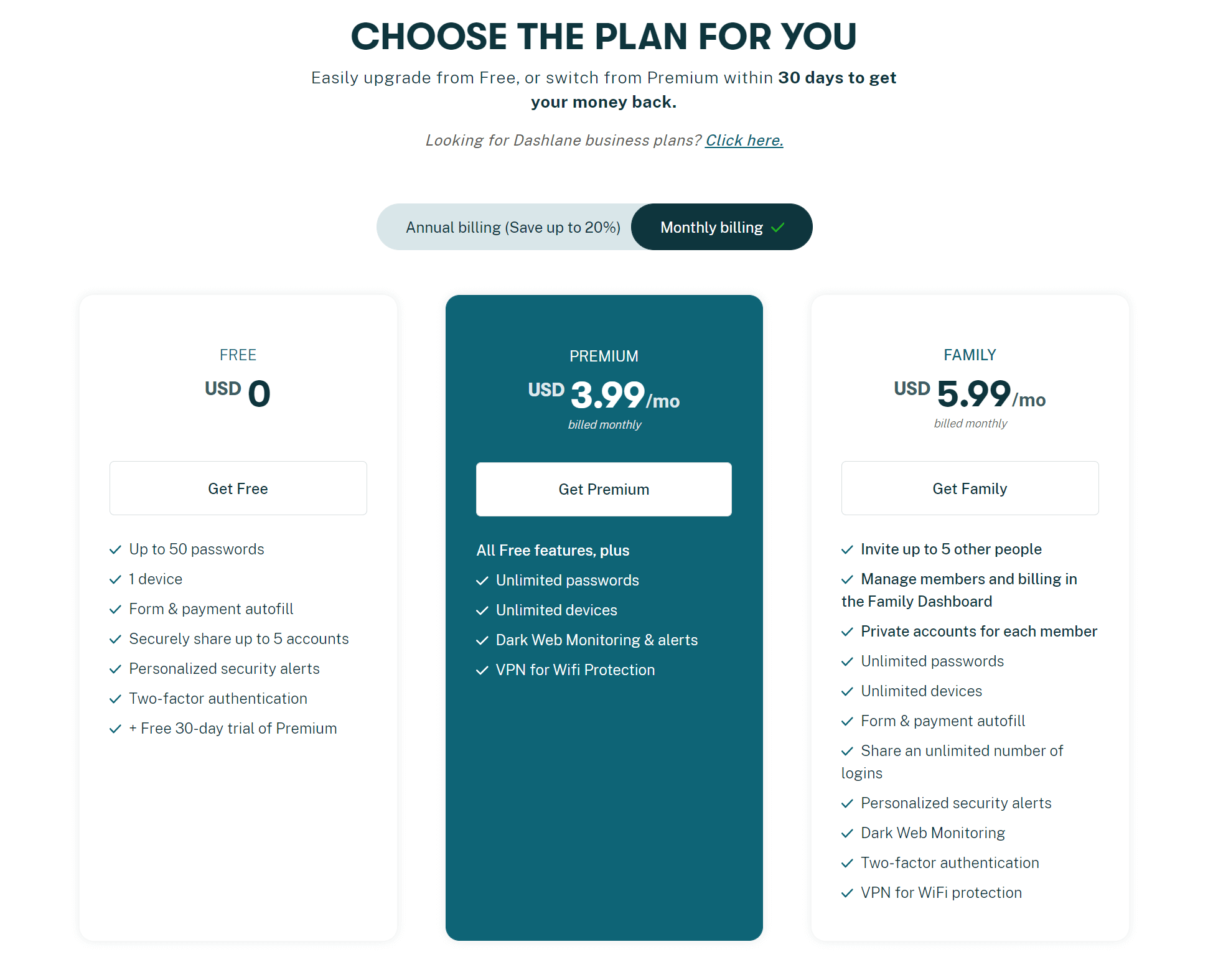 As a new customer, you are entitled to a free 30-day trial of the premium subscription.
Keeper is another top password manager with a strong focus on security. As a service operating on a "zero-trust" security paradigm, Keeper ensures that your master password and the private key are stored on the device and not on the cloud. Every record in the password manager is encrypted with an AES 256-bit key and protected by a master password and a key derived from it. Data is synced and backed up in an encrypted form on the cloud and remains inaccessible to everyone except you, and decryption always happens on the device.
It supports biometric verification like Touch ID/Face ID on your smartphone and two-factor authentication, including hardware security keys like Yubikeys and other FIDO-compatible devices.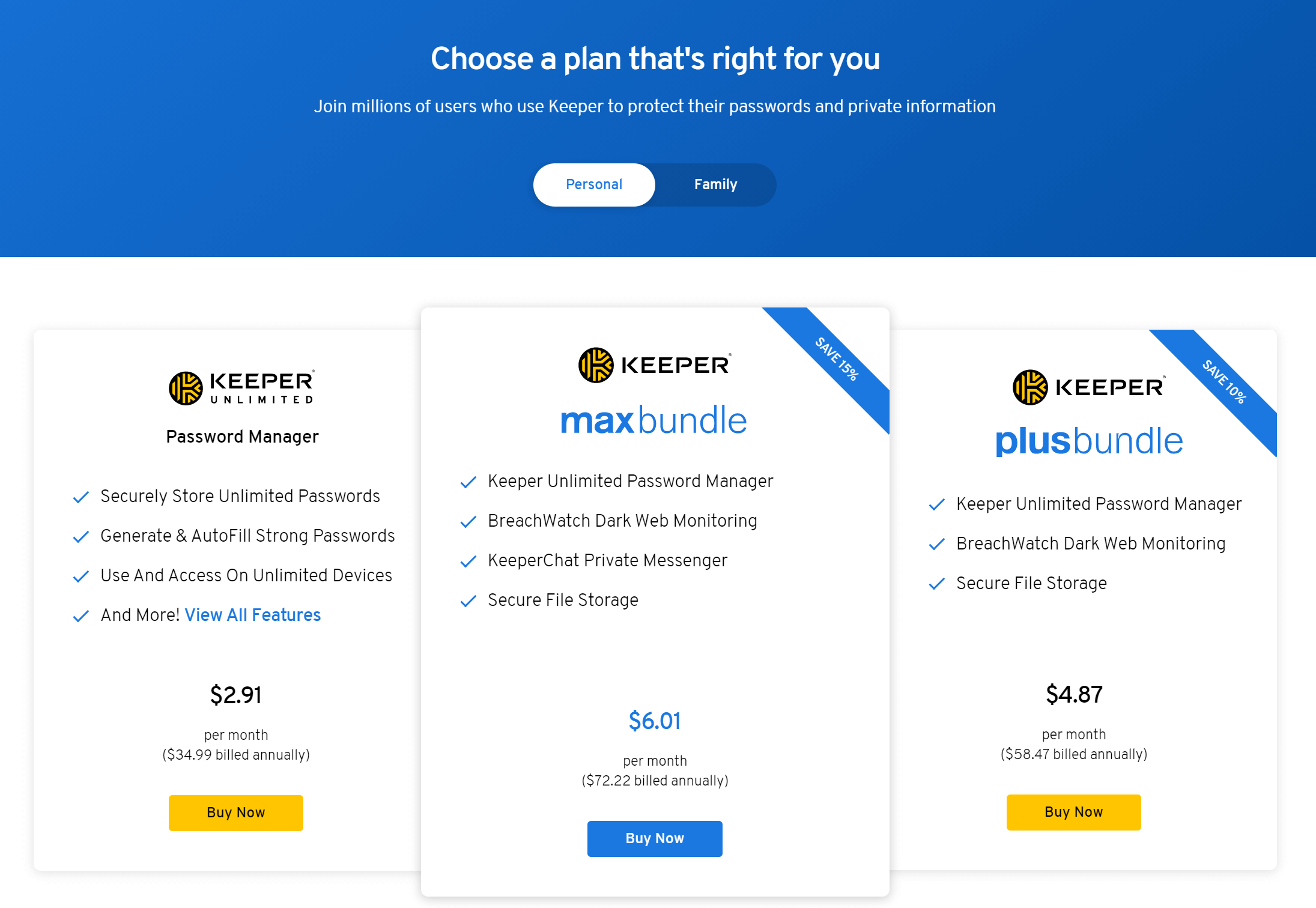 At $2.91 per month for unlimited password storage and access on unlimited devices, Keeper's basic plan is the cheapest on our list. It gives you nearly everything you could want from a password manager. The Max bundle adds Dark Web monitoring and private message and file storage at $6.01 per month. If you only want to add cloud storage, you can get the Plus bundle for $4.87 per month.
You might not know, but there's a password manager on your Apple device. Your iCloud account lets you store login information in the iCloud Keychain.
The Keychain vault asks for your permission to store login information when you sign in to a website. It lets you recall that information instantly on future visits. It uses biometric verification to unlock the vault and fetch that information. The contents of Keychain are always encrypted, so a password or biometric verification is always needed to auto-fill login information.
A Google account is your passport to services such as YouTube, Gmail, Google Docs, and more. There is a password manager that resides in your Google account. Whenever you use a Google account on Google Chrome or an Android device, you have the option to store login information on the account.
It does not require any app. The password manager goes with you via the cloud and is always accessible on the Google account. It will automatically recall passwords or suggest passwords for new accounts during sign-up.
Dark Web Monitoring
With iCloud Keychain's exception, all password managers offer a Dark Web monitoring feature.
Data breaches are commonplace in this digital era. Import data like customer information gets stolen and sold on the corner of the internet known as the Dark Web. It is part of the internet not indexed by search engines and only accessible through the TOR browser. The Dark Web's anonymity aspect provides a shelter for illegal activities to thrive and find a marketplace. Stolen data makes its way to the Dark Web, where it is sold to those willing to pay for it.
The password managers monitor these corridors to detect if one of your accounts has been spotted in the wild, immediately alerting you of the risk.
You may come across several websites during your time on the internet, some of which could become inactive after years. Such websites are also vulnerable to attacks. With Dark Web monitoring, it's a friendly reminder to update your password.
Don't Use a Notes App
Many – if not most – people will rely on a notes app to save login information. It is extremely dangerous to use a notes app that stores data as plain-text. Always use a password manager that stores information encrypted and empowers only you with the key to it.
Conclusion
Encryption is the magic that wards off evil to privacy and security in today's digital world. It protects data by ensuring that only authorized and rightful owner(s) can access it.
Like the best password managers, FastestVPN uses encryption to secure communication, preventing any third party from intercepting communication. Your web browsing experience is safe on unsecure public Wi-Fi and your activities are always hidden with it.

Take Control of Your Privacy Today!
Unblock websites, access streaming platforms, and bypass ISP monitoring.
Get FastestVPN