How to Watch Women's World Cup Round of 16 – FIFA Women's World Cup 2019
How to Watch Women's World Cup Round of 16 – FIFA Women's World Cup 2019
By Johan Curtis No Comments 7 minutes
FIFA Women's World Cup 2019 is in full swing right now. There are a couple of matches this week, you can refer to the full schedule to see what's next.
The Group Phase is scheduled to run till June 20, 2019, after which the Knockout Phase will take over. The first in Knockout Phase will be the Round of 16. A total of 8 matches that will decide which teams proceed to the Quarter Finals. So, you can guess why the Round of 16 is important, as well as exciting to watch as a spectator.
Get online to watch the series of Women's World Cup Round of 16 on any device. Continue reading to know how.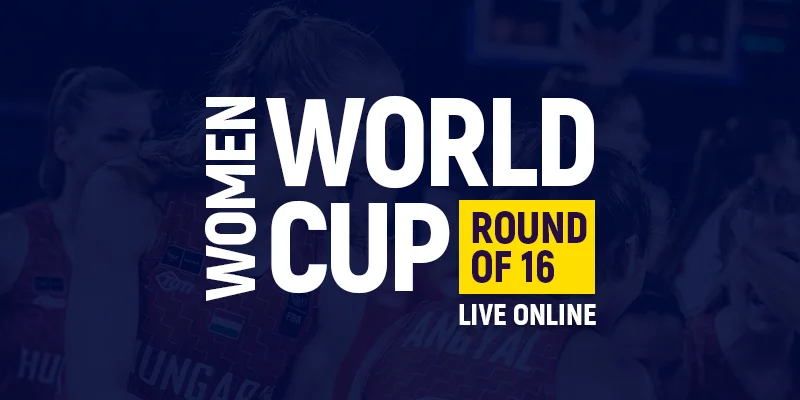 Women's World Cup Round of 16 Date, Time, and Venue
Round of 16 commences on June 22, here's the full schedule
| | | | |
| --- | --- | --- | --- |
| 22-Jun | 1B vs 3A/C/D | 9:00 AM ET | Stade des Alpes, Grenoble |
| 22-Jun | 2A vs 2C | 12:30 PM ET | Stade de Nice, Nice |
| 23-Jun | 1D vs 3 B/E/F | 11:30 AM ET | Stade Du Hainaut, Valenciennes |
| 23-Jun | 1A vs 3 C/D/E | 3:00 PM ET | Stade Oceane, Le Havre |
| 24-Jun | 2B vs 1F | 12:00 PM ET | Stade Auguste Delaune, Reims |
| 24-Jun | 2F vs 2E | 3:00 PM ET | Parc Des Princes, Paris |
| 25-Jun | 1C vs 3 A/B/F | 12:00 PM ET | Stade de la Mosson, Montpellier |
| 25-Jun | 1E vs 2D | 3:00 PM ET | Roazhon Park, Rennes |
Stream Women's World Cup Round of 16 with Fox Sports and BBC
If you are in the United States and have access to Fox Sports then you are all set for the upcoming Round of 16, as well as the entire Women's World Cup 2019. But if you have even either one of it missing, you have some preparation in order ahead of June 22.
Firstly, a subscription to Fox Sports channel is an absolute requirement regardless of where you are in the world. Ensure that your network provider offers Fox Sports. Similarly, if you're in the United Kingdom then ensure you have access to BBC.
The second requirement might not apply to you but is an important one for those if you live outside the United States.
Fox Sports will appear inaccessible outside of the region because it does not support other countries. If you're watching online then a US IP address is a sure way to gain access without the geo-restriction barrier. FastestVPN boasts a global network of 150+ high-speed servers – including servers in the US.
Subscribe to FastestVPN then go online via US servers and unblock Fox Sports easily. Pick a device you want to use then follow our detailed guide below to watch Women's World Cup Round of 16 from anywhere in the world.
Watch Women's World Cup Round of 16 on FireStick
FireStick is a device intended to give you entertainment options on the big screen. So even if you don't own a Smart TV, it allows you to use apps like Fox Sports on your TV.
Watch Women's World Cup Round of 16 on Roku
Roku is another device that lets you stream entertainment from apps such as Fox Sports. Here's how to setup Roku with VPN:
Watch Women's World Cup Round of 16 on Kodi
Kodi's exceptional ability to run third-party add-ons makes it one of the best ways to enjoy entertainment. Many add-ons like Fox Sports are officially available, so there's less work required.
Watch Women's World Cup Round of 16 on iOS/Android
The process to watch Women's World Cup 2019 Round of 16 is similar on iOS and Android. So use the instructions below for both, with the exception of their respective app store from where you have to get the app.
Watch Women's World Cup Round of 16 on Xbox
It's easy to watch the entire series on Xbox thanks to a dedicated app that forgoes the hassle of streaming through a web browser.
 Watch Women's World Cup Round of 16 on PS4
Fox Sports is not available on PS4, so it makes the process a little difficult for you. You'll have to download your network provider's app if it's available then select Fox Sports. For this example, we'll use PlayStation Vue. Remember, you can always launch the web browser and visit Fox Sports website to stream live events.
Watch Women's World Cup Round of 16 on Apple TV
This method only works for Apple TV 4th generation and above. For older generations, you'll have to use an iOS device connected via Screen Mirroring feature.
Conclusion – Women's World Cup Round of 16 Live Online
Round of 16 will be followed by Quarter Finals, then Semi Finals and the Final match. France emerged victorious in the most recent match against Norway, and Germany won against Spain by 1 – 0, thus moving up to the Knockout Phase. The very next matches will be played between the Netherlands, Cameroon, Canada, and New Zealand.
There many more showdowns lined up till July 7. Catch Women's World Cup Round of 16 live online as well as the following series of matches on any device with FastestVPN.
Take Control of Your Privacy Today!
Unblock websites, access streaming platforms, and bypass ISP monitoring.
Get FastestVPN