How to Watch Hulu in Australia
How to Watch Hulu in Australia
By Christine Margret No Comments 6 minutes
Hulu is blocked in Australia! But in this guide, we'll show you how to watch Hulu in Australia like a pro.  Keep reading to find the best ways to access Hulu outside the USA.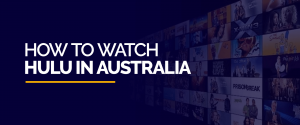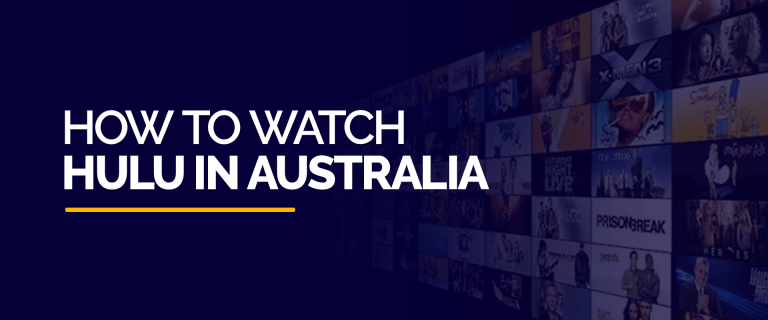 Why Is Hulu Inaccessible in Australia?
If you're paying for Hulu in the USA and travel to Australia or anywhere else, you still cannot watch Hulu. Hulu just like Netflix follows strict geo-restrictions and due to copyright disputes, the content is not available abroad. Luckily, there are workarounds to watch Hulu in Australia.

How to Get Hulu in Australia
Equipping yourself with FastestVPN is the only possible solution to watch Hulu in Australia. Below are step-by-step instructions on how to connect with FastestVPN to watch Hulu in Australia or elsewhere:
How does a VPN access Hulu In Australia?
When you connect to FastestVPN and select the US server location, it masks your real IP address and assigns you a new IP address of your opted region. In this way, Hulu detects you as a viewer from the USA and hence the streaming site automatically gets unblocked.
When Hulu will Be Launched in Australia?
Right now, Hulu is only available in the United States and Japan. The streaming service has no plans for expansion in Australia anytime soon. However, viewers can expect some major rollouts in 2021.
Which Shows I Can Watch On Hulu Australia?
Connect to FastestVPN to watch Hulu shows in Australia. Hulu offers a curated collection of movies and TV shows. Mainly, you can watch great shows like Please Like Me, The Nightingale, Hotel Mumbai, and a lot more. There's much more available in Hulu's US library that you can easily get with an Australian VPN.
Which Is the Best VPN to Access Hulu In Australia?
As of now, FastestVPN is the best VPN to watch Hulu's binge-watching shows in Australia or anywhere in the world. With its great range of fast Australia servers, it's easy to connect and uninterruptedly watch Hulu. Moreover, FastestVPN provides a 15 days money-back guarantee which means you can claim for a refund anytime. Also, you can connect 10 devices using FastestVPN single subscription.
Best Shows on Hulu
Hulu got some amazing shows to watch and for a good reason, now Aussies can unblock Hulu. To get you an idea of what you might like on the streaming platform, here's the quick rundown of the best 2020 shows on Hulu.
| | | | |
| --- | --- | --- | --- |
| The Act | Veronica Mars | The Handmaid's Tale | Difficult People |
| PEN15 | Casual | Castle Rock | THE BISEXUAL |
How to Sign-Up Hulu In Australia
Aussies can sign up Hulu by connecting to the FastestVPN. Once you're connected, head to Hulu and start your sign up process by adding necessary details.
After filling in the information you can make payment using your Australian credit card, but make sure to add in the USA postal code.
You can get a USA postal code from free websites that generate US random addresses or otherwise you can also try "90210" as your US postal code.
In case, if it's not working then simply use your Australian Zip code and add 1 at the start or 0 in the end. Note: This code should relate to a valid USA place.
In case, if the whole thing is not working then you just need to pay with your US-based PayPal account.
Hulu Plans & Cost for 2020
| | | | | |
| --- | --- | --- | --- | --- |
| Plan  | Cost  | Available Channels  | Cloud DVR  | Available Streams  |
| Hulu | $5.99/mo | N/A | N/A | 1 |
| Hulu (without ads) | $11.99/mo | N/A | N/A | 1 |
| Hulu + Live TV | $54.99/mo | 60+ | 50HRS | 2 |
| Hulu (without ads + Live TV) | $60.99/mo | 60+ | 50 HRS | 2 |
Can I Watch Hulu on Multiple Devices in Australia?
Aussies can watch Hulu on as many devices as they want with FastestVPN. Set up FastestVPN on your phone, laptop, smart TV, and Game consoles to watch Hulu in Australia. If your device isn't on the list then you can check FastestVPN supported devices here.
What Devices Does Hulu Support?
Hulu is compatible with a good range of devices. You can connect Hulu to the following devices to watch top shows and American movies.
| | | |
| --- | --- | --- |
| Google Chromecast | Samsung Smart TVs/Blu-ray players | Amazon Fire TV |
| Nexus Player | Sony Smart TVs/Blu-ray players | Apple TV |
| PlayStation 3 and PlayStation 4 | LG Smart TVs/Blu-ray players | Roku devices |
Is Using a VPN in Australia Illegal??
Using a VPN for streaming content is not illegal. A VPN encrypts and masks IP addresses to secure internet traffic. It also enables users to bypass content censorship. However, if the streaming site detects your VPN IP address then it may suspend your account. Therefore, you should always choose a paid VPN service with maximum IP addresses which are almost impossible to be detected. FastestVPN offers a good range of Australian servers and IPs to get you uninterrupted Hulu access.
Why Should I Watch Hulu in Australia?
Australians cannot access US content because of the licensing and copyrights agreements. However, watching Hulu should be on your priority because of its never-ending titles and TV shows. Currently, the streaming platform offers 3000 TV shows and movies. In addition to Hulu streaming, you can expect new titles to keep coming to its list almost every month.
Can I use a Free VPN to Unblock Hulu in Australia?
Free VPNs and proxies are not recommended to unblock Hulu in Australia. These services can easily be tracked by the streaming platform. Moreover, a free VPN leaves your traffic unsecured since it doesn't encrypt it. Sometimes, free sources sell users' data to third-parties meaning keeping your browsing history at the risk. Therefore, always use a paid and trusted VPN to bypass content restrictions.
How can I get the Hulu App in Australia?
To get a Hulu app on your android device you can follow these quick and simple steps below:
Change your Android location to US by opening payments.google.com
Go back to Settings and tap on "Apps"
Search Google Play Store and click where you find "Force Stop" 
Now go to Settings>Storage and click Clear Data
You can now install Hulu
Conclusion
Aussies can now watch unlimited live TV channels on Hulu with FastestVPN. Enjoy buffer-free streaming with improved speed and unlimited bandwidth ability to watch anything that you want.

Take Control of Your Privacy Today!
Unblock websites, access streaming platforms, and bypass ISP monitoring.
Get FastestVPN