How to Watch Football Online
How to Watch Football Online
By Johan Curtis No Comments 8 minutes
When it comes to football – be it the world cup, European cup, champion league or any other league – fans around the world, who love football with a passion, do everything they are capable of to find themselves a workaround to watch football online.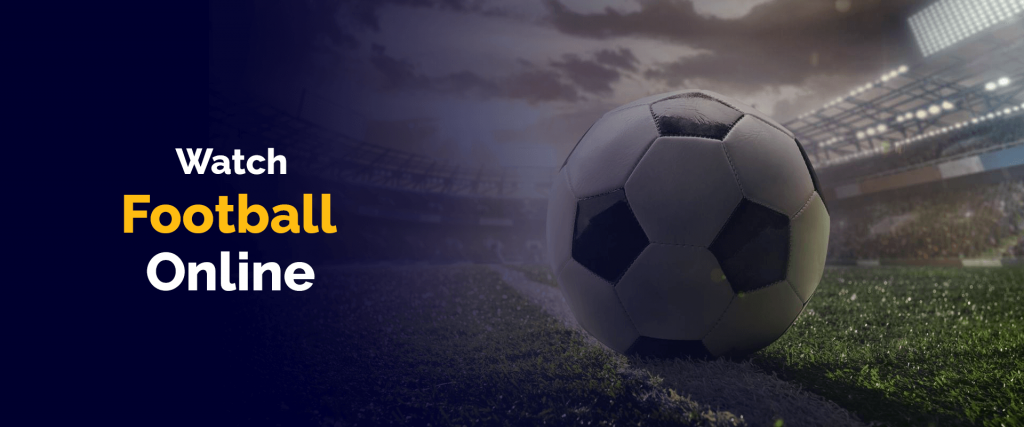 The best part about living in the 21st century is that there is no end to solutions. There are plenty platforms where you can watch football online for free or via paid alternatives. Isn't that great? Being able to watch live streaming of football from anywhere in the world??
If you are a die-hard fan of sports, particularly football, then this blog will be the best read for you.
---

---
Watch Football Online For Free
Football broadcasting channels are quite a few, so depending on the tournament or the match you want to watch, you can choose the channel showing it live. Just go to the free channels and see if their schedule. If they're streaming the football matches live, you're set.
---
Watch Football Online For Free Without Cable
Subscribe to a trusted VPN service – FastestVPN
Connect FastestVPN
Visit the streaming channel broadcasting the football event live
Enjoy live football for free!
You can watch football online live for free on any device you own, from anywhere around the world. There is a list of commonly owned devices on which fans can enjoy their favorite sporting event – football.
---
Football Broadcasters List – Free:
There are a handful of channels that let you stream sports, mainly football, live for free. Check out the schedules for the matches you want to watch and pick up on the following free-to-air channels:
ITV (UK)
BBC (UK)
SBS (Australia)
MatchTV (Russia)
SonyLiv (India)
These channels are geo-restricted and are not accessible outside their respective countries where they are originated. Lucky for you, with a FastestVPN connection, you can easily get access to any of these free channels that you wish to get through to. Channels like ITV, BBC, and SBS may require signing up but that's free so you're good to roll.
---

---
Devices You Can Watch Football Online On
Watch Football Online on Kodi
Kodi is a great outlet to enjoy football on. The service allows you to get access to a large database of entertainment, news and sports files; that you can watch live or catch later. To watch football on Kodi you need to do the following:
Be sure to be connected to a Kodi VPN as most channels may be geo-restricted. If channels are not geo-restricted and you have access to them for free but they are from a 3rd party add-on, then also a VPN connection becomes the must. This is because 3rd party Kodi addons fetch data from torrent which is illegal. For the anonymous activity with protected connections, always connect to FastestVPN even if what you are accessing is not geo-blocked.
---
Watch Football Online on Mac
Mac users can watch football online from anywhere with the following method:
---

---
Watch Football Online on Roku
Football fans who have the hang of Roku can watch football tournaments on Roku with the following method:
---
Watch Football Online on Android
Be it your phone or tablet, stream football online without any hassle with the method below.
---
Watch Football Online on iOS
On your iOS devices, enjoy football online at fast speed in just 4 simple steps.
---

---
Watch Football Online on PS4
Use your gaming console as the exceptional streaming device also that it is. Catch up with live football events on PS4 in a few simple steps.
---
Watch Football Online on Amazon Fire TV Stick
Here is what you need to do in order to tune in to football events on Amazon Fire TV Stick:
---
Watch Football Online on Amazon Smart TV
If you have a smart TV, get access to football from anywhere in the world with FastestVPN.
---
Watch Football Online on Xbox
Watch football on Xbox with the following method:
---

---
Paid Alternatives to Watch Football Online on
App
The football league or match you are looking for, most commonly have a designated app. If not the tournament itself, then the channel with exclusive rights has apps that are subscription based but free to download. If you know the channel, then do look up for the app as many do have it available on your device's store.
DirecTV Now
DirecTV is most expensive as compared to others though it has 4 packages with multiple channels to offer. It is priced for $35 to $70 and offers a free trial as well. Watch your favorite football match online with a DirecTV Now subscription.
Sling TV
With a subscription to Sling TV, football fans can fix themselves with a solution to watch football online. Sling TV has 2 subscription plans – Sling Blue and Sling Orange. Depending on the channel you want to watch the football match on, you can get the subscription for $20 or $25. If you are outside the US, you need a FastestVPN connection to get over the geo-restrictions.
YouTube Live TV
YouTube Live TV is out to challenge the traditional cable because of the functions it has to provide which are way better than the conventional ones. YouTube Live TV offers a DVR with unlimited space and capable of simultaneous recordings. The app has 3 sections – live, library and home – where you can watch broadcast content or begin recording. YouTube Live comes with a subscription of $35 per month and offers 3 screens at one time. With over 50 networks, YouTube Live is great to watch football online on all of your devices.
Hulu Live
Hulu has a great database of the library that has live news, entertainment, and sports. Catch all the football action on Hulu Live with $39.99 per month. You can also add more channel series for $5- $8 per channel. Sign up and get a 7- day free trial. Test it while you watch football online.
Fox Sports Go
Fox Sports has exclusive rights in the US. So again, if you are outside the United States, you need to be connected with a VPN. Get the first 3 months of service for $10 per month after which a regular account will cost you $19.99. If the match you are looking for is broadcasted on Fox Sports Go, then it is your cheapest and most reliable bet.
---

---
Watch Football Online With FastestVPN
When the football season is close, all fans are frantically looking for solutions. If you are without cable this football season, then there is no need to worry. FastestVPN has got you covered; just like it has your identity covered. Don't give up on any sports action just because you are without cable. Just connect to FastestVPN and be filled with alternatives to cable to watch football online.