How to Unblock US Netflix with FastestVPN – Netflix USA Tutorial
How to Unblock US Netflix with FastestVPN – Netflix USA Tutorial
By Johan Curtis No Comments 4 minutes
Calling all FastestVPN users! This is the one you have been waiting for. As a VPN that's designed to give you unrestricted access to the internet, unblocking Netflix was one feature that customers have demanded.
Accessing Netflix through a VPN was possible before – certainly with FastestVPN – but ever since Netflix began cracking down on people trying to access the service with a VPN, it has left frustration among users. That frustration ends now because FastestVPN now lets you access Netflix US from anywhere in the world.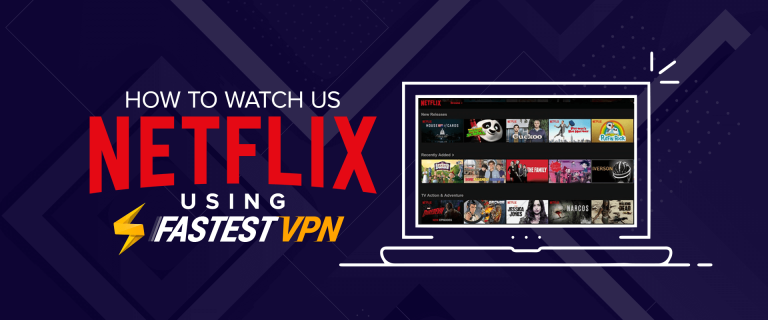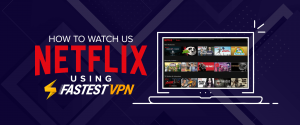 What is Geo-Restriction?
Geo-restrictions means that there is some content curation going on based on regions. Digital streaming services such as Netflix operate according to regional laws or whether the creator of the content has deemed it available for the select region(s). So, it's likely that the full content library of the service is not available for you.
US region is the popular destination for Netflix subscribers. It encompasses the entire content library – every movie and TV show. Everything was running fine until Netflix upped its detection systems to prevent users from accessing other regions through VPN.
Let's take a look at how you can bypass those systems with FastestVPN on each device.
Unblock Netflix on iOS
Unblock Netflix on macOS
Unblock Netflix on Android
Unblock Netflix on Windows
Start Watching Now!
FastestVPN gives you unlimited bandwidth and the ability to connect up to 10 devices simultaneously, giving you the ultimate freedom to enjoy streaming in 4K.
FastestVPN apps have undergone a major change; apps for macOS, iOS, Linux, and Android have been completely redesigned. There is more than just one addition waiting for you when you fire up the app on your device. The Windows version is set to launch soon.
The ongoing Black Friday/Cyber Monday deal is a great opportunity to take the new apps for a spin!
Take Control of Your Privacy Today!
Unblock websites, access streaming platforms, and bypass ISP monitoring.
Get FastestVPN