Best IPTV Services 2023 Subscription Plans and Features
Best IPTV Services 2023 Subscription Plans and Features
By Nancy William No Comments 19 minutes
Looking for the best IPTV services? Our list comprises the top-ranking IPTV service providers that offer an unlimited variety of streaming content, including movies, TV shows, live sports content, music, and much more.
We've listed them based on their performance, subscription packages, features, and more. These IPTV websites and apps are compatible with Android devices, Firestick, PC, and more.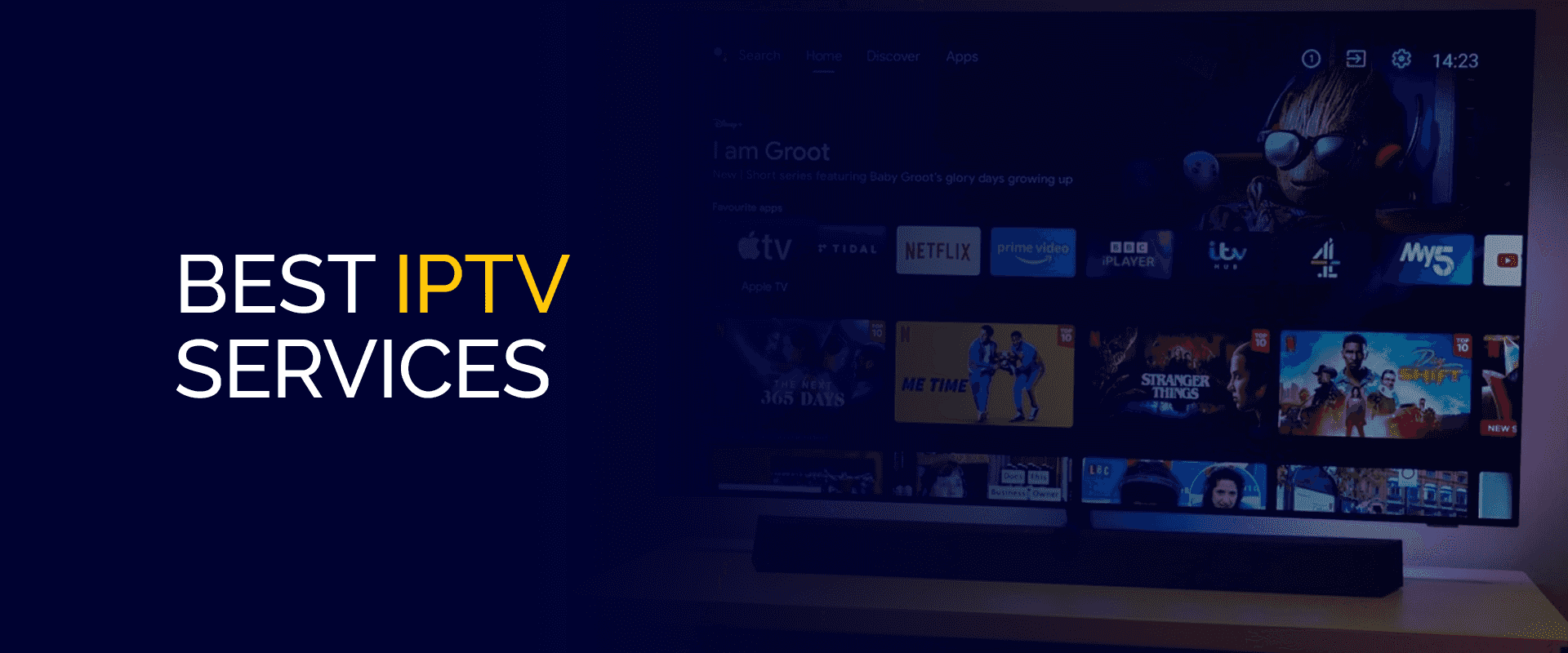 What is IPTV?
IPTV is short for Internet Protocol Television. Think of it as a service that offers users television programming, videos, and more, using the TCP/IP suite (Transmission Control Protocol/Internet Protocol), which is different from regular cable or broadcast TV or even satellite signals.
IPTV providers give viewers a distribution of various channels with on-demand content or programs via IP networks.
A few of these channels include UK Movies, USA ESPN Plus, Fox Sports, NetFlix Premium, and channels from numerous countries. If these are not available in your country, it's safe to say an IPTV VPN is required.
IPTV Market Growth Rate Over the Years
There was a huge spike recorded in the growth of the IPTV market during 2021, with the revenue rate reaching $50.90 billion. That hike kept increasing, and the rates are estimated to cross way over $211.32 billion by the peak of 2030. Here are the stats showing you the increase over the years:
Quick List – Best IPTV Service Providers for 2023
Short on time? Here's a quick view of IPTV providers that are the best: 
Xtreme HD IPTV

Honey Bee IPTV

Beast TV
ATTENTION! There are some IPTV services that are not accessible in every country, whereas some ISPs and government officials block access to IPTV services. Other than that, there are other issues like data monitoring, storing, and selling to third parties or speed and bandwidth issues. To ensure safe access to IPTV channels, we recommend securing your connection with the best IPTV VPN. 

FastestVPN gives access to global servers, fast speeds, military-grade encryption, device support, and much more. This helps prevent data theft, IP monitoring, and other setbacks while streaming. 
Top 3 Best IPTV Services for Streaming & More
If you're looking for IPTV services that are reasonably priced and offer updated links for movies, TV shows, players, news, sports, and more, here is our list of IPTV services that are currently the best: 
1. Xtreme HD IPTV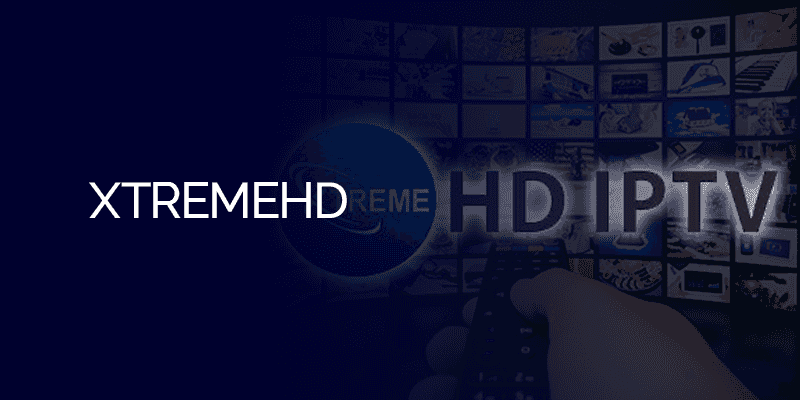 Best Price – $140.99/year 
3-day refund 

20,000+ Channels 

60,000+ VODs

4 device limit 

Anti-freeze technology

Compatible with M3U, Enigma, and MAG

4K and UHD streams 

PPV free coverage  
Xtreme HD IPTV is quite a famous IPTV provider that offers an extensive range of movies, programs, Live TV, TV shows, and other on-demand content. 
There are around 20,000 channels to choose from and 60,000+ VODs, all in 4K and UHD streams. It even gives the option for PPV content completely free. The best price is its 1-year package with a 4-device limit.
 If you're looking to test it, there is a 3-day refund policy.  You could buy the most affordable plan, and then ask for a refund if not satisfied. Other than that, its best feature is CatchUp for the latest shows. Need multi-language options? It's available! Its interface is user-friendly, and the content is regularly updated. 
Full Price List of Xtreme HD IPTV
| | |
| --- | --- |
| 1 month  | $15.99/mo. |
| 3 months | $45.99/mo. |
| 6 months  | $74.99/mo. |
| 1 year  | $140.99 |
| LIFETIME | $500 |
How Do You Subscribe to Xtreme HD IPTV?
Here is a simple tutorial showing you how to sign up with Xtreme HD IPTV: 
First, head to the Xtreme HD IPTV

official website

from your browser.

Scroll down, and you should see the pricing on its homepage. 

Once you select the subscription plan you want, click on the "GET IT NOW" button. 

Now, enter your device details.

You can additionally pay for some add-ons if you like. 

Once done, click on "Continue."

Next, check your order overview and click on "Checkout." 

Now, enter your billing and payment information. 

Click on the "Complete Order" button, and your transaction will be complete. 

You will now get the playlist link via email. 
Does Xtreme HD IPTV Come with Viruses?
It's always important to know whether the IPTV service you choose comes with any vulnerabilities, like viruses or malware. So, to put that to the test, we ran a quick virus scan over Xtreme HD IPTV via VirusTotal. Here are the results: 

As you can see from the results above, there were no viruses or malware intrusions detected. However, you must note that there are many Xtreme HD IPTV mirror or clone sites that do sometimes come with viruses. This is why staying protected and encrypting your connection with FastestVPN is always wise. 
Xtreme HD IPTV Compatible Devices
Mac

iPad

Android smartphones 

iPhone

Smart TVs

IPTV boxes

Computers

Amazon Firestick

Apple TV 4 & 5

Tablet

Android Boxes
What Channels Does Xtreme HD IPTV Offer?
This IPTV provider offers around 20,000+ TV channels that you can choose from. However, to name a few, it offers: 
EU | FRANCE GENERAL

US – COZI TV 

EU | FRANCE NEWS

US – TLC 

EU | ITALY

US – BRAVO WEST  

EU | BEIN SPORT 

US – E!

EU | FRANCE ENTERTAINMENT

EU | PORTUGAL

USA Entertainment 

EU | FRANCE KIDS

UK movies  

EU | BELGIUM

USA ESPN PLUS

CANADA EN 
2. Honey Bee IPTV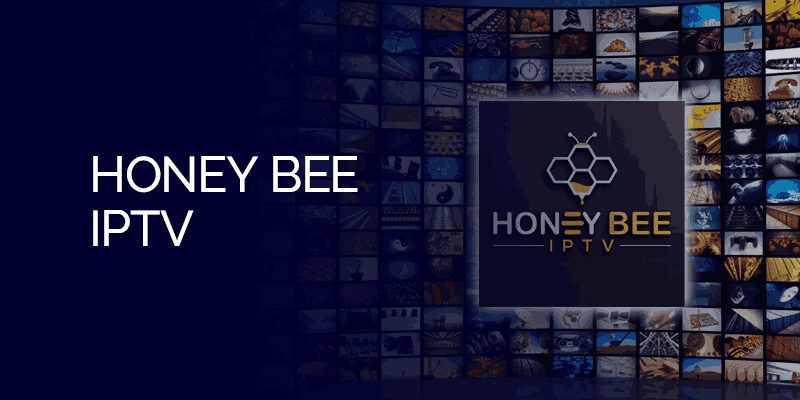 Best Price – $119.99/year 
20,000+ Channels 

36-hour trial ($2.99/trial)

Shows, movies, and PPV

HD & SD channels 

Anti-freeze technology 

EPG TV Guide available 

Supports VPNs

Compatible with IPTV Players
Honey Bee IPTV offers a cost-effective alternative compared to traditional cable TV subscriptions. It provides competitive pricing without compromising on content quality. Honey Bee offers 20,000 Live TV channels that you can choose from, with various categories, including movies, series, adults, PPV and more.
Plus, you can purchase a 5-connection product that allows you to stream on 5 devices at the same time. There is a 36-hour trial, but it costs $2.99 per trial.
Some of the more prominent features include an EPG TV guide, anti0freeze technology, customer support, and their own branded Android application for Firestick and other Android devices.
Full Price List of Honey Bee IPTV
| | |
| --- | --- |
| 1 month  | $14.99/mo. |
| 3 months | $39.99/mo. |
| 6 months  | $66.99/mo. |
| 1 year  | $119.99 |
| 2 years | $189.99 |
How Do You Subscribe to Honey Bee IPTV?
It's pretty straightforward to get started with your Honey Bee IPTV account. Here is how: 
Go to the Honey Bee IPTV

official website

. 

Scroll and head to the pricing section.

Once you see a package that you like, click on "ORDER NOW."

Enter the device details, number of connections, and bouquets.

If you need all the TV channels, click on "Select All." 

Also, proceed to select the categories you'd like. 

Once done, click on "Save Changes." 

Now, click on the "Continue" button and then on the "Checkout" button. 

Type down all the necessary information and then click on "Complete Order."

Next, enter all the payment information.

Lastly, now check your email for further instructions. Make sure to also check the junk or spam folder just in case the email landed there. 
Does Honey Bee IPTV Come with Viruses?
There are many illegal IPTV services, including unofficial Honey Bee IPTV clone websites that are malicious to use. Most streamers often confuse the unofficial clones with the authentic website. However, to ensure you that the official Honey Bee IPTV website comes without viruses, we ran virus tests using TotalVirus. Here are the results: 

The results in the image above are completely free from viruses or malware. So, if you're wondering whether HoneyBeeIPTV is safe to use, then, the short answer is yes. Just in case you're worried about external threats while signing into your account, you can always encrypt your connection with one of FastestVPN's secure servers.  
Honey Bee IPTV Compatible Devices
Fire TV

Fire TV Stick 4K Max

Nvidia Shield

Android smartphones

iOS devices (iPhone and iPad)

Smart TVs

Compatible IPTV players, including Smarters, Tivimate, XCIPTV
What Channels Does Honey Bee IPTV Offer?
Honey Bee IPTV gives you access to over 20,000 Live TV channels. However, for the list below, we can only name a few popular options. They are:
USA Movie Channels

USA Entertainment

USA Local Channels

USA Sports

ESPN Events

PPV-MMA-Boxing

24/7 Channels

Canada General

Canada French

UK Entertainment

UK EPL Games

And Many More
3. Beast TV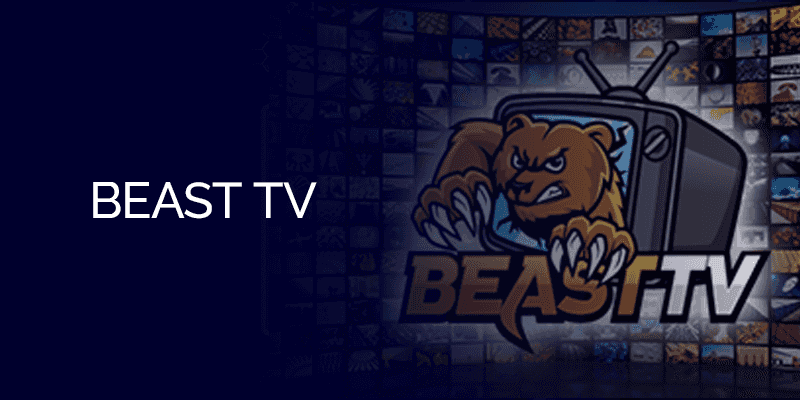 Best Price – $77/year 
19,000+ live TV channels 

Adult content 

5000+ VOD content and EPG support

M3U / MAG/ Enigma support

24 hour trial (no refunds)

2 connections 

EPG TV Guide available 

VPN-compatible 
Beast TV is mostly known for its sports and adult content but caters to a variety of other categories. The best price is over the 1-year package and costs $77 per year with 2 device connections. 
There are even apps available for it on the Google Play and App Stores. You can select from 19,000+ live TV channels scattered across the US, Canada, the UK, and several other countries. 
The more famous sports channels that it offers include SKY, BT Sport, BeIN Sport, etc. It does not have a refund, but there is a 24-hour free trial you can use. However, for that, you need to contact customer support to issue it. 
Full Price List of Beast TV IPTV
| | |
| --- | --- |
| 1 month  | $15.99/mo. (1 connection) |
| 3 months | $25.99 (1 connection) |
| 12 months  | $49.99/mo. (1 connection) |
| 1 month  | $19.99 (2 connections) |
| 3 months  | $29.99 (2 connections) |
| 12 months  | $59.99 (2 connections) |
Difference Between Legal IPTV Providers and Unverified IPTV Services
There are many IPTV services, but not all are legal or safe to use. Most IPTVs claim to offer the best features, streaming quality links, and more, but their legality is often identified by their reputation. Some IPTV service providers are free, while others are subscription-based, and we're not for the free providers, and for good reason. 
Illegal IPTVs are at times prices way lower to attract more customers, but you might end up compromising your data, your online privacy, and much more. Let's highlight the difference between legal and illegal IPTV services: 
Legal IPTV Services
The best way to find out if IPTV services are legal is when its apps are available in the major Stores, like Amazon TV App Store and the Google Play Store. Plus, a legal IPTV provider will be easily available in your region. Being available on the biggest app Stores is a security blanket to ensure users it's a legitimate app. For starters, if you have to side-load an IPTV service, then there are chances it's not legitimate. 
Illegal IPTV Services
Illegal or unverified IPTV services, as mentioned above, are not available officially on big app Stores, and they appear to be relatively way inexpensive compared to legal IPTV providers. This also means that illegal IPTV providers give users streaming links that breach copyright laws and other violations. Plus, unverified IPTVs are usually region-locked.  
How to Choose the Best IPTV Services?
Before settling for any IPTV service, make sure you go through each to select the best one. Here are some IPTV factors to consider before you pick the right one: 
Quality
First, we have quality. A sound way to know how well the IPTV service works is by testing the quality of its service. Here's what you should bear in mind: 
Quality of video

– No one likes streaming videos that are blurry or pirated. The streaming quality of the video needs to be top-notch. Use the trials to test it. 

Device compatibility

– Reliable IPTV services need to be compatible with the best devices and need to support a high TV resolution. 

Quality of audio

– Some streaming links come with poor audio quality. The provider you choose needs to support formats like DTS or Dolby Digital. 
Reliability
The reliability of an IPTV provider is a crucial part of choosing the best. Here's how to check the reliability of your IPTV service provider: 
Trial or refunds

– Most legit IPTV services offer a trial period that allows users to test the service. This way they have an idea of what to expect, and which package to invest in. 

No Buffering

– The stability of quality streaming links is a must for IPTV users. The best IPTV provider needs to ensure that the links do not lag or take a long time to load. 

Uptime

– To ensure the service works without hitches, it's important that the IPTV provider you go with has a reputation for providing an uptime of a minimum of 99%. 

Reviews

– Other than your choosing, always look for other user reviews or feedback regarding IPTV performances. The reputation of the provider needs to be top-notch. 

Support

– Most users aren't aware of how to get started or how to buy IPTV services. The service provider needs to have a functioning and reliable customer support team. 
Compatibility
Another important factor to consider when choosing the best IPTV provider is its service's compatibility with both devices and the location you're in. Here is what to look for: 
OS

– Before choosing an IPTV provider, figure out what device you're using. Then make sure the service is compatible with your devices' OS (Android, Windows, iOS.)

Device compatibility

– Other than OS, check to see whether the IPTV service provider supports your smartphone, PC, Smart TV, etc., or even browser support. 

Geo-location

– Some IPTV services are geo-restricted in certain countries. However, the best providers are often available worldwide. 

Features

– Certain features are required for smoother experiences, like the EPG TV guide, AntiFreeze technology, multi-screen and multi-language options, and more. 
Pricing & Budgets
Price and budgets are always crucial factors to look into when choosing the best IPTV provider. In reality, some users get tricked into buying IPTVs just because the price is extremely low. You need to be able to look into every aspect, like: 
Monthly plans

– Not everyone is looking for a yearly or quarterly plan. This is why IPTV providers need to include monthly packages that offer the same features and channels.  

Trials

– Personal testing of the service is required. How else would a customer know what they want? A trial or free trial is required, and the providers on our list offer them.

Discounts and deals

– Discounts every now and then are good, especially during seasons like Flash sales,

Black Friday

, etc. 

Refund policy

– Look for providers that are offering a reliable and clear money-back guarantee or refund policy. Always read the policies before buying.  

Add-ons

– Sometimes providers give access to add-ons for an additional fee, like extra device connections, premium channels etc. Look out for them.  
Why Use a VPN for IPTV Services?
There are many reasons why you need an IPTV VPN. Firstly, online privacy and security are needed. FastestVPN hides your IP address, encrypts your data traffic, and ensures that you remain safe by passing all web traffic between your device and its servers.
This is required explicitly while accessing IPTV services and more. Most websites and apps log user data, while at times, your internet service provider throttles speed and bandwidth. This completely ruins your streaming or experience with the best IPTV service. 
Other than that, even though the IPTV providers' services are not geo-locked, some countries prevent access to them. With FastestVPN, you can connect to any one of our global servers and safely stream your favorite on-demand content that these IPTVs offer. 
How Do You Use and Unblock IPTV with a VPN?
As mentioned, even though many IPTV services are available globally, certain countries block access to them. For this reason, you need to change your IP address to gain access to them. Below, I will show you how to unblock IPTV with a VPN anywhere or in any country: 
Subscribe and create your FastestVPN account. 

Download and install the VPN on any supported device. 

Open the app and sign in to your account.

Connect to the best server to change your location.

Get the Downloader App, BlueStacks, VLC Media Player, or the Smarters app, depending on your streaming device. 

Get the IPTV service provider you want.

Start streaming! 
IPTV Not Working with VPN – Troubleshooting Guide
There are many times when IPTV providers use detection tools to see if users connect to VPNs for their service. When that happens, you might be blocked from the service.
 Other than that, some VPN servers are often overcrowded, which tampers with your connection. This can cause the "IPTV service not working with VPN" issue.  If this problem arises, there are a few things you can do: 
Restart your VPN.

Connect to a different VPN server.

Check to see if your internet is working. 

Clear the cache from your device.

Check to see if the IPTV service is functional. 

Stop background apps from running. 
How to Set Up Best IPTV Services on Multiple Devices
To get or set up your IPTV service on your device, you first need to install a media player called IPTV Smarters or Smart IPTV. These apps allow you to pull all the channels that your IPTV service provider is offering. 
However, you need to choose the media player that is compatible with your device. For instance, IPTV Smarters works for both Android and Apple devices, while the Smart IPTV app is only for Android and Amazon-based devices. 
This includes Firestick, Android smartphone, LG, Samsung TV, etc. For the tutorials below, we will use the Xtreme HD IPTV service for installation. With that said, let's begin with the tutorials on how to set up the best IPTV providers on multiple devices: 
1. Amazon Firestick – How to Set Up IPTV Apps on FireTV
To begin, you first need the Downloader app. This allows you to get access to or install IPTV streaming apps like IPTV Smarters or Smart IPTV. Here is how to get started: 
First, ensure you have FastestVPN installed on your Firestick device. This is to prevent ISP throttling. 

On your Firestick, get the Downloader app. 

Go back to "Settings" > "My devices" > "Developer options," and enable "Install from unknown apps."

Launch the Downloader app, and in the URL field, enter "

firesticktricks.com/smarter " and click on confirm. 

Click on "Go" or "OK" and wait for the Smarters app to install. 

Click on "Done."

Launch it and look for the IPTV channel you need. 
2. Android –  How to Set Up IPTV Apps on Android Smartphones
Here is how you can watch IPTV on your Android device: 
On your Android smartphone, go to "Settings."

Click on "Security." 

Enable "Unknown sources."

Go to the web browser and get the IPTV APK file. If you're accessing Xtreme HD IPTV, type the URL "

https://bit.ly/3XYExtx

. "

Wait for the APK file to download and then open it. 

Click on "Install." 

Give it a minute or a few seconds for the IPTV service to install on your Android smartphone. 
3. iOS – How to Set Up IPTV Apps on iOS Smartphones
For this tutorial, we'll take Xtreme HD IPTV from our list of the best IPTV services in 2023. However, note that there are many circumstances where IPTV apps do not support iOS phones. For this, you need to download an IPTV player called IPTV Smarters. Here's how you can begin: 
On your iOS smartphone, go to the App Store. 

Look for the Smarters Player Lite app since that's the only version available on iOS phones. 

Download the app.

Launch and click on accept for the terms and conditions. 

Click on "LOGIN WITH XTREAM CODES API." 

Enter your name, username, password, and the port URL link. 

Click on "ADD USER." 

You can now stream channels from Xtreme HD IPTV on your iOS smartphone. 
4. PC – How to Set Up IPTV Apps on Windows & Mac
For this, you can either use the BlueStacks emulator, VLC Media Player, or MyIPTVPlayer. We went with BlueStacks. Here's how to get started: 
For Windows and Mac PCs, download the BlueStacks emulator from its

official website

.  

Go to your web browser and download the Xtreme HD IPTV APK file. Make sure the source is authentic. 

Open BlueStacks. Sign in with your Google Account and click on "Next."

Click on the install APK icon. You will find it on the right-side menu. It's a little box that says "APK" with a downward arrow. 

Click on the Xtreme HD IPTV APK file from the storage and open it.

It will hardly take a few minutes or less for the best IPTV service app to install on your Windows or Mac PC. 
IPTV Service Commonly Used Terms
If you're completely new to the world of IPTV services and are not sure about what some terms or features mean, we'll cover some of the most commonly used specifications that most IPTV services offer, starting with: 
Connections

– This refers to the number of device connections you can make simultaneously. For instance, some IPTV packages offer 2 device connections, while others offer up to 5. 

PPV

– PPV is short for Pay Per View and gives you access to the biggest live sports events for a price. This includes events WBA, MMA, Wrestling, MBA, and more. 

EPG Guide

– You've read this term over and over again while looking for the best IPTV services. EPG is short for Electronic Program Guide, which helps organize all the shows you've watched or saved. It helps create lists that are neatly organized. Most renowned IPTVs offer a built-in EPG. 

Catch Up

– This feature is for users to get old recordings of a particular TV show or movie. However, this option will only hold those recordings for a few days after the airing of the movie or show. 

VOD

– This is called Video On Demand. It offers users access to limited movies and TV shows that are pre-enlisted on the service. 

IP Locked

– If you see this term on any IPTV service, it means it's not accessible in every country. It will only be available in locations where your IP address was first registered on the service. You can use a VPN to get past that. 

M3U URL

– When an IPTV service gives you an URL that lets you get access to the best IPTV Players like Smarters, TiviMate, and more.
FAQs – Best IPTV Services
Which IPTV is the best?
Currently there are three IPTV services that are the best, Xtreme HD IPTV, Honey Bee IPTV, and Beast TV. They offer more than 10,000 channels and live TV options, have VPN support, HD, 4K, UHD streams, and have multiple subscription packages you can choose from.
What channels are available on IPTV services?
Most IPTV providers often offer popular channels like Fox, BT Sports ABC, NBC, and other local and international options from many countries around the world. The best IPTV services give you numerous categories ranging from movies, TV shows, news, sports, kid's shows, adult content, and more.
What is the results of Xtreme HD IPTV review?
Most Xtreme HD reviews, including our own, point out that it indeed is one of the best IPTV services. It manages to top the list on most review sites for its overall services as a provider. In fact, Xtreme HD has managed to completely replace traditional cable TV, with more live TV channels to choose from. All its streaming links are in HD and 4k resolution.
What is the best IPTV for Firestick?
Xtreme HD tops the list for the best Firestick IPTV service provider. Its app is readily available on the Amazon Store as well as other major Stores. It hardly takes minutes to install on your FireTV devices.
Can I use a free IPTV service?
IPTV stands for Internet Protocol Television, and allows you to streaming live TV content from a wide range of channels using a steady internet connection. However, using a free IPTV service is never a good idea. They come with ads and give you content that violates copyright laws and license agreements. Plus, you won't find a good surplus of channels on free IPTVs compared to legal paid subscriptions.
Which IPTV providers shut down?
This year, 2023, one of the biggest and most notoriously popular IPTV service providers called Cuevan3 was shut down by Disney+, SONY, Warner Bros. and other renowned companies. They had a sizable portion of 800 million views, and over 20 domains, all violating copyright laws.
What devices is supported by IPTVs?
IPTV services are supported by numerous devices like Android TV Boxes, Amazon Fire TV Stick, MAG Boxes, Smartphones, Tablets, PC, gaming consoles, and more. All the IPTV services on our list even offer multi-connection options according to the package you choose.
Is it safe to use an IPTV service?
There are some privacy and security concerns when it comes to using certain unauthorised IPTV services. If you're going for free IPTVs, there's a huge chance they come without any adequate security measures, which in turn exposing users to a multitude of issues like cyberattacks, data theft, and more. However, for safety reasons, it's best you use a paid IPTV service that is renowned and that receives good reviews.
How many kinds of IPTV services are there?
There are a few different types of IPTV services, including VOD (Video On Demand,) Live TV, and Catch-Up TV. However, if you're talking in simpler terms, IPTVs are of two variants; Legal and unverified IPTV services.
Are IPTVs legal?
Yes, typically, using an IPTV service in the US and a few other countries are considered legal. However, you need to ensure you're streaming from providers that are premium and that don't infringe copyright laws.
Can I start my own IPTV service?
Yes, with the right knowledge, you can start your own IPTV service, create its apps, and generate profit from the content you offer on the platform.
Can you watch IPTV channels on multiple devices?
If you're looking for a way to stream multiple IPTV channels on more than one device legally, you will either have to purchase an IPTV service that offers multi-device connections or get more than one subscription.
In-A-Nutshell
Coming towards the end of this list of the best IPTV services, our team of experts tested many and settled only on this list because of its services. The prices are a little steep, but considering the channels they offer, their features, the overall performance, cross-platform support, and more, these IPTV providers make worthy mentions on our list. 
Take Control of Your Privacy Today! Unblock websites, access streaming platforms, and bypass ISP monitoring.
Get FastestVPN