WireGuard Protocol Now Powered by FastestVPN
WireGuard Protocol Now Powered by FastestVPN
By Nancy William No Comments 2 minutes
Powered to be safer, faster, and power-saving, FastestVPN now introduces the new WireGuard protocol on all apps! Every VPN protocol serves a purpose, but only some protocols meet particular requirements. FastestVPN offers the industry-leading protocols, IKEv2 and OpenVPN (TCP/UDP), and the Auto Protocol and is now rolling out the in-demand WireGuard protocol.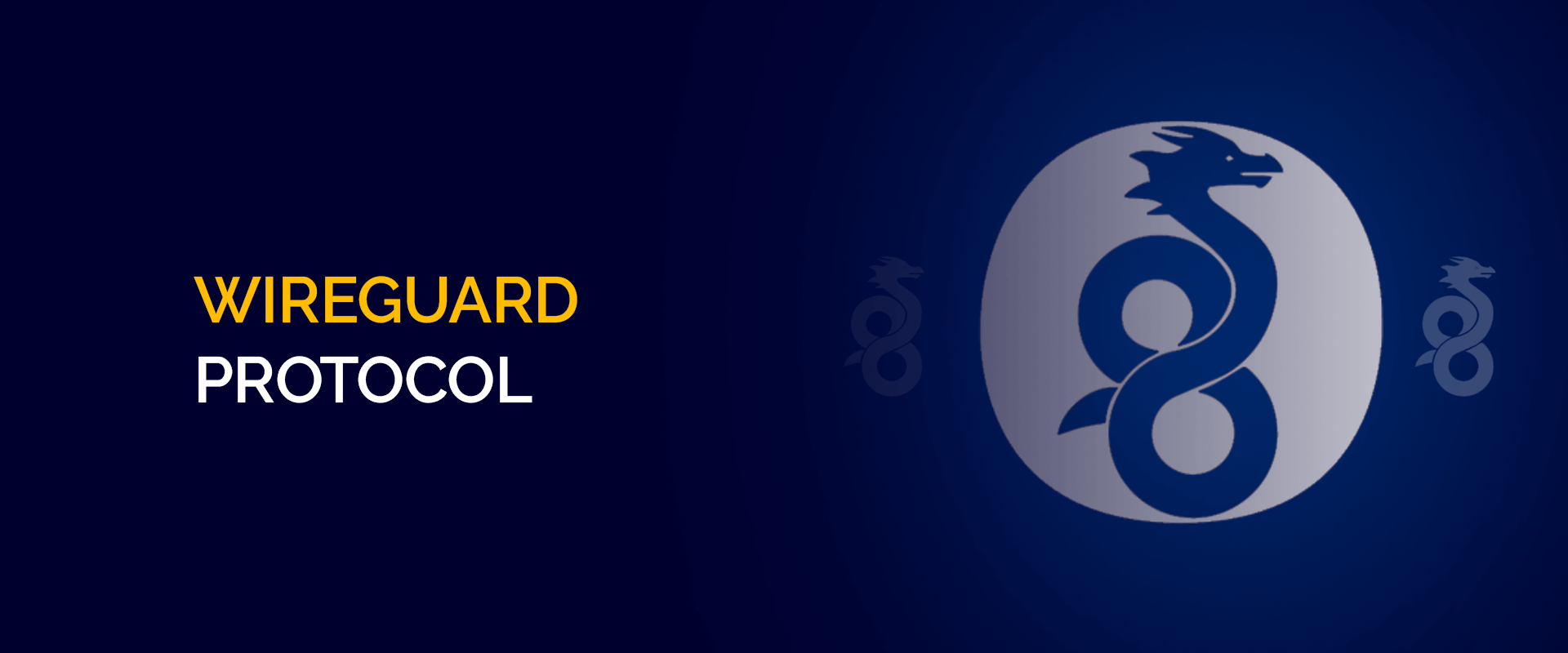 WireGuard is the latest spin-out in the advancement of VPN technologies, and this open-source VPN protocol is set to make connections much safer and faster while connected to the FastestVPN apps. We're dead-set on offering our users more than they bargained for with this turnout.
The OpenVPN protocol was always one step ahead for years, but the WireGuard protocol is designed to inherently replace the latter with more stability, security, and faster speeds.
Compared to the OpenVPN and IKEv2 protocols, the WireGuard protocol is created with lighter code, comprising around 4000 lines of code; this is way less compared to older protocols, leaving smaller room for data compromisation and leaks. It's now the industry's most sought-after protocol, where its connection handshakes rotate every few minutes. This is crucial to provide impenetrable keys for perfect forward secrecy.
WireGuard VPN Protocol Key Benefits
Quick and stable connection initiation.
Faster speeds
Accurate access to the streaming services
Tighter encryption and security
All this is now added to the FastestVPN security suite, among other changes like 10GB speed and higher servers, Split-Tunneling, new UI, Double VPN server, and separate tab for streaming servers.
How to Setup WireGuard on FastestVPN
Sign up for FastestVPN and create your account.
Download and install the VPN app on your device.
Launch the VPN.
Open the FastestVPN "Settings."
Select the WireGuard protocol.
Connect to the best server.
You can now use the WireGuard protocol for improved speeds and security.
FAQs – WireGuard VPN Protocol
What is WireGuard? 
Just like any device, like your Android phone, communicates with a VPN server, WireGuard is an open-source communication protocol that is free and easier to use than other protocols. It's designed to lead to better security and speeds, enforcing higher levels of encryption for a VPN.  
Is WireGuard safe? 
Yes, WireGuard is exceptionally safe, especially when paired with a secure VPN. It works way better than IKEv2 and OpenVPN, ensuring no attacks or data leaks. 
Does WireGuard use UDP or TCP? 
The WireGuard VPN protocol only uses UDP, unlike OpenVPN. There are many advantages to the protocol using just UDP, and it further supports IPv6 throughout the entire tunnel making it impenetrable
How does WireGuard work?
Built on state-of-the-art cryptography, the WireGuard VPN protocol utilizes network code to induce an encrypted tunnel. This tunnel is created between two devices that are structured on symmetric encryption. Even if you switch between networks, the WireGuard protocol on the VPN continues to function without having to reconnect after every few seconds. 
Is the WireGuard protocol faster than OpenVPN? 
Yes, the WireGuard protocol has been tested and proven to work way faster than OpenVPN. Its speeds are faster, and its security is much tighter. Considering just a few reliable VPNs support it, FastestVPN is now added to that list. 
Can we use WireGuard for streaming? 
Yes, WireGuard is one of the best VPN protocols that FastestVPN now offers to create faster speeds and access to geo-restricted streaming services like Netflix, Hulu, BBC iPlayer, and gaming apps like PUBG. 
Is WireGuard safer than OpenVPN?
Both OpenVPN and WireGuard are safe, but WireGuard has been tested and proven to be much safer since it's simpler to audit. Experts also prefer it for its smaller attack surface. 
Can we use WireGuard for torrenting? 
Yes, you cause it for torrenting, specifically if you're using Windows or Mac. However, the result will not be the same for every VPN, which is why FastestVPN is recommended. 
Take Control of Your Privacy Today!
Unblock websites, access streaming platforms, and bypass ISP monitoring.
Get FastestVPN