What the New Proposed VPN Regulation in China Means for Privacy
What the New Proposed VPN Regulation in China Means for Privacy
By Nick Anderson No Comments 4 minutes
China is known to have some of the toughest laws on the planet and harsh penalties for those who break them. The online space is something that China has controlled for years by limiting access and allowing only websites and services that it deems suitable. The situation will only worsen for the residents with the proposed VPN regulation in China. Privacy in China is about to take another hit; here's what this means for you if you live in the country.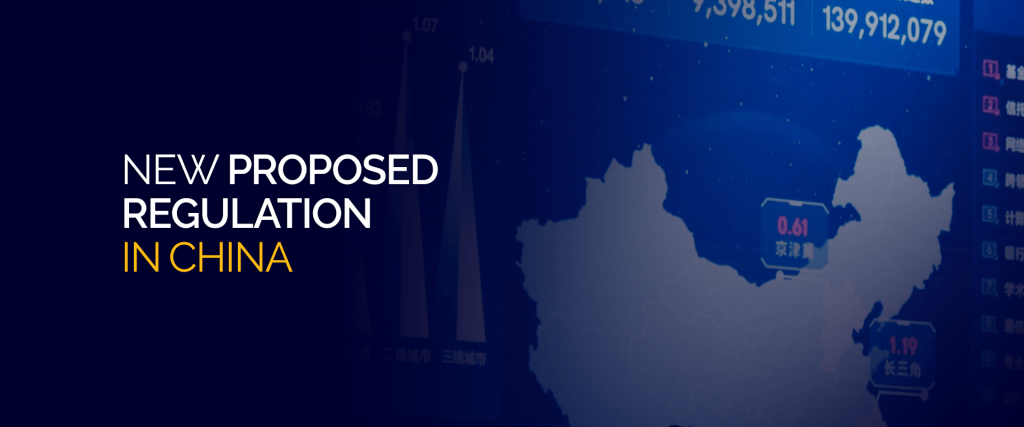 The Great Firewall of China
It's no secret that authoritarian governments do not like VPN services because they allow users to bypass restrictions imposed by the governments. The national firewall of China dubbed as the "Great Firewall of China" is true to its. It is an active firewall that monitors every cross-border communication and controls what the people of The Republic of China can access.
The Chinese government has severely limited what websites, services, apps can be used. Many websites that we take for granted are inaccessible in the country. Resources like Wikipedia and Google Search that are incredibly useful are banned in China. The list of websites banned in China is too big. From social media platforms such as Facebook, Instagram to publications such as The New York Times are viewed as unfiltered content. The greatfire.org is a website that lists all the domains that have been banned in Mainland China.
Over time, the firewall has only grown stronger. The firewall employs Deep Packet Inspection (DPI) technology to inspect even the payload of data packets, not just its destination. The firewall can recognize VPN traffic and block it. Very few VPNs work in China; some citizens have resorted to using other tools like Shadowsocks proxy.
The New Proposed VPN Regulation in China
The government is looking to strengthen its grip on services that allow users to bypass censorship.
The recent regulation proposed by lawmakers in China seeks to prevent further the use of services that can give users the functionality to bypass the national firewall. The "Network Data Security Management Regulations" outlines that any tool designed to bypass "the cross-border data security gateway" is strictly prohibited. Chinese authorities impose these bans with harsh penalties. Under the new regulation, any individual or organization who is caught providing VPN or proxy service can be fined up to 500,000 yuan (approximately $78,362) or up to ten times the amount of money made from selling the tool.
While the regulation focuses on unauthorized VPN services that businesses use to connect with the internet or to international branches in a Site-to-Site VPN fashion, this will no doubt affect commercial users as well. Commercial VPN services cannot operate in China without registering themselves with the government, which is another way of saying that the providers must agree to record every activity of users.
VPN is not only used commercially, but many businesses rely on it for operations. A digital marketing business cannot hope to deliver if it cannot access Facebook, Instagram, and Snapchat. The solution is that businesses must either register their VPN or use a VPN that the Chinese government has approved.
China's crackdown on VPNs is not news. In 2017, Apple was forced to remove hundreds of VPN services from its App Store for China at the request of the Chinese government.
The Chinese government sentenced a man in South China to five and a half years of prison for providing VPN services. As the new proposed regulation outlines, the man was also fined 500,000 yuan, which was equal to the amount he made from selling the services. In 2019, another man was fined 1,000 yuan for simply accessing censored websites.
Experts believe that this VPN regulation in China will pass through without hurdles.
How to Access Blocked Websites in China
VPN services are still operational in China. FastestVPN works in China when you connect manually using the OpenVPN client.
As China tightens its grip on VPN and proxy servers, residents of China keep a lookout for tools that can evade detection. Shadowsocks is one such solution that is popular for successfully evading the Great Firewall of China. It is based on the SOCKS5 protocol.
Conclusion
China's attempt to block VPN services is a testament to its capability of bypassing censorship and hiding online activities. Its encryption is one of the pillars that make private internet browsing possible. FastestVPN has 550+ VPN servers worldwide that you can access to bypass censorship and geo-restriction.

Take Control of Your Privacy Today!
Unblock websites, access streaming platforms, and bypass ISP monitoring.
Get FastestVPN