Ciphered to Perfection: Endpoint Security and Optimization
Ciphered to Perfection: Endpoint Security and Optimization
By Janne Smith No Comments 6 minutes
Regardless of size, all organizations require a comprehensive cybersecurity program that includes endpoint security. Traditional antivirus software has given way to complete defense against sophisticated malware and dynamic zero-day threats.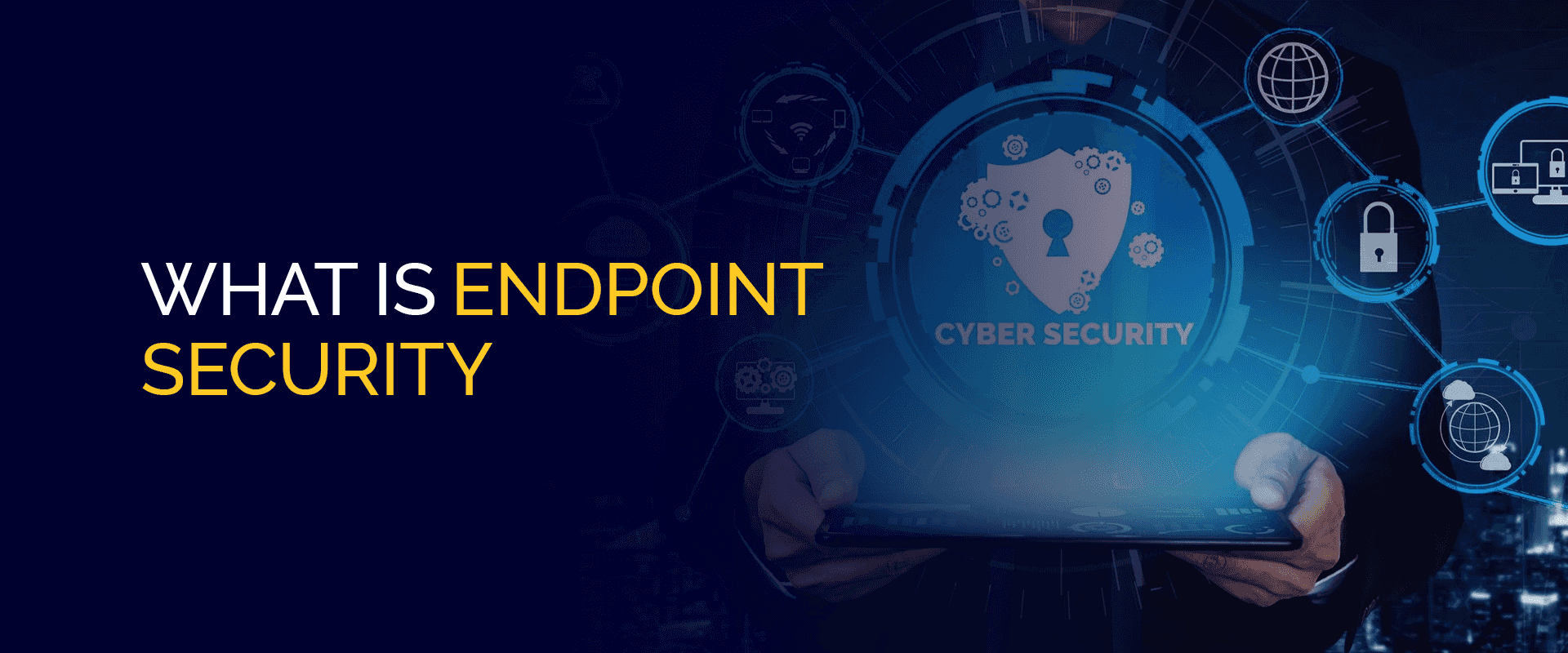 But what is it, how does it operate, and why should you care about its importance and optimization?
What's Endpoint Security
Endpoint protection, sometimes called Endpoint Security, is defending endpoints, including desktop, laptop, and mobile devices, from potential cybersecurity threats. These endpoints might act as entry points for hackers to access corporate networks.
Endpoint protections' main objective is to safeguard these access points against damaging assaults, assuring the overall safety of the company's digital infrastructure.
Why Is Endpoint Security Important for Businesses?
According to a study by Ponemon, endpoint assaults were among the most frequent incidents respondents had encountered. Of the firms that had experienced an attack, 81% involved malware, and 28% faced it on stolen devices.
Enterprise networks comprise more endpoints than ever since more workers work from home or use public Wi-Fi on the road. Additionally, every endpoint can serve as a point of attack.
Cyberattacks may target companies of any size. Protecting against threats that penetrate via endpoints, such as mobile devices, is becoming more and more challenging. These devices are vulnerable to hacking, which can result in data leaks.
And, to bypass these threats, a VPN also comes of great help. But only a trusted VPN can have you covered, such as FastestVPN. Featuring an AES 256-bit encryption, all online activities are guaranteed to be safe, thanks to a military-grade encryption method. Risking your data is never worth it, especially for a business.
Businesses must safeguard their data and maintain insight into sophisticated cyber threats. However, many small and medium-sized firms cannot monitor network security and customer information continuously, and they frequently consider safeguarding their network only after a breach has occurred.
Even yet, organizations might concentrate on their computer networks and architecture while letting a few of its most susceptible aspects uncovered, namely endpoint devices.
How Does Endpoint Security Work?
Endpoint protection platforms (EPPs) examine incoming files upon joining the network and weed out potential dangers. Nowadays, EPPs leverage cloud technology to store an ever-growing repository of threat information. This eliminates the need for endpoints to bear the burden of storing and maintaining such data locally, including the frequent updates required to keep these databases current
Accessing this data on the cloud also offers increased speed and scalability. Within the Endpoint Protection Platform (EPP), administrators gain access to a centralized dashboard deployed on either a network gateway or server. This revolutionary platform empowers cybersecurity specialists to control security measures for each specific device remotely.
To activate EPP, custom client software is allocated to individual endpoints, available through a SaaS model, remotely managed, or directly installed. Once configured, the client software handles updates, authenticates login attempts, and enforces corporate policies from a single, easily accessible location.
EPPs shield endpoints using application control, preventing risky or unauthorized app usage, and encryption techniques to ensure data remains secure and protected.
What Can Be Considered an Endpoint?
Any device connected to a network falls under the category of an endpoint. With the increasing adoption of IoT or employees bringing their own devices, the ratio of individual devices linked to a company's network is rapidly escalating. While it may look convenient, it's an endpoint to malware and a clear signal for data threats.
Endpoints encompass a diverse range of devices, including those commonly recognized, such as:
ATM Machines
Laptops
Printers
Mobile Phones
Smart Watches
And much more
What's API Endpoint Optimization?
The typical data breach costs $4.27 million. And that's where Endpoint optimization steps in.
API endpoints are the foundation of every application and must be optimized for optimal performance. Endpoint optimization is the practice of enhancing throughput while lowering latency and improving response time.
It entails analyzing current endpoints, comprehending their behavior, and modifying them to increase performance. API endpoint optimization can assist in minimizing server resource costs, enhance the user experience by lowering response times, and boost scalability by processing more requests with fewer resources.
It can also aid in the security of apps against malicious assaults. Developers may guarantee that apps function at top efficiency by optimizing API endpoints.
How to Optimize Endpoint Security?
One-third of small firms in the United Kingdom and the United States utilize free-of-charge, consumer-grade cybersecurity, while 23% don't leverage endpoint protection.
However, that's mostly because discovering the perfect security solution for your firm in a competitive market might be difficult, but that's where our top-optimization strategies come in.
Here are the top 3 End Point Protection optimization tips:
Embrace Robust Endpoint Protection Solutions
Exploring the realm of security options while seeking reliable endpoint protection tools can be a daunting task. Company resources are filled with acronyms that promote cutting-edge solutions – EDR, NDR, XDR, EDPR, etc. And more businesses are implementing EDR, NDR, and XDR – allowing easier malware and data theft detection.
Implement a Zero-Trust Security System
Zero trust security is the premise that no one on the network can be trusted unless they have the necessary authority and can verify they are who they say they are.
However, before implementing maximally stringent rules across the company, your firm should determine which endpoints require the greatest protection and which can afford more leeway.
Patch the Network
Patching needs to be just as natural and automatic as breathing. Of course, companies will always confront situations where patching could be more viable, such as a lack of ongoing vendor support. However, patching should be prioritized when it is within their ability.
FAQs - Endpoint Security 
Which Endpoint Security is best?
Endpoint protection from Symantec comprises antivirus and malware protection, firewall and prevention of intrusion systems, network and website safety, and email security. SEP delivers Advanced Threat Protection by detecting and blocking known and undiscovered threats in real-time using a combination of trademark and behavior-based detection approaches.
What does endpoint protection do?
Endpoint Security assists enterprises in keeping network-connected devices safe. Organizations can prevent hazards and detect unusual behavior by making the endpoint part of the fresh perimeter.
Why is endpoint security needed?
Endpoints are access points for a corporate network and establish points of entry that malicious actors can exploit. End Point Security software safeguards these entry points against unauthorized behavior and malicious activities.
What is an Endpoint Security example?
A prime Endpoint Security example is a Firewall. It can manage network traffic between endpoint devices.
Final Note
The emergence of BYOD and IoT has sparked a general threat of malware attacks or data leaks. But with every problem comes a solution. To secure the device endpoint security, and optimization steps can result in a complete data protection guarantee.
Speaking of that, it's always recommended to use a VPN, like FastestVPN, while browsing online. This makes your online activities intractable due to military-grade encryption technology and protocols like WireGuard. Take data protection to the next level.
Take Control of Your Privacy Today!
Unblock websites, access streaming platforms, and bypass ISP monitoring.
Get FastestVPN