What is Deep Packet Inspection and What Are Its Security Challenges
What is Deep Packet Inspection and What Are Its Security Challenges
By Christine Margret No Comments 5 minutes
Deep Packet Inspection is a technique that cloud generation Firewalls and network providers use. It monitors data while transmission. DPI is used to inspect data and filter out any malicious or unwanted traffic. Let's delve deeper to understand what Deep Packet Inspection is, how it works, and why it is necessary.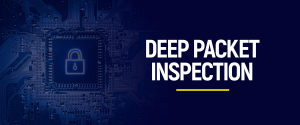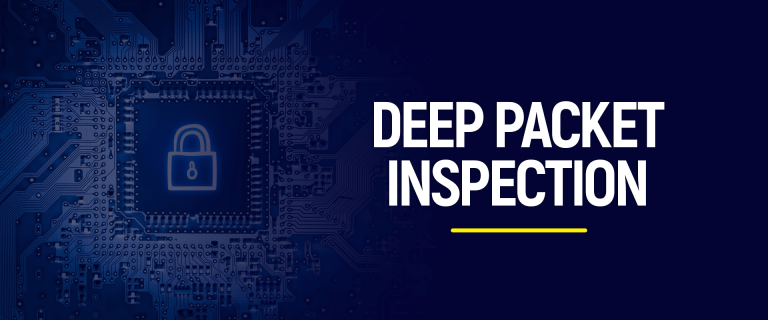 What is Deep Packet Inspection?
DPI or information extraction or complete packet inspection is a packet filtering technique. It processes data in detail, checks all the content inside the data packet being sent and received. Later, re-routes data when needed.
A typical static/stateless packet filtering only inspects headers of the data packets. DPI, on the other hand, checks for both header and the content inside it. Without it, malware will easily pass through the Firewalls therefore, DPI security is necessary.
A rule set that is either approved by the ISP or network administrator is a core part of this technology. Any packet that doesn't comply with the ruleset will be dismissed. The DPI rule set is a criterion that approves or disapproves data if it doesn't match to a protocol, or having viruses, spam, malware, or intrusion.
Deep Packet Inspection Tools
Firewalls that contain IDS features, including a content inspection, usually follow the DPI method. Other than Firewalls, IDS (Intrusion detection system) also utilizes the DPI technique. IDS emphasizes protecting entire networks instead of detecting particular attacks. However, to work things out, some DPI tools are required:
Pattern or signature matching
Pattern or signature matching is good for the Firewalls with enabled IDS features. It inspects each packet against a database of identified network attacks.
The technique works great for familiar attacks. It means that this approach is not suitable to protect your system from new or unknown attacks.
Protocol anomaly also known as default deny approach. Firewalls with enabled IDS features can rely on this protocol. Protocol anomaly is quite restrictive but protects the system against unknown attacks. It rejects traffic in one go if not matching the protocol rules.
IPS solutions are also compatible with the DPI technique. IPS refers to the intrusion prevention system. Both DPI and IPS together can detect and fight threats. One downside to the approach is the risk of false positives, which can be slightly controlled through some conservative policies.
Uses of Deep Packet Inspection
Various purposes can be served through DPI technology. While effectively working as an intrusion detection system, DPI can also combine the functionality of intrusion prevention as well as intrusion detection.
Deep Packet Inspection works great for network security. It allows your network to recognize specific attacks like denial of service and buffer overflow attacks. DPI also detects other security flaws, viruses, and spyware caused by malicious traffic. Other security tools, on the other hand, fail to do that.
Just like an antivirus program, DPI also prevents and detects malware. However, it identifies a threat at a very initial level before it hits the end-user. Large network companies can use DPI to detect viruses. It will also prevent viruses from spreading in the entire corporate network.
This deep traffic analysis technique also helps organizations in preventing data loss. It asks employees to get the necessary permission and clearance before sending any email that contains confidential data.
There are more benefits to the DPI network. It helps you to prioritize important messages and manages network flow. With DPI, P2P downloads are way more manageable. Deep Packet Inspection also enables you to throttle or slow down the data transfer rate.
Like most technologies, DPI also used at a higher level for eavesdropping and online censorship. Government authorities use this technique to monitor and restrict access to inappropriate content.
What's more? it also supports targeted advertisements. DPI contains data packets and identifies where these packets are coming from and where they are going to. Your ISP can collect this information to send to third-party advertisers. These advertisers use such data for a targeted advertising campaign.
DPI Vulnerabilities
Just like every other technology, DPI also has some vulnerability. You should think carefully before implementing DPI. In case, if you are capable of meeting DPI challenges only then protect your traffic from Deep Packet Inspection. Here's the overview of a few DPI vulnerabilities.
DPI makes your network slow because it dedicates resources to the Firewall to manage the processing load.
DPI needs continuous update and revision to work effectively. It also requires huge processing power.
DPI enables ISPs and the Government to spy on you and block certain content.
HTTPS and VPN traffic might hinder the DPI performance because data is encrypted, and it is difficult to look into the encrypted data packets. Firewalls are now providing HTTPS inspections that decrypt HTTPS-protected traffic and analyze if the traffic is allowed to pass through.
Conclusion
DPI will be a critical tool for advanced IT security. Combining DPI with other network security strategies will ensure a high level of security for your enterprise. It will keep threats and malware far from your network.
Take Control of Your Privacy Today!
Unblock websites, access streaming platforms, and bypass ISP monitoring.
Get FastestVPN