Ways to Enhance Radio IP Security
Ways to Enhance Radio IP Security
By Christine Margret No Comments 6 minutes
With the arrival of 2021, it's been 91 years, and we are still not getting over radio technology. Every day, millions of people tune into their favorite radio station to catch up on something great, and that's what makes radio one of the primary communication channels.
Technology is revamping every day, but radio is still there to entertain; in fact, it infotains its listeners.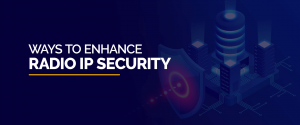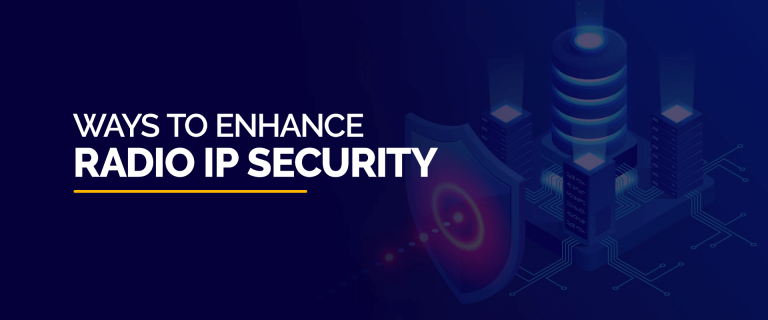 According to the Statista Research Department, radio listenership surged heavily in the USA because of the pandemic during March 2020.
The use of radio will continue to grow, and one major reason is it keeps listeners updated with the latest news regardless of any inevitable accident.  Radio keeps working on, and that's why it is yet deemed as the time-less technology.
In many countries, the radio is still using by the Government to make crucial announcements public. Not only that, mobile companies charge extra money when they offer FM radio as a feature.
Many people are also planning to use this platform as a business opportunity. Likewise, if you have some cash in your bucket, then starting a radio broadcast will help you make a quick buck.  You can also check an outlook on starting a radio business here.
However, before getting your feet wet in the business, it's significant to know the depth. Many of you may have no idea what it takes to combat IP incursions during the broadcast. So, this blog is your chance to know all the security prospects required to fight IP infiltrations. First, let's find why IP security is critical for radio broadcasting.

Why IP Matters for Radio Broadcasting?
IP means internet protocol that helps devices to communicate over the network. In radio broadcasting, network engineers use RoIP technology to assimilate VoIP- two-way communication.
The entire communication works via signals, towers, and copper lines. If RoIP gets hacked, or compromised, then the whole broadcast will go off-air. It's crucial to maintain IP security to stay on-air while broadcasting.
What Are the Considerations for Radio IP Security?
Curbing IP Network security is essential for broadcasting. It helps in maintaining standards for managing radio communications. Broadcasters must pay heed to protect the technical broadcast plant against external cyber threats.
The journey of the entire radio IP security starts with protecting physical assets. Broadcasters should plan on how to limit physical access to the network infrastructure. Moreover, monitoring electronic access is also significant.
The next big consideration for radio IP security is controlling host applications that try to connect your network. Host applications enter your network to form system havoc; consequently, stopping those is a must.
The best way to prevent host devices from accessing your network is to restrict or disabled unused ports. Also, hide your MAC address for added security.
To achieve the highest level of IP security, protecting the confidentiality and network accessibility is needed. Therefore, consider enabling your network security features like ACL, Firewalls, Application security, IPSec, administrator, and lower-level access.
The last thing that asks for attention is data transmission security. For transporting data securely, use high-security protocols like TLS/SSL.
Other Ways to Secure IP Broadcasting
The broadcasting industry is largely based on the internet; therefore, it's vital to harden cybersecurity across the system.
Using the same tools required for internet safety will work. These tools include high-security protocols, TLS/SSL, VPN, Firewalls, and antivirus software. Besides that, implementing segmented system architecture will significantly uplift your broadcast security experience.
Sometimes the lack of monitoring may lead you to threats like hacking or data infiltration; hence, it is suggested to follow a frequent review log policy. Ensure keeping an eye on connection attempts, and set alarms when excessive traffic is found on Administrative ports.
Lastly, enable 2FA and network passwords for maximum protection. Just make sure to create a highly complex password that is difficult to crack.
Types of Radio Broadcasting
In radio, broadcasting refers to the transmission of voice using radio-frequency waves. With time, various broadcasting types appeared on the surface, and that you can tune into multiple radio stations instantly. Below, you can find the most common types of radio broadcasting functioning today.
Analog Radio
Analog radio works with two main models. One is amplitude modulation (AM), and the other is Frequency modulation (FM). This type of broadcasting feeds a single transmitter and is known as the AM station or FM station. Each station is capable of running more than one transmitter in the same or different region. AM radio functions through a long-wave band, but its frequencies are lower than FM waveband. However, AM radio is great for long-distance broadcasting. Both AM and FM radio transmit signals to multiple channels, including cars, homes, mobile, etc.
Digital Radio
Digital radio mainly uses digital signals to broadcast, unlike analog radio that uses analog signals. Technically, digital radio is more advanced than FM/AM radio. It uses four main systems IBOC, DAB, ISDB-TSB, and DRM. All these models work differently from each other. The AM/FM radio signals cannot be delivered when they collide with a tall building or other obstruction. Yet, digital radio comprises an in-built technology to filter signals for transmission.
Internet Radio
Internet radio uses worldwide or nationwide third-party telecommunication providers to transmit audio streaming to the end-users. There are no licensing or bandwidth limitations on internet radio, so you can enjoy as many services as possible.
Satellite Radio
Satellite radio uses satellites for broadcasting content. Compared to other radio types, it covers a wide geographical area. Not to forget mentioning that it's a subscription-based service, which means you can't tune satellite radio for free. In this type of radio broadcasting, the signals are delivered to the satellite stations and then spring back to radio receivers.
Conclusion
Maintaining general IT security in broadcast equipment helps network engineers to achieve high-level security. Ignoring how your devices are communicating within the network will affect the overall broadcasting. Use this blog as your guide to consider IP securities for radio broadcasting and defeat broadcasting vulnerabilities.

Take Control of Your Privacy Today!
Unblock websites, access streaming platforms, and bypass ISP monitoring.
Get FastestVPN