How to Watch Zattoo Abroad – Outside UK
How to Watch Zattoo Abroad – Outside UK
By Johan Curtis No Comments 4 minutes
Zattoo is a TV platform for IP-based transmission (streaming) of TV channels and VOD (Video On Demand) content over the Internet. It can be used on a variety of devices including computers, TVs, mobile phones, and tablets. With it, you can watch your favorite TV shows anytime and anywhere wirelessly and free of contract. It's simple to set up and use and offers multiscreen as well.
Zattoo is actually Europe's leading TV-streaming provider. It's a great-value app which is marred by only one disadvantage – it's not available everywhere in Europe. If you're from the UK, France, Switzerland or Germany, you're good to go. However, if you come from another country, you're really missing out on this amazing streaming service.
---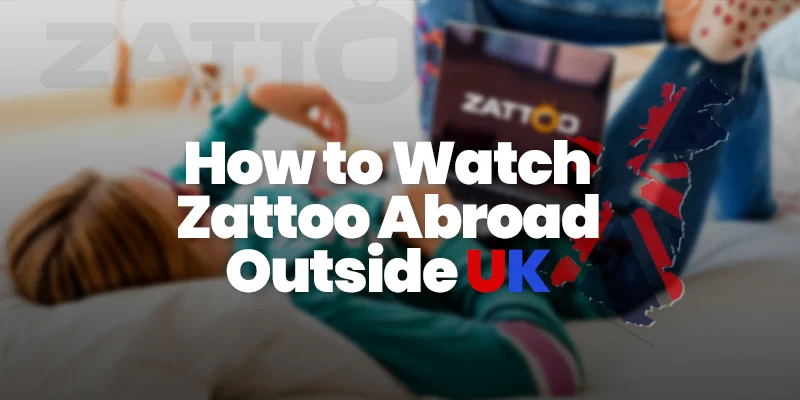 ---
Fortunately, there's an "app" for that as well. The only way to access Zattoo outside the UK is to use VPN services for streaming. If you're unfamiliar with the term, a VPN or Virtual Private Network is a service which extends a private network across a public network so you can access content on that private network as if you were directly connected to it. The web these days is literally flooded with VPN solutions. Some are free while others don't come for cheap. If you really want a premium VPN experience, you'll need to pay a premium price.
It's not that free VPNs aren't good at all. However, they do have certain limitations that can ruin the overall experience, especially for Zattoo and other streaming services. With VPNs, you get what you paid for. If you want to watch Zattoo outside of the UK, you'll need to buy a premium VPN package. There are many choices available on the market, each one with its own advantages and disadvantages. Below you can take a look at what you need to pay attention to when picking a VPN service for Zattoo.
---
Speed
If your VPN provider isn't fast, how do you expect to stream content? Streaming services such as Zattoo require a stable high-speed internet connection so you can watch Game of Thrones' last season and all those other shows in true HD quality. Without reliable speed, expect a lot of "buffering" on the screen. And, that surely isn't what you were hoping for, right?
So, when picking a VPN service for Zattoo, find one that's blazing fast.
---
Servers
Make sure your VPN service of choice has several countries available on the list. This means that you get access to servers from said countries, and the bigger the number, the better for you. The good news is that premium VPN services nowadays have a ton of servers in a ton of countries so you can just pick the one that suits you best.
---
No-Log Policy
Your VPN choice must have a no-log policy which means it won't track your data. If you pick a VPN that records everything you do online, your sensitive data may be susceptible to attacks and leaks. The data might then be sold to third-parties (Cambridge Analytica, anyone?) or even used by surveillance agencies.
So, when shopping for a new VPN, find a service with a no-log policy. Trust us – you don't want anyone poking around in your browser and collecting data.
---
Number of Simultaneous Connections
When you're searching for a new VPN service so you can watch Zattoo outside the UK, you need to pick one that allows multiple simultaneous connections. Some VPNs can be installed on an unlimited number of devices, but only 2-3 can be connected to it at the same time. You don't want that for Zattoo. As it's a streaming service available on a range of devices, it'll be better for you to find a VPN that allows multiple connections.
In that way, you can enjoy your favorite TV shows anytime and anywhere.