How to Watch Women's World Cup Semi-Final Live Online
How to Watch Women's World Cup Semi-Final Live Online
By Johan Curtis No Comments 6 minutes
FIFA Women's World Cup is currently running its course and on its way to the Knockout Phase. The Group Phase has featured many exciting encounters, such as Germany vs Spain. But Knockout Phase is only going to get more exciting for one simple reason. The phase will include qualifying matches that will land the teams a spot in the Semi-Finals. We don't even need to say why the Semi-Finals are important.
The teams that have moved up to Group of 16 in the Knockout Phase are Norway, Australia, France, Spain, and Spain – the others are awaiting the outcome of impending matches.
The Semi-Final round will include four teams that will play one match against each other. The two winning teams will then proceed to compete against each other in the Final Round that is scheduled to take place on July 7 at Stade de Lyon. So, read on our guide to know how to watch the Women's World Cup Semi-Final live online.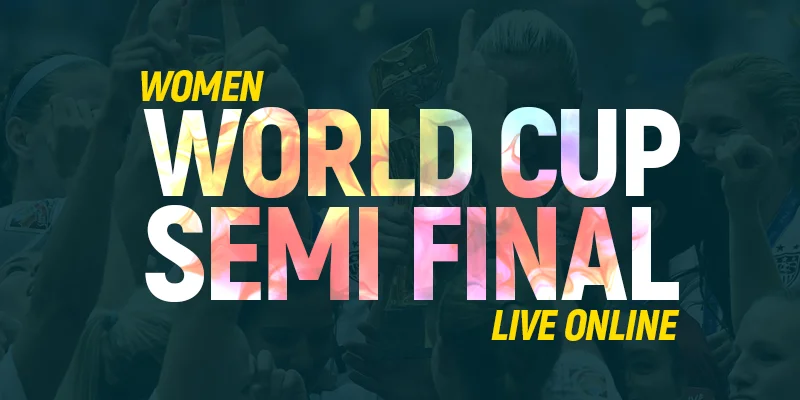 Women's World Cup Date, Time and Venue
Date: July 2, 2019
Time: 3:00 PM Eastern Time
Venue: Stade de Lyon, Lyon, Paris
The second Semi-Final round will take place on July 3 at the same time and venue.
Stream Women's World Cup Live Online on Various Devices
Fox Sports will resume its normal broadcasting of FIFA Women's World Cup for the Semi-Final round. People in the United States can look forward to the entire Knockout Phase including the Semi-Finals just like the preceding matches.
The problem, again, is that Fox Sports can only be accessed if you're in the United States. Either that or you'll have to catch the broadcast on BBC if you are in the United Kingdom. Fox Sports provides the convenience of streaming through the internet. And for many, Fox Sports is already part of their network provider's offering.
So, if you have access to Fox Sports through your network provider then you don't need to do more. Just download the app on your device. But what if you're not in the United States? Let FastestVPN take care of that problem for you. The high-speed servers in the United States will grant you access to all such geo-restricted streams.
Follow as we explain how to get FastestVPN working on your favorite device to watch Women's World Cup Semi-Final live online.
Watch Women's World Cup Semi Final on Roku
Roku's capabilities allow you to stream from a number of content services like Fox Sports. It's incredibly easy to setup VPN on Roku. Here's how:
Setup VPN in router and use US IP address to connect
Ensure that Roku is connected
Download and install Fox Sports on Roku through the app store
Sign-in to Fox Sports
Click on the Women's World Cup live stream to start watching
Watch Women's World Cup Semi Final on FireStick
With FireStick, you get the same streaming capabilities through a number of streaming services. It's a great companion for living room entertainment, especially if your TV does not support app functionality.
Download and install FastestVPN on FireStick
Connect via US server
Now download Fox Sports through the app store
Once installed, launch Fox Sports and sign-in
Check the sections of the live program to catch the event
Watch Women's World Cup Semi Final on Kodi
Kodi is remarkable as a media streaming application. Here it's more convenient because installing Fox Sports on Kodi does not require a third-party repository.
Use router configuration process to setup FastestVPN in router with US IP address
Connect Kodi device to the router
Launch Kodi
Click on Settings
Click on Add-ons then select Install from Repository
Then go to Kodi Add-ons Repository > Video Add-ons > Fox Sports 1
Start watching Women's World Cup live online
Watch Women's World Cup Semi Final on Xbox One/PS4
Whether it's a Sony console or a Microsoft console, Fox Sports is equally good on both platforms. The app is available through their respective digital stores. Here's how to setup FastestVPN on Xbox One/PS4:
Enable VPN in the router for your Xbox One/PS4
Connect your Xbox/PS4 to the router
Connect with US IP address
From Xbox Store/PlayStation Store, lookup Fox Sports app then download it
Launch Fox Sports and sign-in to the service
You now have everything you need to watch Women's World Cup on Xbox One/PS4
Watch Women's World Cup Semi Final on Apple TV
Apple TV is a robust media device, allowing you to stream your favorite movies and TV shows in up to 4K Ultra High-Definition quality. The process requires you have access to App Store on Apple TV which is why this method is only for Apple TV 4th generation and above.
Connect to US server with router configuration
Connect Apple TV to the router
Download FastestVPN from App Store
Launch the app from your Apple TV then log-in with your credentials
Head to live section then click on Women's World Cup link
If you have an Apple TV 3rd generation or lower, then use AirPlay to stream off your iOS device to the big screen.
Watch Women's World Cup Semi Final on iOS/Android
Last but not least, iOS and Android are likely to be the most popular devices for watching the Women's World Cup live online.
Lookup FastestVPN in App Store/Play Store
Install it then connect to US server after launch the app
Go back to App Store/Play Store to download Fox Sports app
Launch the app once it has installed
Sign-in to Fox Sports
Click on Women's World Cup live stream link to start watching
Conclusion – Women's World Cup Semi-Final live online
The list of teams who will compete in the Semi-Final round is unknown at the moment. The outcome of Quarter Final round will reveal which teams make it to the round that qualifies two teams for the Final Round.
In the last championship, United States, Japan, Germany, and England were the teams that made it to Semi-Final round. Excitement is certainly in the air as fans hope to see which teams successfully qualify for the round this year.
Take Control of Your Privacy Today!
Unblock websites, access streaming platforms, and bypass ISP monitoring.
Get FastestVPN