How to Watch Winter Olympics 2018 on Roku
How to Watch Winter Olympics 2018 on Roku
By Johan Curtis No Comments 4 minutes
All Olympics fans eagerly waiting for Winter Olympics know that it is now not very far away. Already having steered through the first week of February, the best sporting moments are just around the corner now. Watch Winter Olympics 2018 on Roku live on your screens exclusively with just a few simple steps.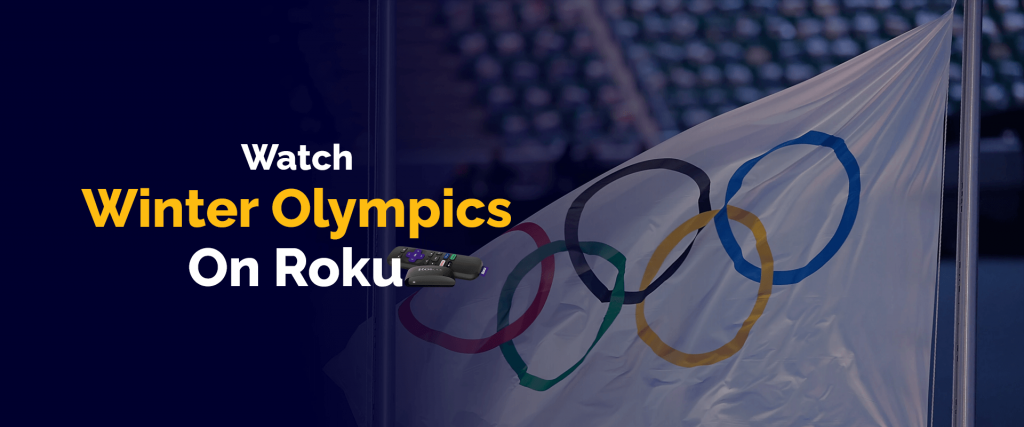 Location of Winter Olympics 2018
Winter Olympics 2018 will be held in PyeongChang at the PyeongChang County on the 9th of February. According to Korean Standard Time, the opening ceremony will take place at 8:00 p.m. If you're waiting for live coverage in the US, you should tune in at 6:00 a.m. for the opening ceremony. Similarly, the closing ceremony will be on Sunday on the 25th of February.
---
Winter Olympics 2018 Schedule
World's much-celebrated sporting event will start on February 9th and end on February 25th. Wait for the events that take place to just mesmerize you completely. Men's ski jumping, ice hockey, snowboarding, women's speed skating competition and women's biathlon will leave you in awe.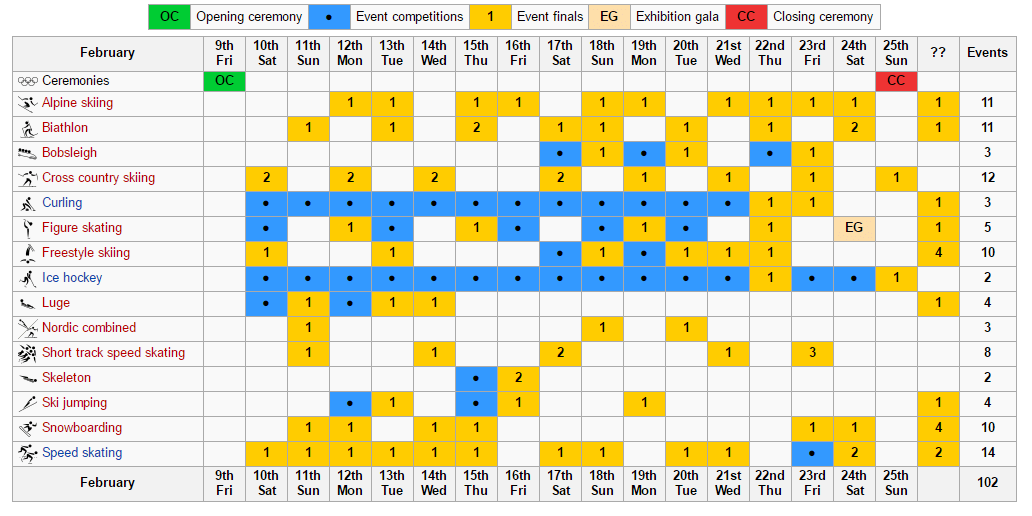 Likewise, if fans cannot make the venue, they can stream Winter Olympics 2018 hassle-free with a VPN.
---
Winter Olympics 2018 Channels
Log on to NBC to watch live coverage of the adventurous sporting event in the US. UK fans can do the same through Eurosport and enjoy the live action on their screen. Gratify your sports craving by simply subscribing to these channels choosing the pricing plans that are economical for you.
BBC is another alternative where you can watch the live coverage of the event if Eurosport subscription is not what you want to avail. Catch the happening event live and exclusive worldwide on the channels broadcasting in various countries.
---
List of Countries and their Respective Broadcasters:
| Countries | Broadcasters |
| --- | --- |
| Armenia | APMTV |
| Asia | Dentsu |
| Austria | ORF |
| Belarus | Belteleradio |
| Brazil | Grupo Globo |
| Canada | CBC/Radio-Canada, Bell Media, Rogers Media |
| Caribbean | International Media Content Ltd |
| China | CCTV |
| Croatia | HRT |
| Czech Republic | ČT |
| Estonia | Eesti Meedia |
| Europe | Discovery Communications, Eurosport |
| Finland | Yle |
| France | France Télévisions |
| Georgia | GPB |
| Germany | ARD ZDF |
| Iceland | RÚV |
| Ireland | RTÉ |
| Japan | Japan Consortium |
| Kosovo | RTK |
| Hungary | MTVA |
| Latvia | LTV |
| Lithuania | TV3 |
| MENA | beIN Sports |
| Netherlands | NOS |
| New Zealand | Sky Television |
| North Korea | SBS |
| Norway | TVNorge |
| Oceania | Sky Television |
| Poland | TVP |
| Romania | TVR |
| Slovakia | RTVS |
| South Africa | SABC, SuperSport |
| Slovenia | RTV |
| South Korea | SBS |
| Sub-Saharan Africa | Econet Media, SuperSport |
| Sweden | Kanal 5 |
| Switzerland | SRG SSR |
| United Kingdom | Eurosport, BBC |
| United States | NBC, Universal |
Watch Winter Olympics 2018 on Roku
To watch Olympic Games on Roku, follow the steps below:
Step 1: Subscribe to FastestVPN
Step 2: Configure FastestVPN service through router on Roku (Steps given below)
Step 3: To choose your desired encryption protocol, use the smart purpose selection tool.
Step 4: To watch Olympics on Roku, select the US server location.
Step 5: Choose NBC and click connect.
Enjoy the coverage and obtain your objective without any hassle with Roku.
---
How To Configure FastestVPN on Router
This is a step by step guide to connect your TP-Link router to FastestVPN using the L2TP protocol.
Firstly, access web configuration panel of your router opening as http://192.168.1.1 or http://192.168.0.1 in your browser. Username and password are in your router's manual.
Connect a TP-Link Router to FastestVPN via L2TP Protocol
Go to "Network" -> "WAN". If you do not find it there, you can find it in "Internet" -> "Basic" instead.
Set "WAN Connection Type" as "L2TP/Russia L2TP".
Enter your FastestVPN "Username" and "Password".
Enable the "Dynamic IP".
In "Service IP Address/Name" field enter the address of the server you want to connect to. Get a FastestVPN Server/Host Name List.
Set "WAN Connection Mode" as "Connect on demand".
Click on "Save" button to save your settings and hit "Connect".
Now the status of connection should change to "Connected!"

Finally…
Tackle geo-restrictions and content censorship with FastestVPN. Watch your favorite sporting event from the comfort of your own home. Watch Olympics on Roku with FastestVPN and get entertainment and anonymity hand in hand!