How to Watch UFC 265 on PS4 From Anywhere
How to Watch UFC 265 on PS4 From Anywhere
By Christine Margret No Comments 4 minutes
UFC 265 will feature the Lightweight title unification fight between Lewis vs. Gane as the main event. The PPV event is set to take place at Toyota Center in Houston, Texas, United States. It will be held on August 7, 2021. If you are one of those who like to stream UFC on PS4, then consider yourself lucky with this easy guide on how you can watch UFC on PS4 easily.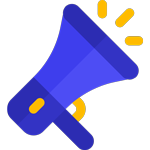 Stream Unrestricted with FastestVPN
To watch UFC 265 on PS4 for free via the Russian channel, you need a FastestVPN connection to access it freely from anywhere in the world as Matach.ru is geo-restricted. So if you reside outside Russia you need to change your IP address to Russia via VPN.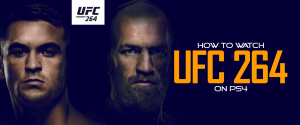 How to Watch UFC on PS4 Online?
UFC 265, like any other UFC event, will be a PPV event and will only be available to stream either by purchasing UFC PPV or by subscribing to many of the UFC online broadcasting channels. When it comes to free stream UFC live, it may be difficult but not impossible to find one. And luckily for you, we are here to help you find the best one.
You can watch UFC 265 online on Match TV. But wait! You wouldn't be able to stream the fight on MatchTV until or unless you have a VPN. Why? MatchTV.ru is a Russian streaming service and only accessible in Russia. This means that in order to stream the fight on Matchtv.ru, you will need a VPN to switch your IP with a Russian IP and appear as if you are in Russia.
So if you have a PS4 and you want to access MatchTV streaming from anywhere, use this simple guide to stream UFC on PS4 without any issues:
Configure FastestVPN via a router (connect with Russian Server address)
Connect your PS4 to the router
Launch your PS4 Internet browser and visit matchtv.ru live stream for UFC 265
Enjoy UFC on PS4 online without any hassle!
How to Watch UFC on PS4 at Cheap Rates
If you are one of those who prefers watching UFC on their official streaming platform, many of you may find the UFC PPV to be very pricey. But hang on! You don't have to pay that much for a PPV event. How you may ask? Well, UFC offers different PPV packages with prices varying from region to region, so by using a VPN you can switch your IP to the location where UFC offers the cheapest rates and buy the PPV to watch UFC on PS4 online.
Prices of UFC 265 PPV according to the region:
US: $29.99
Luxembourg: $19.99
Singapore: $24.99
As you can see, the PPV rate in Luxemburg is cheap. Now use FastestVPN to switch your IP with a Luxemburg IP and buy UFC 265 PPV at cheap rates.
Here's how you can use VPN to Buy UFC 265 PPV at cheap rates:
Configure FastestVPN via a router (use a Luxemburg server address as your Server Address/Name when configuring)
Launch the PlayStation Internet Browser and visit https://www.ufc.tv/events
Buy UFC 265 at cheap rates and watch UFC on PS4 all night long.
Broadcasting Channels for UFC 265 on PS4
Various region-specific online channels will broadcast the event live on August 7, 2021. Here is a list of channels you can switch to if you're in their broadcasting location, and watch UFC on PS4 for those who are the follower of UFC Fight can stream it on MatchTV for free:
ESPN+ (United States)
BT Sport (United Kingdom)
Sky Sports (United Kingdom)
Globo (Brazil)
WOWOW (Japan)
MatchTV (Russia)
Note: MatchTV is a free to air channel but available only in Russia. To access them from anywhere, you will need to use a VPN. Use our above guide to UFC live stream on MatchTV with ease.
UFC 264 Event Details:
Date: August 7, 2021
Venue: Toyota Center in Houston, Texas, United States
Broadcast: Pay-Per-View (PPV), UFC Fight Pass, ESPN+
UFC 265 PPV Main Card:
Derrick Lewis vs. Ciryl Gane
Amanda Nunes vs. Julianna Peña
José Aldo vs. Pedro Munhoz
Michael Chiesa vs. Vicente Luque
Song Yadong vs. Casey Kenney
Final Thoughts – UFC on PS4
Lewis vs. Gane is the main event for UFC 265 coming our way in a few days. By using a VPN, you can stream the fight on your PS4. Watching UFC on PS4 will surely be exciting as well as entertaining. Simply follow our above guide and brush away all your restriction worries. Unblock any UFC broadcasting channel you want and watch UFC on PS4 like never before.
Take Control of Your Privacy Today!
Unblock websites, access streaming platforms, and bypass ISP monitoring.
Get FastestVPN