Watch Mike Tyson vs Roy Jones Jr. on PS4
Watch Mike Tyson vs Roy Jones Jr. on PS4
By Johan Curtis No Comments 5 minutes
WBC has yet again come up with the best of the best matches, and has probably announced one of the biggest, most exhilarating fights of the season! This November, fans will get to witness two boxing legends return to the octagon in an eight0round exhibition match!
If you haven't guessed already, the two players are none other than Mike Tyson and Roy Jones Jr.! Both players are known as boxing veterans and have been out of the game for quite some time. This bout is bound to prove whether they still have it in them or not.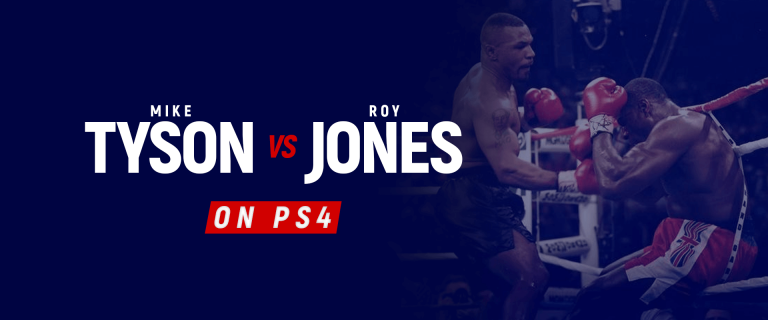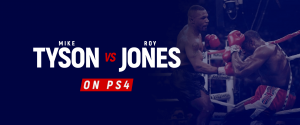 The Details…
Tyson, 54, who has not played since 2005 will be stepping back into the octagon after 15 years. However, he has not let that set him back; according to his trainer, Cordeiro, Tyson has been training day and night for this match and is in perfect shape.
"As soon as we started training, I said, 'My Lord.' I didn't know what to expect from a guy who hasn't hit mitts for, I think, almost 10 years… I saw a guy with the same speed, the same power as a guy who is 21, 22 years old." Says Cordeiro.
"The power is a different level. I have trained a lot of heavyweights in my career, with not a lot of respect for everybody, but he is almost as powerful as Wanderlei Silva is right now. When you talk about power, I held his right hook and thought, 'He is going to kill somebody.'"
So much so, that if all goes well in this match Tyson has expressed that he expects a few more fights to follow. He further hinted at three more fights, however, gave no hints for a potential opponent. Three fights, however, is a long shot and we will only have to wait and see if this unfolds.
WBC has already made unusual changes for this exhibition match, even though there will be eight rounds, each round will last only two minutes with the use of larger gloves and no headgear.
Roy Jones Jr., on the other hand, who fought last in 2018 is not an easy opponent. He's held multiple world championships in his prime time and was known for impeccable boxing skills. Jones further stated that he's looking forward to the fight and plans on bringing his A-game for Tyson.
Want to watch the match? Now you can watch it easily from your PS4, find out how below!

Mike Tyson vs Roy Jones Jr. Date, Time, and Venue
Date: 28th November 2020
Time: 10 pm E.T
Venue: STAPLES Center, Los Angeles, California, United States of America.
How to Watch Mike Tyson vs Roy Jones Jr. on PS4?
As announced, the fight will take place in Los Angeles, however, WBC has stated that no fans are allowed into the STAPLES Center to watch. It will be aired live through Pay Per View on multiple channels such as ESPN+ and Triller.
Triller is an upcoming social media application; it is pretty similar to TikTok and will be streaming Mike Tyson vs Roy Jones Jr. live throughout the world. You can view the match by visiting this link: https://tysonontriller.com/
Moreover, the fight will be streamed live through ESPN+ and can be viewed on their website or app all over the USA. All you'll have to do is subscribe to ESPN+'s service and purchase the PPV to view the match!
However, the problem with ESPN+ or such applications is that they use geo-restrictions which means that if you are accessing the fight from outside the US, you will not be granted access. If you wish to surpass such geo-restrictions, you need to subscribe to a VPN.
An efficient VPN like FastestVPN will unblock any or all location blocks for you while also providing you with excellent security and privacy services! Make sure to subscribe to FastestVPN to gain immediate access.
Here's how you can watch the match on your PS4:
Steps to Watch Mike Tyson vs Roy Jones Jr. on Ps4
Setup FastestVPN with the router using US IP address
Now plug in PS4 with the router
Head to PlayStation Store
Download ESPN+
Open the app and subscribe to ESPN+
Now you can watch the full match live online.
Fight Records
Mike Tyson
Name: Michael Gerard Tyson
Born: June 30, 1966 (age 54) Brownsville, Brooklyn, New York, U.S.
Nickname(s): Iron Mike, Kid Dynamite, the Baddest Man on the Planet
Weight(s): Heavyweight
Height: 5 ft 10 in (178 cm)
Reach: 71 in (180 cm)
Stance: Orthodox
Boxing record
Total fights: 58
Wins: 50
Wins by KO: 44
Losses: 6
No contests: 2
Roy Jones Jr.
Real name: Roy Levesta Jones Jr.
Nickname(s): Junior, Superman, RJ, Captain Hook
Weight(s): Middleweight, Super middleweight, Light heavyweight, Cruiserweight, Heavyweight
Height: 5 ft 11 in (180 cm)
Reach: 74 in (188 cm)
Nationality: American, Russian
Born: January 16, 1969 (age 51) Pensacola, Florida, U.S.
Stance: Orthodox
Boxing record
Total fights: 75
Wins: 66
Wins by KO: 47
Losses: 9
Conclusion
While some portion of viewers will be enjoying the fight live on Smart TV, watching on PS4 is a great option if you do not have a TV with smart functionality.
This is going to be a fight to remember! You don't want to miss out on all this action, especially when WBC has exclusively crafted a championship belt to award to the winner of Mike Tyson vs Roy Jones Jr.!
Even though, the creation of the belt did not sit well with a few other boxers such as Floyd Mayweather, who thinks that the creation of this belt takes away from the sport and is just excessive.
However, both Tyson and Jones seem to disagree, they could not care less for the belt- they want to fight because it is their passion and a chance to showcase their skills! Make sure to tune in to Mike Tyson vs Roy Jones Jr. on PS4 and subscribe to FastestVPN first to get through any location blocks!

Take Control of Your Privacy Today!
Unblock websites, access streaming platforms, and bypass ISP monitoring.
Get FastestVPN