How to Watch Oscars on Roku
How to Watch Oscars on Roku
By Johan Curtis No Comments 4 minutes
The 93rd Academy Awards will be aired live from Dolby Theater in Hollywood, Los Angeles, on ABC channel (9Now in Australia) on April 25, 2021. They will begin with the red carpet arrivals at 5:00 p.m. ET. The ceremony and the main event will follow on the network sharp at 8:00 p.m. ET.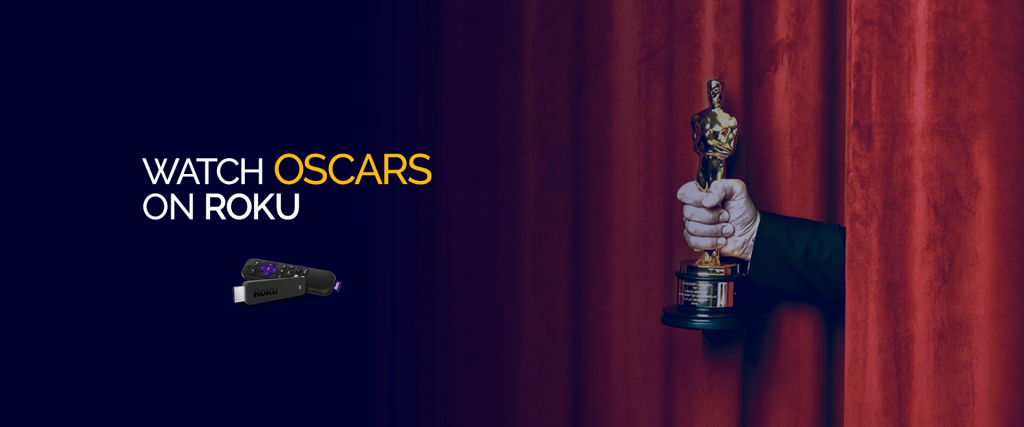 Nothing is bigger than the Oscars in the world of acknowledgment and award functions. Even though it is televised in more than 225 countries worldwide, there are a few cord cutters finding workarounds to watch Oscars 2021 live without paying for it. Well, look no more, we have you covered. You can watch Oscars on Roku without spending a penny!
Oscars 2021 Date: Sunday, April, 2021
Oscars 2021 Time: 8:00 P.M. (ET)
Oscars 2021 Location: Dolby Theatre, Los Angeles, California
Oscar Host 2021: Nick Jonas, Priyanka Chopra Jonas
To Stream Oscars on Roku
If you are excitedly anticipating the Oscars (as you should be) and searching a way to way Oscars on Roku, then these few steps are just the solution you are looking for. Here's what you simply need to do:
Configure FastestVPN via router connection on Roku
Connect to Australia's fast servers
Open POPRISM web browser on Roku device
On your browser open Nine Network and watch Oscars 2021 live on Roku
That's about it. Streaming Oscars on Roku will be thrilling and an experience equally as good as the cable.
How To Configure FastestVPN on Router
TP-Link Router
This is a step by step guide to connect your TP-Link router to FastestVPN using the L2TP protocol.
Firstly, access web configuration panel of your router opening as http://192.168.1.1 or http://192.168.0.1 in your browser. Username and password are in your router's manual.
Connect a TP-Link router to FastestVPN via L2TP protocol
Go to "Network" a "WAN". If you do not find it there, you can find it in "Internet" s "Basic" instead.
Set "WAN Connection Type" as "L2TP/Russia L2TP".
Enter "Username" and "Password" as given by FastestVPN.
Activate "Dynamic IP".
In "Service IP Address/Name" field enter the address of the server you want to connect to. Please click here to get the complete list of server addresses.
Set "WAN Connection Mode" as "Connect on demand".
Click on "Save" button to save your settings and hit "Connect".
The status of the connection should now be "Connected!"
D-Link Router
This guide explains how to connect your D-Link router to FastestVPN using the L2TP protocol.
First, access web configuration panel of your router opening http://192.168.1.1 or http://192.168.0.1 in your browser. The default IP, username, and password are given in your router's User Manual.
Connect a D-Link router to FastestVPN via L2TP protocol
Go to "Internet" a "Setup"
Select "My Internet Connection is" as "L2TP".
Into the "L2TP Server, IP Address" field enter the server address of the server that you want to connect to.
Enter your FastestVPN "Username" and "Password".
Set "Reconnect Mode" to "On Demand"
Select your "Address Mode" to "Dynamic IP".
Enter our DNS servers as "8.8.8.8" and "208.67.220.220".
Click Save settings and then connect to VPN.
On some D-Link models, the router may reboot, and you might need to navigate to the "Status" page and click the "Connect" button.
The Venue
It is recorded that the Academy Awards, colloquially known as Oscars, have the same venue since 2001; that is the Dolby Theatre. It is a live performance auditorium in the Hollywood that hosts the most glamorous and gorgeous award functions since the last 19 years.
The Host
The host for Oscars 2019 was Kevin Hart. When he dropped out, for the first time ever, the ceremony was host-less but tied together by various celebrities who presented and stepped in throughout the night to introduce segments and hand out awards. The Oscar 2021 will be hosted by Nick Jonas and Priyanka Chopra Jonas.
Conclusion
The nominations are out and the air is buzzing with excitement. As the month of February is coming closer, it is increasing anticipation. Get ready to satisfy your entertainment cravings and watch Oscars on Roku with ultimate convenience via FastestVPN.
FastestVPN lets to stream Oscars on Roku from anywhere in the world with utmost convenience. Connect to an Australian IP and stream Oscars at high speed without hassle. Nine Network is your go-to channel and you are all sorted for the big event.
Take Control of Your Privacy Today!
Unblock websites, access streaming platforms, and bypass ISP monitoring.
Get FastestVPN