How to Watch Oscars on Firestick
How to Watch Oscars on Firestick
By Christine Margret No Comments 4 minutes
The time for the Oscars is here. The event marks a celebration of all the good movies released in the prior year and honors them. It's inarguably the biggest awards ceremony in Hollywood.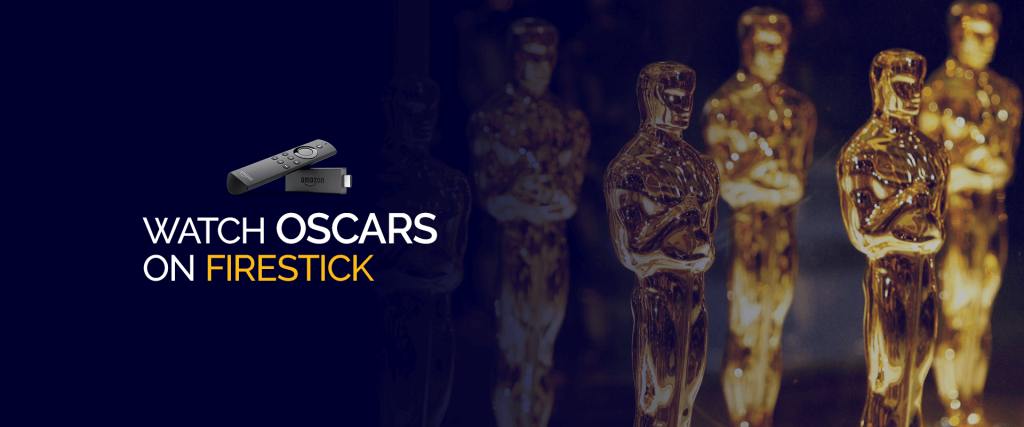 The year 2022 saw some amazing releases, movies that were received strongly both critically and commercially. It's going to be tough picking the best from a list of heavy-hitters, but that's exactly what makes the Oscars such an exciting venue for everything Hollywood.
Expect the biggest stars in Hollywood to grace with their presence on the Red Carpet. And of course, Oscars will get prime coverage across the United States. But if you're like many who'll be watching Oscars on Fire Stick at home, you're going to setup a few things before you can watch Oscars on Fire Stick live.
You can look forward to Oscars on Fire Stick via ABC channel in the United States. For people in Australia, 9Now will broadcast Oscars live. Here are the complete details you need to know to watch Oscars on Fire Stick.
Date: Sunday, March 27, 2022
Time: 5 PM Pacific Time/8 PM Eastern Time
Location: Dolby Theatre, Los Angeles, California
Host: Wanda Sykes, Regina Hall, Amy Schumer
Watch Oscars on Firestick
Although Firestick is a device that features a multitude of apps, watching the Oscars live is going to take a bit of an extra step. But don't worry, the process is not overwhelming and requires only that you take it step by step.
That's what you need to follow to watch Oscars on Fire Stick. Next, we'll show you how to configure FastestVPN on Router in case you choose that as a security option.
How to Configure FastestVPN on Router to watch Oscars on FireStick
Here's how to configure VPN in Router.
Connect a TP-Link router to FastestVPN via L2TP protocol
Go to "Network" a "WAN". If you do not find it there, you can find it in "Internet" s "Basic" instead.
Set "WAN Connection Type" as "L2TP/Russia L2TP".
Enter "Username" and "Password" as given by FastestVPN.
Activate "Dynamic IP".
In "Service IP Address/Name" field enter the address of the server you want to connect to. Please click here to get the complete list of server addresses.
Set "WAN Connection Mode" as "Connect on demand".
Click on "Save" button to save your settings and hit "Connect".
The status of the connection should now be "Connected!"
Connect a D-Link router to FastestVPN via L2TP protocol
We have a simple guide on how to configure FastestVPN in D-Link routers.
Go to "Internet" a "Setup"
Select "My Internet Connection is" as "L2TP".
Into the "L2TP Server, IP Address" field enter the server address of the server that you want to connect to.
Enter your FastestVPN "Username" and "Password".
Set "Reconnect Mode" to "On Demand"
Select your "Address Mode" to "Dynamic IP".
Enter our DNS servers as "8.8.8.8" and "208.67.220.220".
Click Save settings and then connect to VPN.
Some D-Link Routers might require you to navigate to the Status page and click on Connect button.
The Venue
Since 2001, Oscars have been hosted at a single venue. The Dolby Theatre has become synonymous as the place that hosts one of the biggest nights in Hollywood. Many stars have walked down the Red Carpet, it's almost nostalgic for many people.
The Host
Wanda Sykes, Regina Hall, Amy Schumer will host the event.
Conclusion – Oscars on Fire Stick
This year it's a battle between movies like Ford vs Ferrari, Little Women, Joker and a few more hits like these for the Best Picture award. The excitement doesn't stop, there will be around 24 award categories presented at the show.
With our guide here, you can easily watch Oscars on FireStick.
Take Control of Your Privacy Today!
Unblock websites, access streaming platforms, and bypass ISP monitoring.
Get FastestVPN