Watch Jake Paul vs Ben Askren Live Online
Watch Jake Paul vs Ben Askren Live Online
By Nancy William No Comments 6 minutes
Ben Askren, the former UFC welterweight, is all set to take on the YouTube sensation Jake Paul as his next opponent. The fight is all set for April 17th, and the Triller Fight Club will be live streaming it. Jake Paul has recently taken a gander into the world of boxing and holds a record of 2-0 as a professional boxer. Since he was ridiculed for choosing newbies as his opponents, this time, he has silenced all of them by picking Bellator Welterweight Champion Ben Askren. If you're planning to watch Jake Paul vs Ben Askren live online, then we have all the steamy information you need, right here.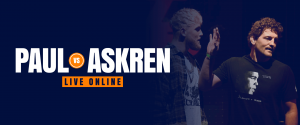 Jake Paul vs Ben Askren: Date, Day and Venue
Date: April 17th, 2021
Day: Saturday
Venue: Mercedes-Benz Stadium in Atlanta
Paul vs Askren: How Did It Start?
Paul is going on with his venture into professional boxing after a shocking victory over ex-NBA player Nate Robinson last year. After this win, Paul and Askren began a war of words that ended in a confirmed fight. The anxiously-awaited bout will take place at the Mercedes-Benz Stadium in Atlanta. This match is expected to be one of the greatest sports moments since this stadium hosted the Super Bowl. No doubt it will attract sports lovers by the droves.
The undercard features a mix of exciting fights, including the British millionaire nightclub owner Joe Fournier facing the Columbian musician Reykon. Other names in the fight card include:
Jake Paul vs Ben Askren
Lorenzo Simpson vs Francisco Emanuel Torres
Regis Prograis vs Ivan Redkach
Junior Younan vs Jeyson Minda
Joe Fournier vs Andres Felipe Robledo Londono
Quinton Randall vs William Jackson
A-listers such as Justin Bieber, The Black Keys, Ice Cube, Snoop Dog, and more are also up for performances and commentary.
Paul vs Askren: What Are Critics Saying?
Jake Paul started boxing two years ago and is still going strong. Although many people are skeptical about his professional career as a boxer, you can't say anything other than that he is successful. Since everyone criticized him for knocking out a basketball player instead of a real fighter, he's giving everyone a chance to see him as a real boxer by taking on Ben Askren.
Askren has 20 plus MMA fights under his belt, and Paul thinks that he is confident in his ability to destroy him.
Who's the betting favorite?
The odds-makers have listed Paul as the favorite. This seems logical because Askren was never a very good striker in MMA. His fighting style is described as 'funky' where he relies on grinding wrestling, and brutal floor and pound strikes. Jake Paul, albeit inexperienced, has the skill set of a boxing professional and hasn't misplaced a boxing match yet.
However, Askren is a retired champion with a 19-2 record and has won over world-class competitors.
When does the fight happen?
According to the Triller website, the event will begin at 9 pm EDT on April 17th, 2021.
How To Watch Jake Paul vsBen Askren Live Online?
The pandemic has changed lives completely, and the world of live sports has taken a massive hit. It has become impossible to attend the sports venue and watch it, but you can still follow it live through your favorite screen. This boxing match is promoted as pay-per-view content which is why you will need to purchase PPV to secure your access to the fighting arena.
FITE.TV
According to official organizers, FITE TV will be providing the full coverage of the bout through PPV service. You can check their web page to learn more about their packages and pricing. FITE is an exclusive streaming service in the US and has some specific areas of distribution. The show will cost £17 to FITE TV audience.
iNDEMAND
If you're in North America or Canada, then you can also go for iNDEMAND, which can be accessed through your cable, satellite, or other smart devices.
Triller Fight Club
Another alternative is TrillerFightClub.com if you want to watch Jake Paul vs Ben Askren live online. You need to provide your credentials in order to watch the boxing match on the Triller website. You can easily install the app on your mobile if you're planning to watch the event on the go. The show for the Triller audience will cost $49.99.
How to watch Paul vs Askren live online on any device?
As long as you have subscribed to pay per view, you can watch the match on any device you desire. With a smart TV, you can search for the FITE app through the store or connect your casting devices with your TV.
A range of casting devices such as Chromecast work well since they can be operated through your Android devices. It is recommended that you have the updated app with the latest version so that accessing FITE TV will be nothing less than a cakewalk.
You can use your iOS devices as well to gain access to the FITE site. Simply download the FITE app on your mobile, and everything is good to go.
Watch Jake Paul vs Ben Askren Live Online From Anywhere
Let's talk about it again: the two official live streaming options to watch the Paul vs Askren match are FITE and iNDEMAND. FITE covers the US viewers and other foreign regions while iNDEMAND is for North America.
If you are outside these regions, you can still watch the match using a VPN service, like FastestVPN. This is so because the match and these streaming services are geo-restricted.
Choose either of these streaming sites depending on which suits you the most. Check the price, and the streaming schedules. With a VPN service, you can connect to a specific server that permits you to access the streaming website of your choice.
Follow these quick steps and here you go:
Subscribe to FastestVPN.
Download the app for your TV or smartphone device and enter credentials.
Log onto Triller or FITE TV.
Buy the match PPV tickets.
Enjoy the match!
Note that there's no way to watch the online live stream for free, at least legally. 
Bottomline
Many boxing aficionados have been waiting for this match, and now they can watch it from the comfort of their homes with some of the tips mentioned above. Watch Jake Paul vs Ben Askren live online official streaming services but don't forget to use a VPN in case you are in another country. Having fun is essential but doing so safely is of the essence!

Take Control of Your Privacy Today!
Unblock websites, access streaming platforms, and bypass ISP monitoring.
Get FastestVPN