How to Watch HBO Max in the UK
How to Watch HBO Max in the UK
By Christine Margret No Comments 5 minutes
HBO Max is a new streaming service that worth your attention. It has original content, TV shows, live channels, and much more. But wait! If you're living in the UK or in any country other than the USA, you cannot watch HBO Max. To unblock HBO Max in the UK, you have to read this easy tutorial through the end.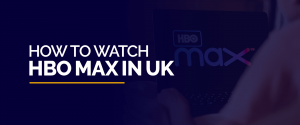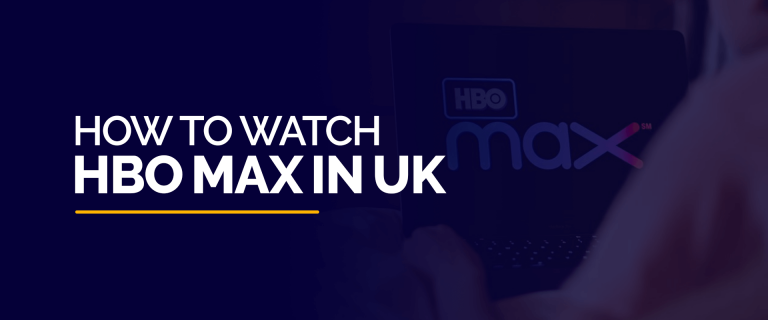 Why can't I Access HBO Max in the UK?
Just like HBO Go, Netflix, and Disney Plus, HBO Max is another region-restricted service. It means that viewers who try to access HBO Max abroad will get an error saying the service is not available in the region.
It happens because HBO Max uses a robust IP detection system that immediately detects user IP and location.
Only viewers who live in the USA can watch HBO Max without restrictions. If you want to watch HBO Max in the UK then Find details on how to watch HBO Max in the UK below.

How to Watch HBO Max in the UK
The only solution to watch HBO Max in the UK is by changing your UK IP address into USA IP address. This will change your virtual location into the USA and HBO Max will accept your access request.
One possible way to replace your IP address is through a VPN. Here's how to use FastestVPN to bypass HBO Max geo-blocks:
Visit and subscribe to FastestVPN
Install FastestVPN app on a supported device
Open and login to the app using provided credentials
Connect to US server
Open HBO Max
Watch it and enjoy it!
What's good about HBO Max?
HBO Max is the bigger and the better version of HBO GO and HBO. It's a standalone streaming service powered by the HBO, Warner Bros.
HBO Max is much expensive than other streaming media players. However, subscribing to the HBO Max totally worth it.
The streaming service offers an incredible range of lionized titles, including The Lord of the Rings, the Snyder Cut of Justice League, Justice League, and Joker.
Besides the best movie titles, HBO Max also gives you a chance to relive memories by airing exceptional TV shows like FRIENDS, Game of Thrones, Westworld, and a lot more about to land on the surface.
Not to forget that HBO Max has various original series for its subscribers, including The Big Bang Theory, South Park, the Studio Ghibli collection, and Wonder Woman. Not only that, but HBO Max also let you watch the entire HBO GO and HBO content libraries.
How to Signup HBO Max in the UK?
The only possible way to subscribe to HBO Max in the UK is through a US-based credit card. You can request any of your friend who lives in the USA to do that for you. Otherwise, you can try getting a US-based virtual credit card to pay for the UK subscription.
There's another way to subscribe to HBO Max in the UK via gift card. To get your gift card, you need to visit My Gift Card Supply website.
Now, type HBO Max, where you see the search field. Select the $25 card value when you see the options. Buy a gift card worth $25, and your HBO Max subscription is done.
Note: You cannot watch HBO Go with a gift card. It will be accessible with cable subscription only.
What is the Cost of HBO Max in the UK?
HBO Max is officially not available in the UK. You can subscribe to the streaming service using USA Cost, which is $14.99/month. It is slightly expensive than Netflix, Disney Plus, and Apple TV Plus. However, with this price, you can enjoy all the ad-free content available on the HBO Max.
Can I Watch HBO Max in the UK via Free VPNs?
Free VPNs and proxies cannot unblock HBO Max in the UK or anywhere else. Free VPNs use shared and minimal servers that fail to unblock streaming services like HBO Max.
Is It Legal to Use a VPN in the UK?
Absolutely! Using a UK VPN for streaming content is legal. A VPN encrypts your traffic to maintain online security. It also helps you unblock geo-restricted content from anywhere as long as it has a good server range worldwide.
When did HBO Max launch?
HBO Max is one of the most recent streaming services. It landed on 27-May-2020. The service is accessible in the USA only, and yet it has no plans to expand to the UK or anywhere else.
What to Do If I can't Access HBO Max with a VPN?
Sometimes a VPN IP gets blocked when you try to access HBO Max in the UK. It happens when the IP detection system detects your real IP. If it happens, simply disconnect your VPN and then reconnect to get another IP address. Now, you can easily unblock the service.
If you still face trouble consider clearing your browser cache or contact FastestVPN 24/7 support team.
How to Watch the HBO Max in the UK on Android Devices
To watch HBO Max on your android devices, you need a VPN. First, go to your Google Play Store, then click on the three-dot menu and change your UK location to the USA.
Now, install the HBO Max app, connect to the FastestVPN USA server, and then open and log in to the HBO Max app to start streaming.
How to Watch HBO Max on Apple devices in the UK?
You can watch HBO Max on Apple devices. First, logout your iCloud account. Create another account and select the USA location. Now, head to Apple App Store, install the HBO Max app and watch your favorite shows from within the UK.
Conclusion
HBO Max is one of the top media streaming services that are only accessible in the USA. It offers a massive collection of not-to-be-missed movies and TV shows. You can also unblock HBO Max in the UK using FastestVPN, available with a 15-days money-back guarantee.

Take Control of Your Privacy Today!
Unblock websites, access streaming platforms, and bypass ISP monitoring.
Get FastestVPN