How to Watch Gennady Golovkin vs. Steve Rolls Live Online on Any Device
How to Watch Gennady Golovkin vs. Steve Rolls Live Online on Any Device
By Johan Curtis No Comments 5 minutes
It has been confirmed that the former middleweight champion Gennady Golovkin will make his 2019 debut in June. The last time we saw Golovkin in the ring was when he fought against Canelo Alvarez in September last year.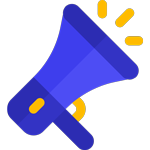 Stream Unrestricted with FastestVPN
Golovkin vs Rolls is a PPV which can only be accessed from outside the United States by using a VPN. Get FastestVPN at super affordable prices and watch such live events with convenience
With his perfect now fight record now tainted by his defeat against Alvarez, the 37-year old is determined to put on a show that signals his return to form. His next opponent is set to be the 35-year former Canadian fighter Steve Rolls.
Rolls became Golovkin's challenge after Brandon Adams decided to face off against Jermall Charlo.
Gennady Golovkin vs. Steve Rolls Fight Date & Time
Date: June 8, 2019
Time: 8:00 PM Eastern Time
Venue: Madison Square Garden, New York, United States

Watch Gennady Golovkin vs. Steve Rolls Live Online from Anywhere
After Golovkin's contract with HBO expired, he signed an agreement with the digital streaming platform DAZN. The streaming service has made a big name for itself since it launched in 2018, by signing up big names like Gennady Golokin for exclusivity.
The only drawback is that DAZN is available in some countries only. These countries include the United States, Germany, Austria, Switzerland, Japan, and Canada. If you don't reside in any of these countries than accessing DAZN can become problematic.
However, VPN overcomes this problem by giving you control of your virtual location. By subscribing to FastestVPN, you can spoof your location to either of the supported countries. You get instant access to DAZN without geo-restriction warning.
You should consider DAZN not just for this Golovkin vs. Roll's faceoff but for many others. DAZN has been aggressively pursuing big names in sports to sign them for exclusivity, names such as Gennady Golovkin, Canelo Alvarez, Rory Macdonald, Daniel Jacobs, Michael Venom Page, and many more. For $19.99 per month or $99.99 per year, you get access to over 100 fight nights spanning an entire year.
How to Watch Gennady Golovkin vs. Steve Rolls Fight on Kodi
DAZN's app is available even for Kodi platform. Even better is the fact that the add-on is available officially – not through third-party.
Configure the VPN in your Router with US IP address or download the app for your device
Connect Kodi device to this router or launch the VPN app if you're using it
Download and install Kodi
Launch Kodi
Click on the gear icon on the top-left corner and click Addons
Select Install from Repository
Go to Kodi Add-ons > Video Addons
Find DAZN in the list and click on it
Hit the Install button and let it complete
Launch DAZN from Addons tab on the home page
Watch Gennady Golovkin vs. Steve Rolls on FireStick
FireStick enables you to download your favorite streaming service apps and enjoy them on the big screen. And DAZN is no exception. Here's how to setup:
Download VPN app for FireStick
Connect to US server
Download DAZN from FireStick's app store
Launch the app and subscribe to DAZN
Start streaming from DAZN without restriction
Watch Gennady Golovkin vs. Steve Rolls on Mac
DAZN can also be streamed on computers. The process involves streaming through the website instead of an app.
Watch Gennady Golovkin vs. Steve Rolls on PS4 / Xbox
You can expect to stream from DAZN easily thanks to a dedicated app which is available for both PlayStation 4 and Xbox One.
Configure VPN in your router with US IP address
Connect your PS4 or Xbox One to the router
Head over to PlayStation Store/Xbox Store and lookup DAZN
Download DAZN
Launch DAZN and subscribe to it
Watch Gennady Golovkin vs. Steve Rolls on Android
Planning to watch the fight on the go? Download DAZN on your Android and start streaming from anywhere in the world.
Download the FastestVPN for android app
Launch the app and connect to US server
From PlayStore, download DAZN streaming service
Launch DAZN and subscribe to the service
Watch Gennady Golovkin vs. Steve Rolls on iOS
Whether it's an iPhone or an iPad, the dedicated DAZN app for iOS lets you stream PPV events from anywhere you go.
Download the VPN app for iOS
Launch FastestVPN
Connect to US server
Head to App Store and search for DAZN
Download and install DAZN
Launch DAZN and subscribe to it
Watch Gennady Golovkin vs. Steve Rolls on Smart TV
Although there's no app for Smart TVs, we'll show you how to tackle that problem.
Golovkin vs. Rolls Stats
Gennady Golovkin
Nationality: Kazakhstani
Division: Middleweight
Height:5 ft 10 ½ in  (179 cm)
Reach:178 cm (70 in)
Stance: Orthodox
Total fights:40
Wins:38
Wins by Knockout:34
Losses:1
Draws:1
Steve Rolls
Nationality: Canadian
Division: Middleweight
Height:5 ft 10 in  (178 cm)
Reach:183 cm (72 in)
Stance: Orthodox
Total fights:19
Wins:19
Wins by Knockout:10
Losses:0
Draws:0
Final Words – Gennady Golovkin vs. Steve Rolls Live Online
If Gennady Golovkin succeeds in the upcoming fight, then he may have a shot at Canelo Alvarez again. Both fighters are now under the DAZN banner, so a rematch is not unlikely. For Steve Rolls, this is a chance to give his career an uplift by beating one of the most popular names in boxing.
On a related note, Anthony Joshua is also set to fight at the Madison Square stage on June 1. Catch both fights easily on DAZN using FastestVPN.
Take Control of Your Privacy Today!
Unblock websites, access streaming platforms, and bypass ISP monitoring.
Get FastestVPN