Here's How to Watch Mikey Garcia vs Jessie Vargas on Any Android Device
Here's How to Watch Mikey Garcia vs Jessie Vargas on Any Android Device
By Nick Anderson No Comments 3 minutes
Matchroom Boxing is set to feature another prominent fight for the month of February. It has been confirmed that Mikey Garcia's next challenge will be Jessie Vargas. The two American fighters will meet at the stage on February 29 in Texas.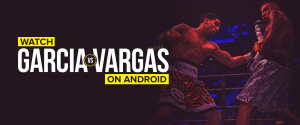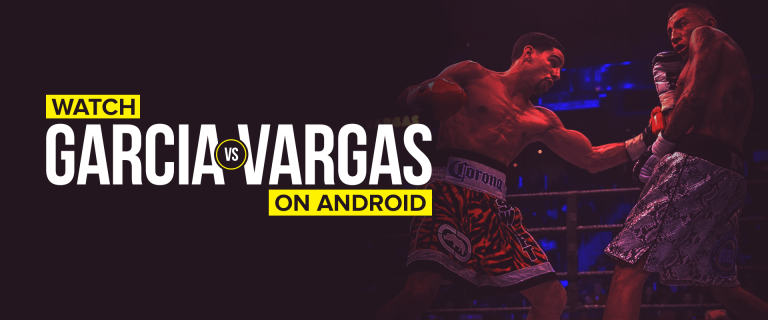 The 32-year old Garcia is coming off from his defeat against Errol Spence Jr. back in March last year, which was is the only defeat of his career. He has won every fight in recent memory, except this one. But that's not stopping him from aiming high for the WBC Diamond belt. World Boxing Council revealed that the winner of the upcoming fight will be honored with the Diamond title – a title that has been claimed by names such as Manny Pacquiao and Floyd Mayweather in the past.
On the other side of the stage, Vargas' last fight – and win – was against Humberto Soto in April.
Fight Details
Date: February 29, 2020
Time: 9:00 PM Pacific Time
Venue: The Ford Center at The Star, Frisco, Texas
How to Watch Mikey Garcia vs Jessie Vargas on Android
Like other Matchroom Boxing fights, the upcoming fight on February 29 will stream through DAZN. The platform has gained popularity over the years thanks to its outlandish spending on securing exclusive fights. It has propelled DAZN as one of the best sources for boxing fans.
However, DAZN is available only in a few regions, and your current region may not be supported. Nothing to worry about as FastestVPN can easily unblock the livestream regardless of your location. If you are in the United Kingdom, tune in to Sky Sports for the fight. For others outside the supported region of DAZN, we have a quick guide that will allow you to watch Garcia's return on your Android device.
The prerequisite to the following solution is FastestVPN. It will spoof your location when you connect to the United States server, tricking DAZN into thinking you are physically in the region. Start your journey with FastestVPN at just $10 a month.
Follow the steps below:
Subscribe to FastestVPN
Go to Google Play Store on your Android device and search for FastestVPN app. If you don't have Play Store on your Android device then download the APK file from here and run the setup manually
Return to Play Store and download DAZN
Launch FastestVPN
Connect to any US server
Launch DAZN
Sign-in to the service with your credentials. Subscribe to DAZN if you have not.
You are now all set to watch the fight live. Look under the live section for Mikey Garcia vs Jessie Vargas fight.
Fight Records
With that out of the way, here are the current stats for the two competing fighters.
Mikey Garcia
Nationality: American
Division: Featherweight/Super Featherweight/Lightweight/Light Welterweight/Welterweight
Height: 5 ft 6 in (168 cm)
Reach: 68 in (173 cm)
Stance: Orthodox
Total fights: 40
Wins: 39
Wins by Knockout: 30
Losses: 1
Jessie Vargas
Nationality: American
Division: Light welterweight/Welterweight/Light Middleweight
Height: 5 ft 11 in (180 cm)
Reach: 70 in (178 cm)
Stance: Orthodox
Total fights: 33
Wins: 29
Wins by Knockout: 11
Losses: 2
Draws: 2
Conclusion
This is Garcia's first fight since a year-long hiatus from boxing. Vargas holds an edge over Garcia when it comes to reach but Garcia looks too confident to deliver a spectacular return. His fans can't wait to watch him in the ring again. The fight will reportedly earn Garcia a hefty paycheck of $7 million.
Sign-up to FastestVPN and prepare yourself beforehand, so that all you have to do is jump into the livestream on February 29.
Take Control of Your Privacy Today!
Unblock websites, access streaming platforms, and bypass ISP monitoring.
Get FastestVPN