How to Watch Game of Thrones Season 8 in Australia
How to Watch Game of Thrones Season 8 in Australia
By Johan Curtis No Comments 4 minutes
Here you can also watch Game of thrones Finale.
The much-awaited Game of Thrones Season 8 is back after 2 years of wait for its final season. There will be war and it will be brutal. HBO has announced that the 8th and final season of Game of Thrones will premiere on the 14th of April 2019. This is interesting because it means that soon enough fans will find out the fate of the heartthrob Jon Snow, Daenerys Targaryen and the rest of the Westerosi.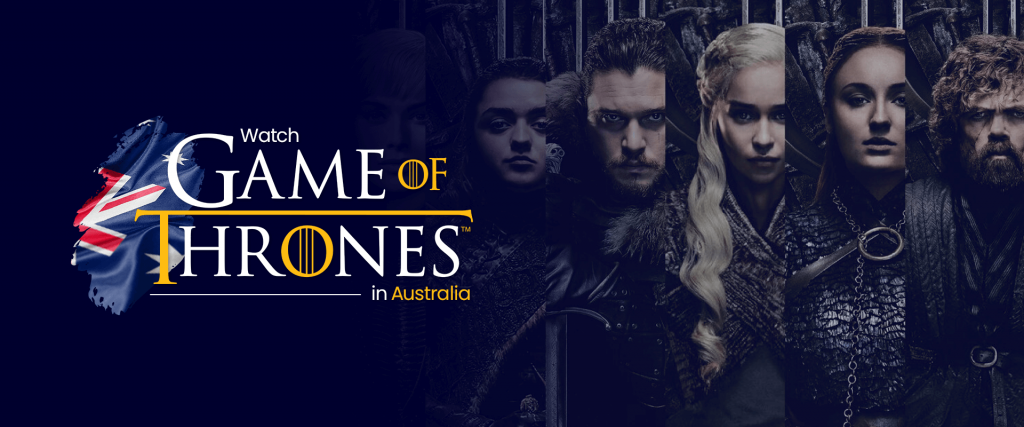 The question that arises for the fans outside the US region is how to access the episode online. Well good news, this is exactly what you need to watch Game of Thrones Season 8 in Australia online!
How to Watch Game of Thrones Season 8 on HBO Online in Australia
Catch all the episodes of the season as soon as they are online. How can you do that? Despite what all the fans are worrying about, the season will actually be available quite easily. You can watch it on multiple platforms in Australia.
We know that the official channel is HBO which is geo-restricted outside the United States border. But worry not, you can watch Game of Thrones season 8 in Australia online on HBO with the steps below:
Download FastestVPN app that is compatible with your device (compatible with over 20 devices)
Connect to US server
Download HBO Now app on your device
Subscribe to HBO Now
Watch Game of Thrones Season 8 in Australia Online
The channel can be accessed on Amazon Fire TV, Smart TV, Apple TV and more. The subscription fee is $14.99 per month. If you are a new user, you can have a free trial for 7 days.
How to Watch Game of Thrones Season 8 in Australia
You can watch each episode of Game of Thrones Season 8 in Australia as it releases. Foxtel Now serves are the best Game of Thrones showdown in Australia. It makes it super easy to watch the show and get hands on the episodes moments after their live transition.
For those in Australia, it is pretty simple. All they need is a Foxtel Now subscription, which costs $25 for a basic starter pack per month. Shortly after Game of Thrones will air in the US, it will be available for all Foxtel subscribers in Australia.
However, if you have a subscription but are traveling outside Australia, you can still access Foxtel despite the geo-restrictions!
Here is a guide to overcome geo-restrictions to watch Game of Thrones season 8 from anywhere with Australia's Foxtel Now:
Even if you are within the Australian boundaries, for an uninterrupted and ad-free streaming experience connect to FastestVPN which allows you to freely stream Game of Thrones Season 8 in Australia.
Conclusion – Game of Thrones Season 8 in Australia
Game of Thrones season 7 was one hell of a ride and we definitely expect season 8 to be so much more. As the struggle for the throne continues and our main players reveal their true colors, we are just waiting for one steady solution to watch it online!
Fortunate for those on this blog, the solution is right under their nose! Get FastestVPN to enjoy Game of Thrones Season 8 in Australia without speed throttling, geo-restrictions, copyright agents or anything else bothering you. Connect to FastestVPN and watch every battle, betrayal, risk, fight, sacrifice, and death in Westeros with ease!
Take Control of Your Privacy Today!
Unblock websites, access streaming platforms, and bypass ISP monitoring.
Get FastestVPN