How to Watch FIFA World Cup in India
How to Watch FIFA World Cup in India
By Johan Curtis No Comments 3 minutes
Watch FIFA Club World Cup from 12 to 22 December
Indian fans, get ready for a summer full of football action, with FIFA 2018 just around the corner! While FIFA lovers are already making predictions and boggling their heads over who will take the cup home, they also need to catch the event live so they can see for real how accurate their predictions are.
FIFA 2018 is to kick off on the 14th of July 2018. If you haven't found yourself a solution yet, this blog is the right one you have landed on. Sports buff in the subcontinent can watch FIFA 2018 world cup in India from the comforts of their home with this guide.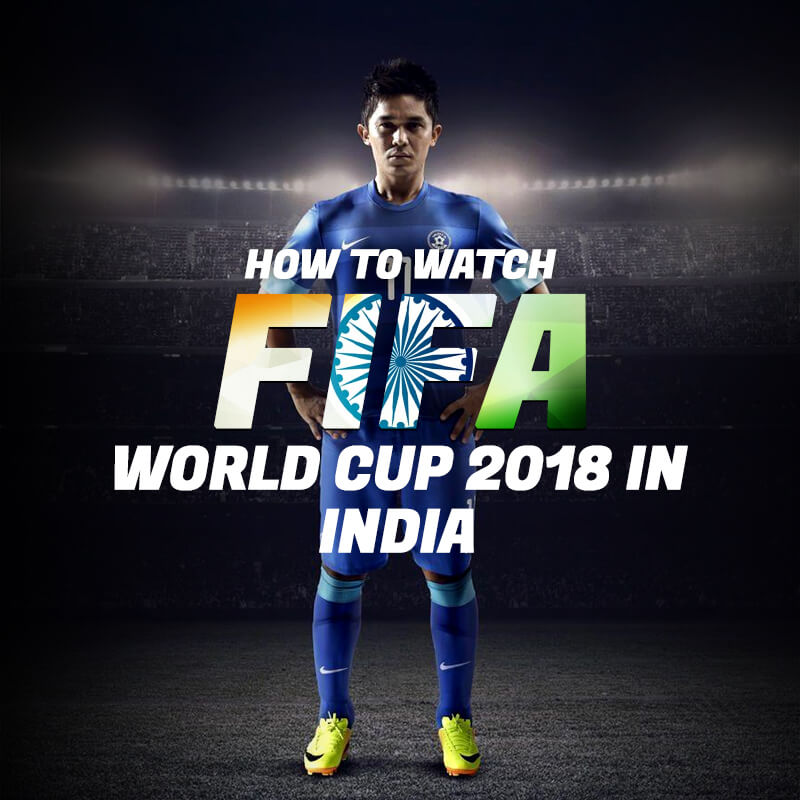 ---
Official Channel Broadcasting FIFA in India
Sony Pictures Network is the channel that will telecast FIFA 2018 live in South Asia and the Subcontinent. It has exclusive rights in these regions which is great for all cable subscribers. Though if you are without cable, you will not be deprived of the match updates minute to minute. You can easily be up-to-date by just following the solution below.
---
---
Watch FIFA in India
Viewers without cable don't have to get one just for this event. They can still have access to FIFA 2018 world cup live stream in India by just connecting to FastestVPN.
Here is how you can watch FIFA in  India in a few simple steps:
First, you will have to subscribe to FastestVPN
Next, download and install the FastestVPN app on your device
If there is no designated app for your device, configure FastestVPN to the router
Connect FastestVPN to Russian server (to watch a free live stream on the Russian channel)
On your device's browser, go to www.matchtv.ru
And get to enjoy FIFA 2018 live stream in India for free via the Russian channel
Keep in mind that this solution does not work without FastestVPN connection as the Russian channel is geo-restricted and it does not work outside Russia.
---
Alternatives to Watch FIFA in India
Cable or official Russian website is not the only way to watch the live stream of FIFA 2018 world cup in India. There are plenty of other streaming services that will offer the same. Listed are a few.
DirecTV Now
DirecTV Now is subscription based and comes at around $35 to $70 per month, depending on what package you choose and how many channels you want access to. It has a free trial of 7 days and is a great option to watch FIFA 2018 live.
YouTube TV
YouTube Live TV subscriptions come for about $35 a month. The prices are subject to change over a period of time. It has over 50 channels which you can test before FIFA starts for a period of 5 – 7 days for when the free trial is provided.
Fox Sports Go
This channel has exclusive rights in the USA. To get access to this streaming service outside the USA, you definitely need to be connected to a VPN. Even though the subscription is $19.99 a month, a fresh registration allows access for $10 per month for the first 3 months. Like others, Fox Sports Go also provides free trial. Out of the 3, it is the cheapest option to enjoy FIFA 2018 world cup in India live.
---
---
FIFA Live Stream
FIFA can be watched from all around the world. All you need is a FastestVPN connection and you're all set. FIFA 2018 world cup in India can be caught live with ease through a Russian server. Connect to the fastest VPN for a safe and hassle-free live stream of FIFA 2018.