How to Watch FIFA World Cup 2018 on TBS
How to Watch FIFA World Cup 2018 on TBS
By Johan Curtis No Comments 3 minutes
Watch FIFA Club World Cup from 12 to 22 December
The FIFA World Cup 2018 Russia will start on 14 June and will be broadcasted around the world by various popular channels including TBS. For fans who wish to watch FIFA World Cup 2018 on TBS, this guide here will tell you exacting how you can do that from anywhere. So, view this guide here and get ready to stream all the FIFA World Cup matches on TBS instantly on your preferred devices.
---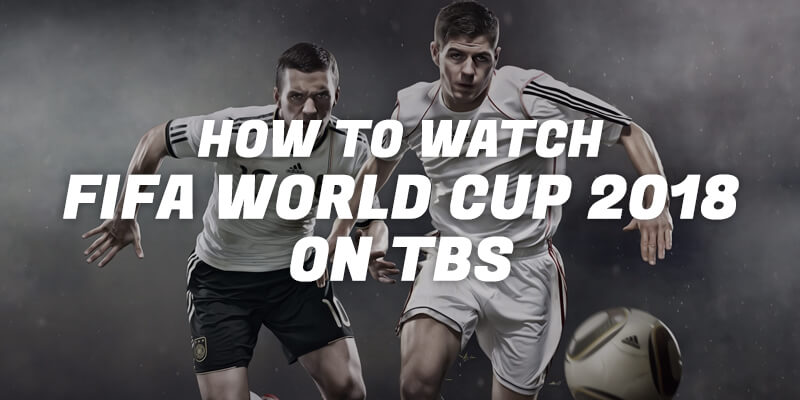 ---
---
Watch FIFA World Cup 2018 with TBS
TBS will cover the World Cup matches live online exclusively for viewers in the US. So if you reside in the US and hoping to catch all the FIFA World Cup moments live online, follow the below steps and you will be able to instantly watch FIFA World Cup 2018 on TBS on your favorite devices:
Access TBS website
Sign up for its streaming service
Watch FIFA World Cup 2018 on TBS with ease.
---
How to Watch FIFA World Cup 2018 From Anywhere
To watch FIFA world cup on TBS, you will need to provide your cable subscription details. So if you live outside the US, you won't be able to access TBS's live streaming for FIFA World Cup. But worry not, there are alternatives as good as TBS. MatchTV will be the official broadcaster of the World Cup 2018 in Russia and you can watch the world cup live on matchtv from anywhere if you have a VPN installed. MatchtV is geo-restricted outside Russia but is a free to air channel and can be accessed with a VPN from anywhere.
Here is how you can watch FIFA World Cup 2018 with MatchTV from anywhere:
Subscribe to FastestVPN
Get FastestVPN app for your device OR you can Configure FastestVPN manually
Launch the VPN app and Connect to Russia Server
Access https://matchtv.ru/on-air
Enjoy watching the FIFA World Cup tournament on MatchTV from anywhere for free.
---
---
Conclusion
Fans in the US will have enough options including TBS to watch FIFA World cup live online. With our guide from above not only will you be able to watch FIFA world cup 2018 on TBS but also on MatchTV from anywhere if you are not in the US to enjoy TBS's live streaming. All you need is a VPN and you're all set to stream the biggest football competition on your preferred devices from anywhere. So make sure you've followed our guide exactly the way we explained!