How to Watch FIFA World Cup 2018 on Sky
How to Watch FIFA World Cup 2018 on Sky
By Johan Curtis No Comments 4 minutes
Watch FIFA Club World Cup from 12 to 22 December
The FIFA World Cup 2018 Russia is almost here and will start from June 14th till July 15th. FIFA World Cup is the pinnacle of world football and you can expect to see football stars like Messi and Ronaldo performing at their best to win the ultimate prize with their National teams. The World Cup will be broadcasted across the globe by more than 160 channels, one of which is Sky. So, if you're hoping to watch FIFA World Cup 2018 on Sky, doesn't matter whether you have a Sky subscription or not, and if you live in the UK or not, this guide here will tell you exactly what you need to watch the biggest football competition in the world from anywhere using a VPN. So, go through this guide and get ready to stream all the 64 FIFA World Cup matches with Sky on your preferred devices.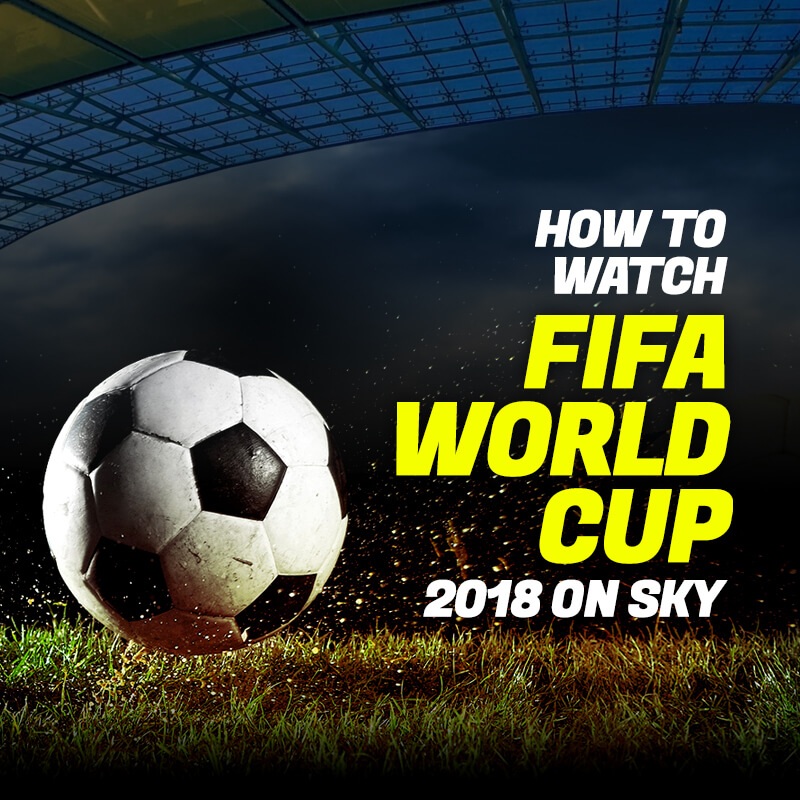 ---
---
How to watch FIFA World Cup 2018 on Sky From Anywhere
Although Sky Sports is the best when it comes to football coverage, viewers from outside of the UK may not be able to enjoy their FIFA World Cup coverage online due to geo-restrictions. Why? The fact that Sky is only available in the UK, you won't be able to access its World Cup live streaming outside of the UK, even if you have the subscription. However, accessing geo-restricted content outside of its regions isn't impossible anymore. You can use a VPN to basically switch your location to that of the broadcaster. In simple words, you can use a VPN to change your current location to the UK and thus, gain access to Sky Sports live streaming of the FIFA World Cup from anywhere. It's really easy to setup a VPN and uses it to gain access to geo-restricted content.
Here is how you can easily do that with little efforts and watch FIFA World Cup 2018 on Sky instantly:
Subscribe to FastestVPN
Get FastestVPN app for your device OR you can Configure FastestVPN manually
Launch the VPN app and Connect to UK Server
Access Sky website & Subscribe
Download Sky Sports app on compatible-device and login
Watch FIFA World Cup 2018 on Sky with complete freedom & Anonymity.
---
Watch FIFA World Cup 2018 with Sky
Sky offers one of the best coverages of football from around the world and it has been covering all previous FIFA World Cup tournaments live as well as online in the UK. In addition to the FIFA World Cup, Sky also offers streaming for other sports like Cricket, Tennis, Rugby, Athletic and sports-related shows. Viewers who are living in the UK can watch the FIFA World Cup 2018 on Sky online on their Sky compatible devices. So, if you don't want to miss all the crazy moments from the 2018 FIFA World Cup, then follow these simple steps and you're ready to go:
Access Sky website & Subscribe
Install Sky Sports app on your Sky-compatible device
Watch FIFA World Cup 2018 on Sky with ease.
---
---
Conclusion
Sky has always been a popular choice for viewers in the UK when it comes to streaming FIFA World Cup online. But now football fans from around the world can also watch FIFA World Cup 2018 on Sky using a VPN. All you need is to follow the above guides we've presented and you are all ready to catch the biggest football tournament on your preferred devices from anywhere with total freedom. Sky offers the best football coverage, so make sure you follow our guide exactly like we have explained, and we guarantee that you will get the best FIFA World Cup experience ever!