How to Watch FIFA World Cup 2018 on PS4
How to Watch FIFA World Cup 2018 on PS4
By Johan Curtis No Comments 4 minutes
Watch FIFA Club World Cup from 12 to 22 December
FIFA World Cup 2018 will be starting on the 14th of June – the date of which all football lovers have already memorized. The final is to take place on the 15th of July and seeing the craze out there, we would definitely love to watch FIFA world cup 2018 live online and a fix to watch FIFA World Cup 2018 on PS4 is even better.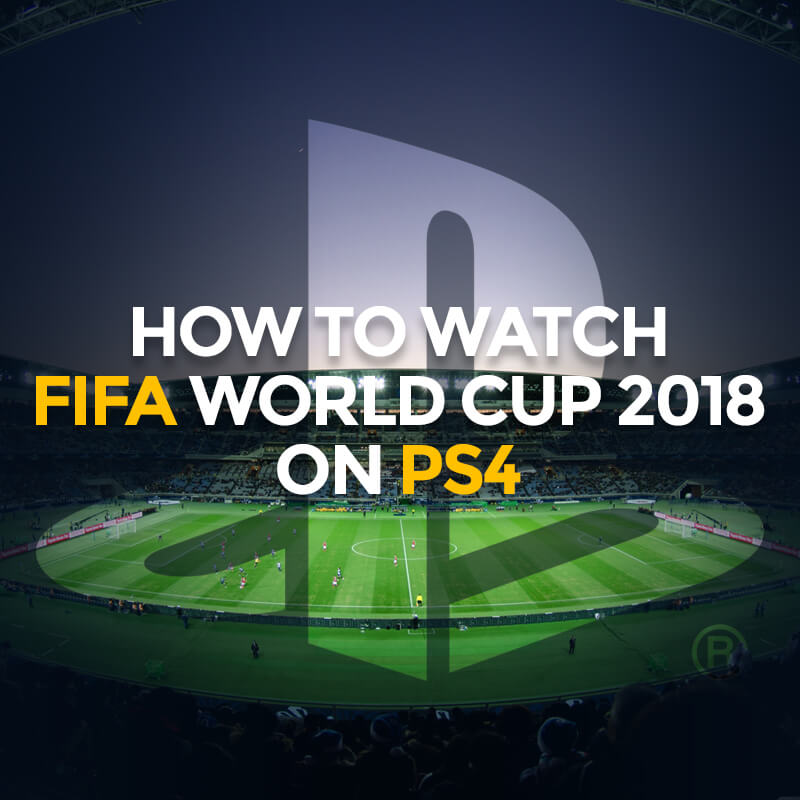 ---
---
Watch FIFA World Cup 2018 on PS4
You can enjoy FIFA on ps4 from the comforts of your home on your gaming console. The only hiccup that may come your way would be geo-restrictions as the channels broadcasting FIFA have exclusive rights in different countries which are not accessible from everywhere. This can easily be dealt with via a VPN connection. To watch FIFA world cup on PS4, here is what you need:
Configure FastestVPN to with a router
While configuring a router, connect to a Russian server (for matchtv.ru) or connect to a UK server (for BBC iPlayer or ITV Player). Access the complete FIFA Channel list here.
Open matchtv.ru or BBC iPlayer on your PS4's built-in browser.
And watch FIFA on PS4 conveniently for FREE!
Important: MatchTV, BBC iPlayer and iTV are all geo-restricted which means that they cannot be accessed from outside their country of origin. To unblock these channels use FastestVPN. Get FastestVPN now!
How to Configure FastestVPN on Router (L2TP):
Please access web configuration panel of your router in your browser with URL http://192.168.1.1 or http://192.168.0.1.
Go to "Network" à "WAN"
Set "WAN Connection Type" as "L2TP/Russia L2TP"
Enter your FastestVPN "Username" and "Password"
Enable the "Dynamic IP" option
In "Service IP Address/Name" field enter the address of the server you want to connect to Please click here to get complete list of server addresses
Set "WAN Connection Mode" as "Connect on demand"
Click on "Save" button to save your settings and hit "Connect"
Now connection status should be "Connected!"

---
World Cup Schedule
The world cup schedule 2018 has been revealed with 32 nations participating in the tournament as depicted by FIFA draw which took place in December before the matches take place.
To watch the recorded version of FIFA world cup Draw, you can resort to Kodi addons.
The world cup schedule, starting from 14th June and lasting till 15th July, is as follows:
14th June – 28th June: Qualifiers
30th June – 3rd July: Round of 16
6th and 7th July: Quarter Finals
10th and 11th July: Semi-Finals
14th July: Third Place
15th July: Final
---
World Cup Qualifiers Results
FIFA WC qualifiers are categorically put into 8 groups, from A-H. Since Russia is the hosting country, it became the first to qualify for the tournament. The 32 countries, Russia included are Brazil, Germany, Argentina, Australia, Belgium, Colombia, Costa Rica, Croatia, Denmark, Egypt, England, France, Iceland, Iran, Japan, Mexico, Morocco, Nigeria, Panama, Peru, Poland, Portugal, Saudi Arabia, Senegal, Serbia, South Korea, Spain, Sweden, Switzerland, Tunisia, Uruguay and Russia.
The countries are put into teams as follows:
Group A: Russia, Saudi Arabia, Egypt, Uruguay
Group B: Portugal, Spain, Morocco, Iran
Group C: France, Australia, Peru, Denmark
Group D: Argentina, Iceland, Croatia, Nigeria
Group E: Brazil, Switzerland, Costa Rica, Serbia
Group F: Germany, Mexico, Sweden, Korea Republic
Group G: Belgium, Panama, Tunisia, England
Group H: Poland, Senegal, Colombia, Japan
---
---
Watch FIFA World Cup Live Stream
Root for your favorite team and cheer for them to make it to the top. We have our fingers crossed till the finals as we catch FIFA 2018 live.
Watch FIFA world cup 2018 on PS4 with VPN server in Russia. Other than overcoming geo-restrictions, you also benefit from high security and anonymity with FastestVPN's top-notch VPN service. All passionate football fans can watch the FIFA on PS4 with ease from anywhere in the world without any barriers or hassle.