How to Watch FIFA World Cup 2018 on Astro
How to Watch FIFA World Cup 2018 on Astro
By Johan Curtis No Comments 2 minutes
Watch FIFA Club World Cup from 12 to 22 December
The FIFA World Cup is a few days away. Its matches will be broadcasted live online on various channels including Astro. If you're hoping to watch FIFA World Cup 2018 on Astro, this guide will tell you exactly how you can stream the 2018 FIFA tournament on Astro on your favorite devices instantly and how you can watch it from around the world on top streaming channels live.
---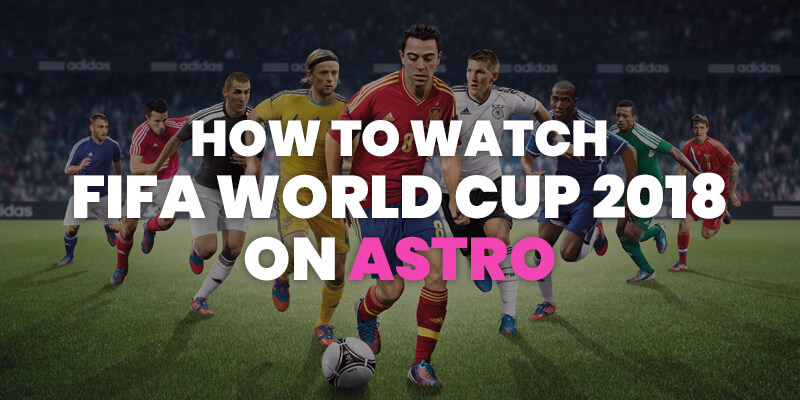 ---
---
Watch FIFA World Cup 2018 with Astro
Astro is the official broadcaster of FIFA World Cup in Malaysia. So this means fans who live in there can watch FIFA World up 2018 on Astro easily from their smartphones, tablets, Smart TV, and other streaming devices. Here is what you will need to do:
Go to http://www.astro.com.my and register
Access https://astrogo.astro.com.my/ on your device
Watch FIFA World Cup 2018 on Astro with ease.
---
How to watch FIFA World Cup 2018 from Anywhere
Astro is a paid channel and geo-restricted outside Malaysia, just like most FIFA World Cup Broadcasters In different regions. However, there is also some free-to-air option you can try instead, like MatchTV which is a free channel but restricted outside Russia. However, using a VPN will solve your restriction worries.
Here is what you need to do in order to watch FIFA World Cup 2018 on Astro:
Subscribe to FastestVPN
Launch the App and Connect to the Russia location Server
Access https://matchtv.ru/on-air
That it! Watch FIFA World Cup 2018 on MatchTV for free and without any restrictions.
---
---
Conclusion
So, are you ready to watch FIFA World Cup 2018 on Astro, if not, it's really simple? All you need is to go to Astro website and sign up. But because Astro is only available in Malaysia, fans who are hoping to watch World Cup live online can still do so on MatchTV using a VPN. We have explained the whole process above, so prepare yourself to live stream the grandest football tournament of all of your favorite devices.