How To Watch FIFA World Cup 2018 in UK
How To Watch FIFA World Cup 2018 in UK
By Johan Curtis No Comments 3 minutes
Watch FIFA Club World Cup from 12 to 22 December
It is safe to say that all football fans have memorized FIFA 2018 dates by now. Starting from 14th June 2018 all the way to the Finals on 15th July 2018, FIFA will have people bustling and cheering for their favorite teams.
For UK fans, there will be live streaming on two channels for free. However, for football fans outside UK these channels are geo-restricted. To watch FIFA World Cup 2018 in UK, go through this 5 minute read for an easy and free fix.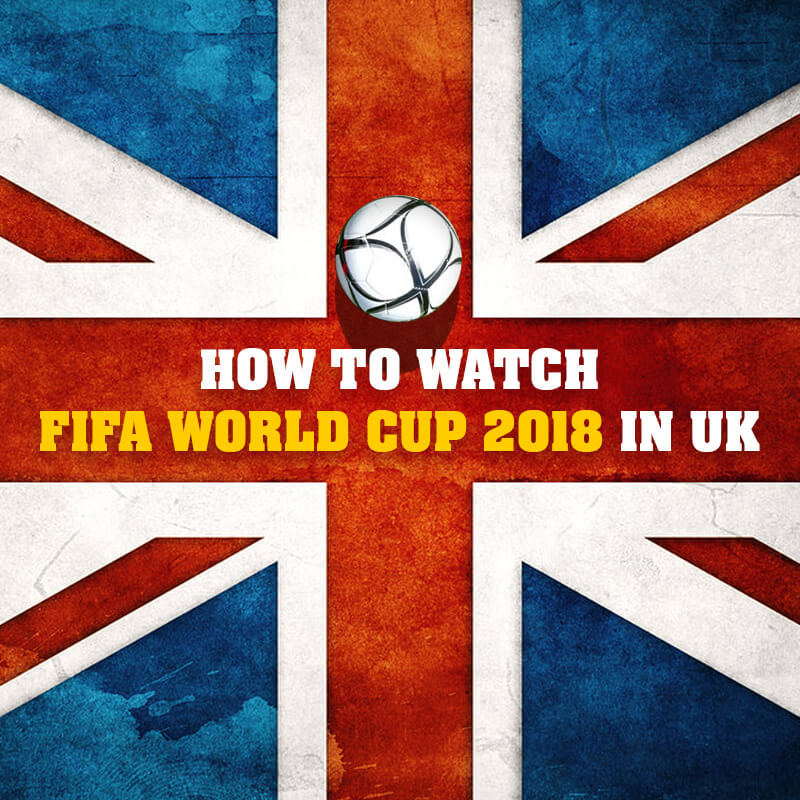 ---
Official Broadcasting Channels in UK
FIFA world cup 2018 official broadcaster list for UK is:
BBC (broadcasting 18 matches)
iTV (broadcasting the rest 30 matches that BBC isn't)
---
---
How to Watch FIFA World Cup 2018 in UK
Whether you are in UK or outside UK, you can watch FIFA for free on UK geo-restricted channels. How? Just follow the steps below:
Download FastestVPN app for your device
If you are using PS4, Xbox, Roku or devices of the sort, configure UK server on your router
Connect FastestVPN to UK server
Open BBC or iTV website on your browser
Enjoy FIFA in UK with privacy for free
Even though it is great for UK residents that FIFA will be broadcasted for free, it is always advised to be connected to the VPN while streaming online content. For FIFA fans outside UK, a FastestVPN connection is their key to free access to FIFA 2018 live stream in UK. Just connect to FastestVPN's UK server and circumvent all geo-restrictions.
---
FIFA in UK Alternatives
We have established that if you are without cable, you are not without a solution. FIFA 2018 can easily be enjoyed on different streaming services to catch on all football action without cable. The streaming channels will need to be subscribed to, and then you're set!
DirecTV Now has all the football fans covered with a live stream of FIFA 2018 world cup. The service provides 7-day free trial after which the subscription price ranges from $35 to $70 per month. The best part? It also includes Fox Sports in the package!!
Cord cutters can enjoy FIFA 2018 on their big screens. It is subscription based and the account is activated after paying $25 every month. This package gives you access to all the channels broadcasting the coverage live of FIFA 2018 tournament. However, these are geo-restricted and thus need FastestVPN connection to circumvent the restrictions.
PlayStation Vue is a most expensive option out of the three choices to watch FIFA world cup 2018. You can subscribe to the service by paying $39.99 out of your account each month. Though an expensive bet, it is also a reliable one having all the important channels that will broadcast FIFA 2018 live – free and paid.
The channels that are geo-restricted need FastestVPN connection of course, otherwise, they won't be able to access FIFA live stream for free.
---
---
FIFA UK
Lucky for all football fans, they can watch FIFA World Cup 2018 in UK or UK channels from all over the world. With BBC and iTV streaming FIFA free in UK, FIFA fans have their stars blessed. Those residing outside UK can also catch the action live without any hassle with UK server. Hit connect and say goodbye to geo-restrictions, privacy issues and security troubles. Stream FIFA 2018 live in UK with complete anonymity.