How to Watch Deontay Wilder vs Tyson Fury 2 on Kodi For FREE
How to Watch Deontay Wilder vs Tyson Fury 2 on Kodi For FREE
By Johan Curtis No Comments 6 minutes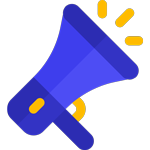 Stream Unrestricted with FastestVPN
Kodi might also bring you streaming content from illegal sources. Copyright agents that are consistently on a lookout for those using Kodi for streaming will catch you if you stream without a VPN. Streaming via Kodi is not secure and you can get caught anytime unless you get a Kodi VPN. To avoid getting caught by surveillance authorities and stay out of harm's way, you must be connected to FastestVPN.
Boxing is a sport that is a worldwide sensation. What makes it more interesting are the famous boxers and the rivalry that follows. Fans side with their favorite athlete and root for them to win.
Of course with the Deontay Wilder vs Tyson Fury 2 rematch coming up, nothing is different. Both are a pair of unbeaten heavyweight champions in their combined 67 professional bouts. Fans cannot wait for one of the champions to settle this for once and for all in the boxing main event. The last event was a draw which is what makes the event all the more exciting to watch.
There are plenty of ways to catch up with the fight, but for those who want to watch Deontay Wilder vs Tyson Fury on Kodi for FREE, we have the perfect and simple guide to help you through.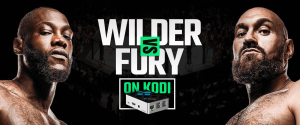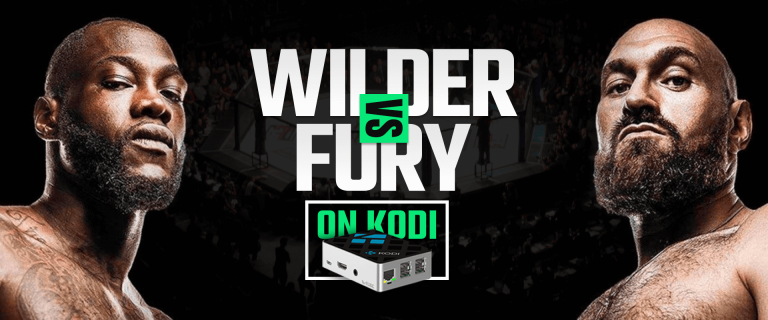 Deontay Wilder vs Tyson Fury 2 Date and Time
Both, Deontay Wilder and Tyson Fury will have the opportunity to add their names to the books of history on the 22nd of February, 2020. The event will take place at MGM Grand Garden Arena, Paradise, Nevada.
The big fights always have build-ups that take time and we expect it to begin and be broadcasted live at 5:00 a.m.
Watch Deontay Wilder vs Tyson Fury 2 on Kodi for FREE
If you want to watch this event without cable, then watching it with Kodi is your best bet! Frequent Kodi users already know that! To watch any movies, live TV or any such shows, Kodi is an excellent platform for it.
To watch your desired content on this FREE open source platform, all you need to do is download the app and get the addons required.
The only hindrance in your way would be if you were outside the region of the show/event's origin or airing channel. That can also be easily and quickly dealt with. The solution is simple. Get FastestVPN and free yourself from the worries of not being able to watch your favorite content. Unblock the channel and watch desired content or live event on Kodi with FastestVPN!
To do just that, here are the steps that you need to follow:
Install FastestVPN apps for your device OR Configure FastestVPN on Router for other devices
Launch FastestVPN app & Connect to your preferred server location (to configure with router, you must use our FastestVPN server IPs to connect to a secure server via router)
Open Kodi and Install the top Kodi Addons
Enjoy streaming Deontay Wilder vs Tyson Fury 2 on Kodi for free.
Boxing Add-ons to Watch Deontay Wilder vs Tyson Fury 2 on Kodi
Upon researching, you will find plenty of addons to watch boxing events – be it official or third party add-ons. But the ones we have extracted and listed offer live IPTV content and doesn't require any subscription. Get to it and stream your favorite channels for free!
Note: You must remember to set up a Kodi VPN to ensure secure streaming experience. 3rd party addons are unsafe and can get you in a lot of trouble. Get FastestVPN and become anonymous, steering clear from all legal loopholes and troubles.
The best Kodi addons for streaming boxing live are:
Cerebro IPTV+
cCloud TV
UKTurk Playlists
How to Watch Deontay Wilder vs Tyson Fury Rematch using Cerebro IPTV+ Kodi Addon
You can choose any of the above-given addons to watch Deontay Wilder vs Tyson Fury on Kodi for free. However, Cerebro IPTV+ is tried and tested and works best for us which is why it makes the best addons for IPTV channels list. It features ESPN, Box Nation, Sky, HBO and more. ESPN will be broadcasting Deontay Wilder vs Tyson Fury fight, along with Top Rank, which is what makes this addon, perfect!
Here is what you need to do to watch Deontay Wilder vs Tyson Fury on Kodi:
Connect to FastestVPN
Now download Kodi on your preferred device or connect your Kodi Box
Open Kodi & navigate to Settings by clicking on the gear icon at the top left corner
Select File Manager then select Add Source
Click <NONE> and enter this URL http://lazykodi.com/
Hit enter and name the repository: "Lazy"
Click on OK and return to the home screen
Go to Add-ons and then click the Add-on Installer (box icon) from a top left corner
Select Install from Zip file and navigate to LazyKodi
Then go to Repositories
Select Androidaba
Go to Repositories
And select repository.kodil-1.3.zip to add it to the repository
Now Select Install from Repository
Click on .kodil Repository
Go to Video Add-ons
And Search for Cerebro IPTV+ in the list
Select Cerebro IPTV+ and Hit install (wait for the installation to complete)
Head back to Kodi Home Screen and Choose Add-ons
Click on Cerebro IPTV+ Add-on to launch it
Go to IPTV section and enjoy watching Deontay Wilder vs Tyson Fury on Kodi for FREE
Other Ways to Stream Deontay Wilder vs Tyson Fury Live Online without Cable
Kodi is the best way to watch the furious boxing tournament. Though the cord cutters can also watch the whole fight on ESPN. The channel is paid and geo-restricted. To overcome the geo-restriction though, you can use FastestVPN to change your location to where ESPN is available.
Here is how you can overcome geo-restrictions and watch Deontay Wilder vs Tyson Fury on BT Sport from anywhere:
Download and install FastestVPN on your device or configure it on the router
Launch the app and connect to UK for BT Sport
Go to BT Sport website and subscribe (PPV is available to everyone even if you are not a customer)
Enjoy Deontay Wilder vs Tyson Fury 2 live online from anywhere
Wilder Vs Fury betting odds
Here are some selected bets ahead of fight night:
Deontay Wilder to win – 1/1
Tyson Fury to win – 10/11
Fight to be a draw – 18/1
Wilder to win by KO – 11/8
Wilder to win by decision – 8/1
Fury to win by KO – 5/1
Fury to win by decision – 3/2
*Odds from Ladbrokes and correct as of February 14, 2020
Conclusion – Wilder Vs Fury Rematch Live
There, an easy solution for all cord-cutters to enjoy Deontay Wilder vs Tyson Fury on Kodi for free from anywhere. Though a simple reminder is to always be connected to FastestVPN so your streaming experience can be anonymous, safe, and worry-free! Stream the match in HD without any speed issues with a Kodi VPN.
Take Control of Your Privacy Today!
Unblock websites, access streaming platforms, and bypass ISP monitoring.
Get FastestVPN